Published on
November 20, 2019
Category
Features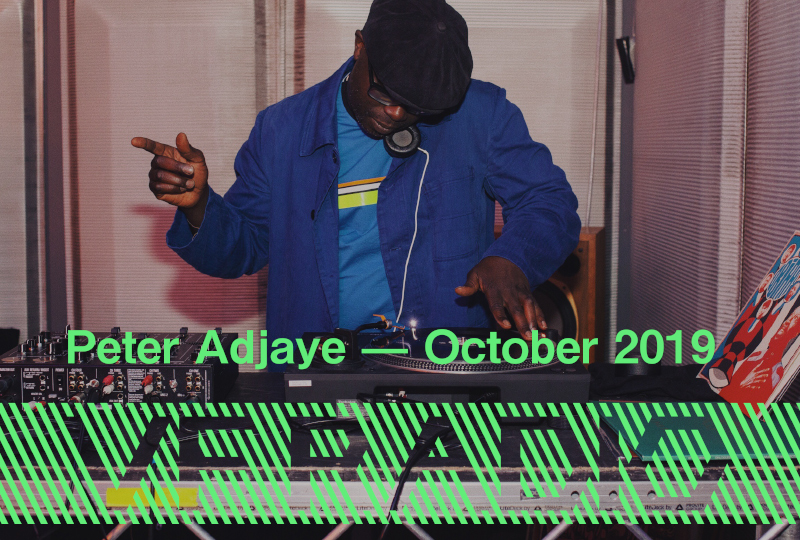 Afrobeat, makossa and more.
The Vinyl Factory Radio is a new audio platform on VF, dedicated to sharing and discovering records from around the world through mixes, interviews and podcasts.
Initially launched within Chicago artist Theaster Gates' Black Image Corporation exhibition at 180 The Strand, this programming explores cross-cultural, artistic collaborations between the Chicago and the music scene in London.
Music For Architecture is the project of producer, musician and DJ Peter Adjaye, aka AJ Kwame.
In the game for almost thirty years, Adjaye grew up with nascent hip-hop culture, releasing records with Joseph Hipkin, first as RPM on Mo'Wax in the early '90s and then as Runaways on Ultimate Dilemma.
Developing his productions towards contemporary sound art, Adjaye has worked closely with his brother, architect David Adjaye for several years, and in 2016 released Dialogues via Music For Architecture, which feature compositions that Peter created for David's buildings.
In early 2019, he collaborated with Moroka and Layfullstop for a track on Untitled, a musical project inspired by the work of Jean-Michel Basquiat.
Playing a selection inspired by Music For Architecture, this is Peter Adjaye.
Tracklist:
1. Peter Adjaye – Darkest Light [Vinyl Factory Records / Music for Architecture Records]
2. Peter Adjaye – Journey to the One [Vinyl Factory Records / Music for Architecture Records]
3.Peter Adjaye – Footprints [Vinyl Factory Records / Music for Architecture Records]
4. Peter Adjaye – Three Views of Light [Vinyl Factory Records / Music for Architecture Records]
5. Peter Adjaye – PeaceSphere [Vinyl Factory Records / Music for Architecture Records
6. Batsumi – Moving Along [Matsuli Music]
7. Francis Bebey – Super Jingle [Born Bad Records]
8. Tony Allen – Tony's Blues [Blue Note]
9. Rob – Down Down [Unknown]
10. Pat Thomas & Kwashibu Area Band – Obi Nfreno [Strut]
11. Pat Thomas & Kwashibu Area Band – Bubu [Strut]