SYSTEMS FOR A SCORE
Systems For A Score
THE VINYL FACTORY
In stock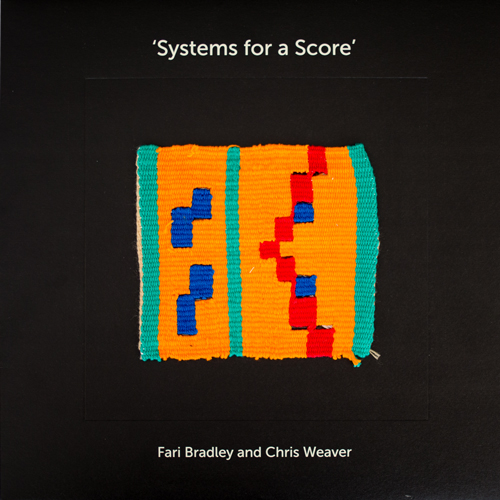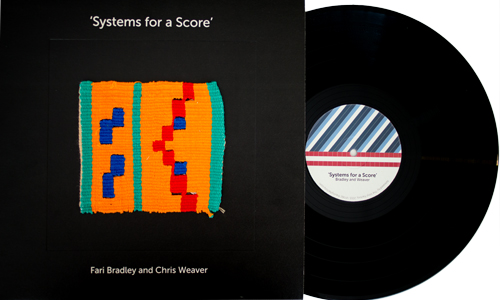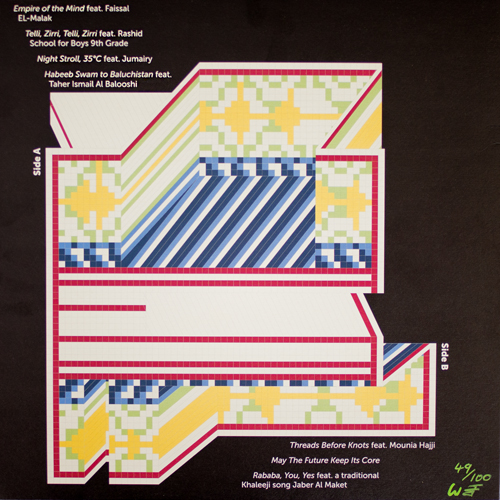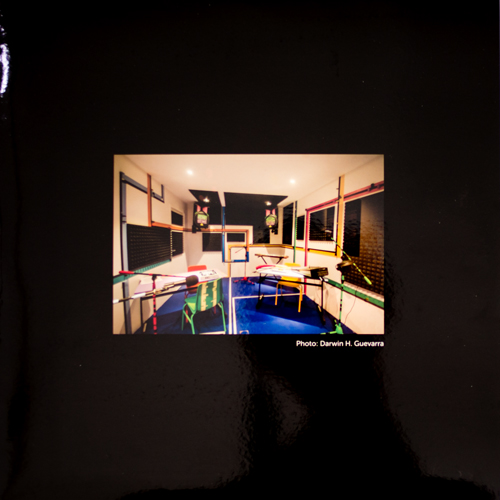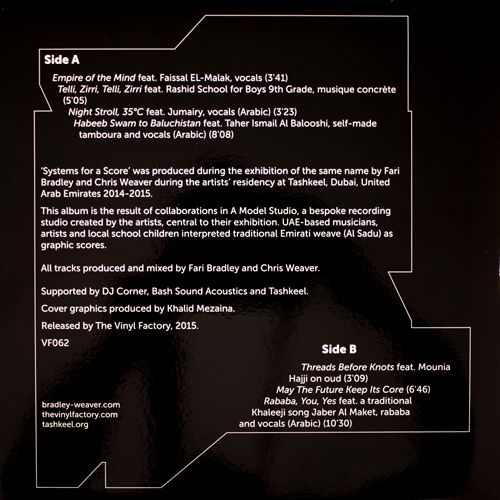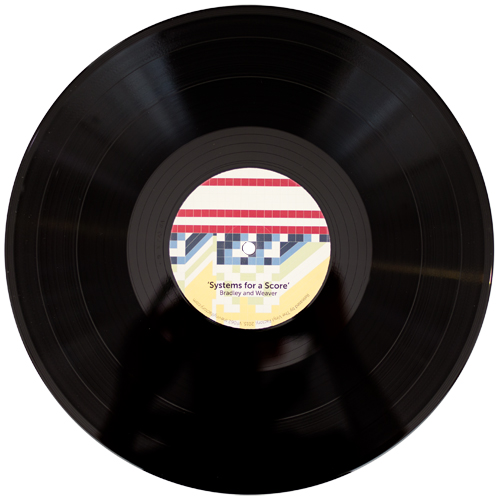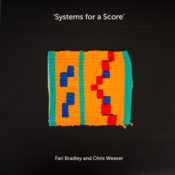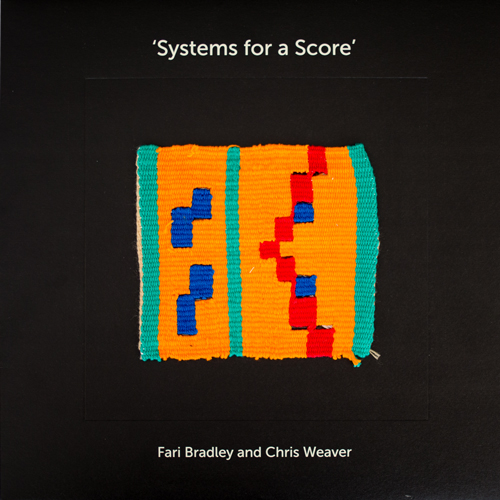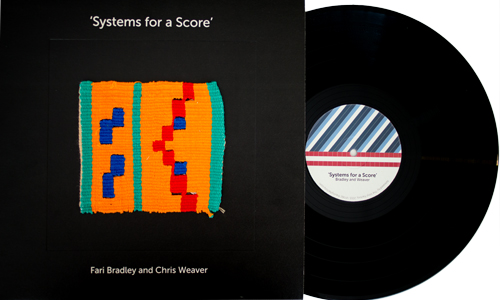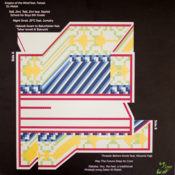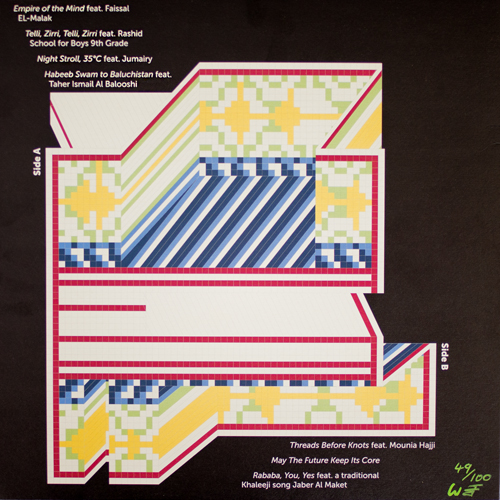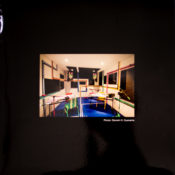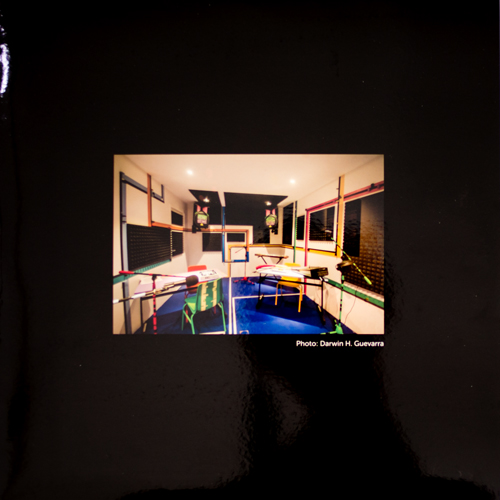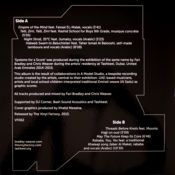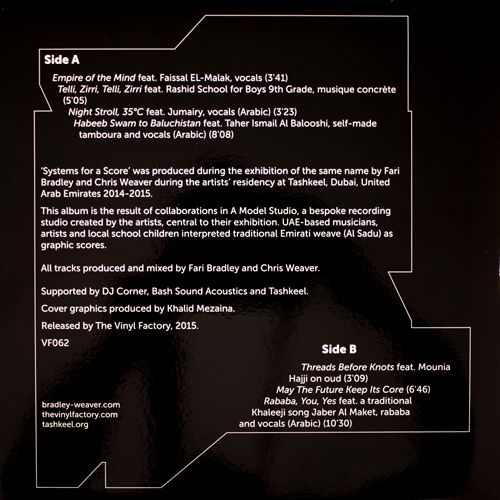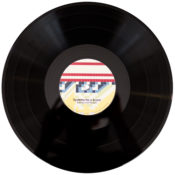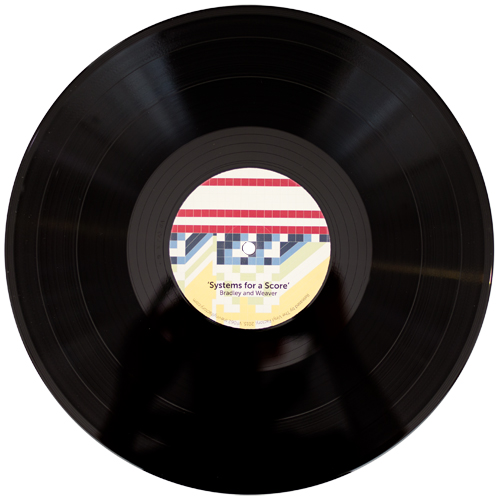 * Limited edition of 100 copies
* Seven recordings pressed onto 180-gram heavyweight vinyl
* Bespoke sleeve with unique handmade traditional Emirati weave
* Hand signed and numbered by the artists
Sound artists Fari Bradley and Chris Weaver's latest exhibition is the first to showcase experimental sound art in the Middle East. Taking place at Tashkeel, Dubai, at the heart of Systems for a Score is a recording studio, 'A Model Studio', where UAE-based musicians and artists created a series of experimental electronic recordings, interpreting traditional Emirati weaves as graphic scores.
The weaves are read as an abstracted form of music and fed through digital systems to produce sound. The original patterns, interpreted through an Atari computer, personalise the tools and instruments of the space.
The resulting seven recordings, produced by the artists, have now been pressed onto vinyl as part of this unique edition with each featuring a piece of handmade weave, rendered from digital patterns of the music made.
A limited edition of 100, each features a unique traditional Emirati weave, handmade by artisans in Dubai, and is hand signed and numbered by the artists.
Vinyl Tracklist:
Side A
1. Empire of the Mind feat. Faissal el-Malak, vocals (no language)
2. Telli, Zirri, Telli, Zirri feat, Rashid School 9th Grade, musique concrète
3. Night Stroll, 35°C feat. Jumairy, vocals (Arabic)
4. Habeeb Swam to Baluchistan feat. Taher Ismail Al Balooshi, self-made tamboura and vocals (Arabic)
Side B
1. Threads Before Knots feat. Mounia Hajji on oud
2. May The Future Keep Its Core
3. Rababa, You, Yes feat. a traditional Khaleeji song Jaber Al Maket, rababa and vocals (Arabic)
All tracks created, produced and mixed by Fari Bradley and Chris Weaver. Supported by DJ Corner UAE, Bash Sounds and Tashkeel. Cover graphics produced by Khalid Mezaina.