CARSTEN NICOLAI
Bausatz Noto Box Set
THE VINYL FACTORY
In stock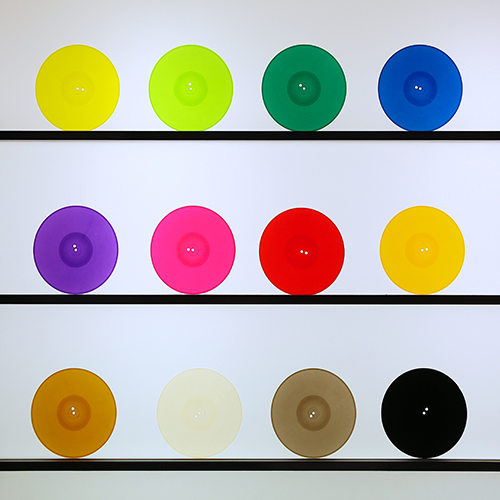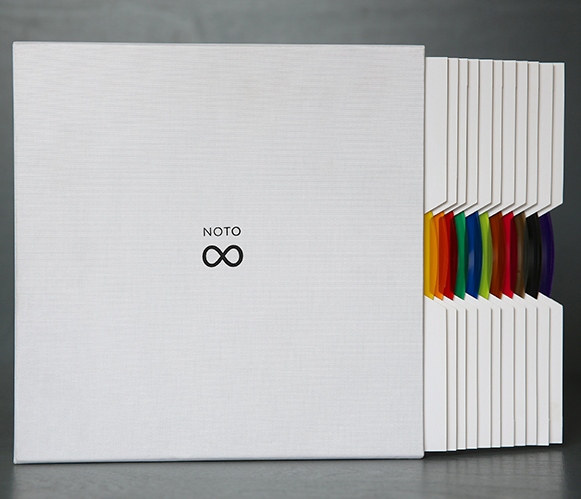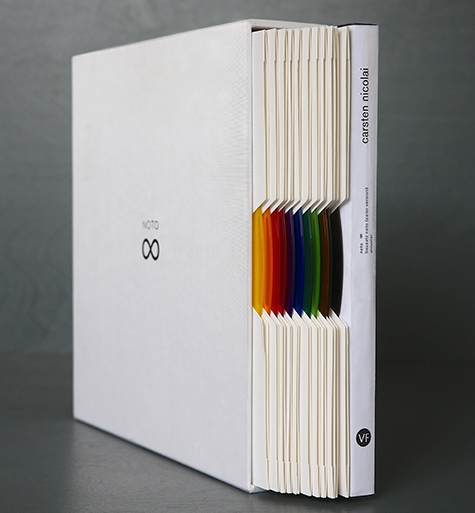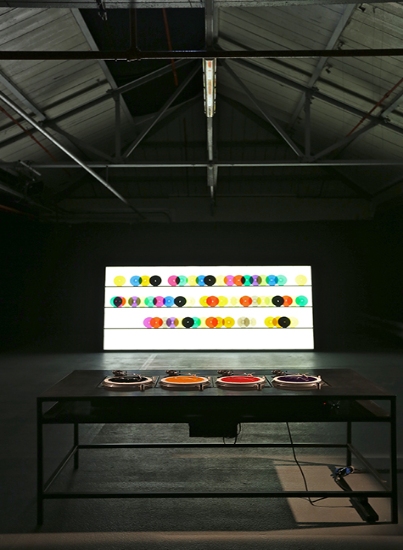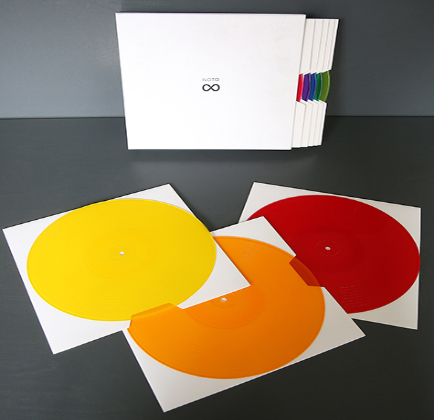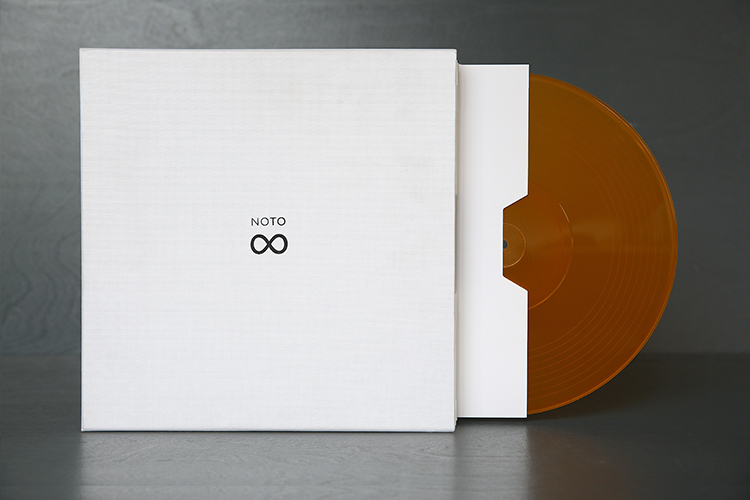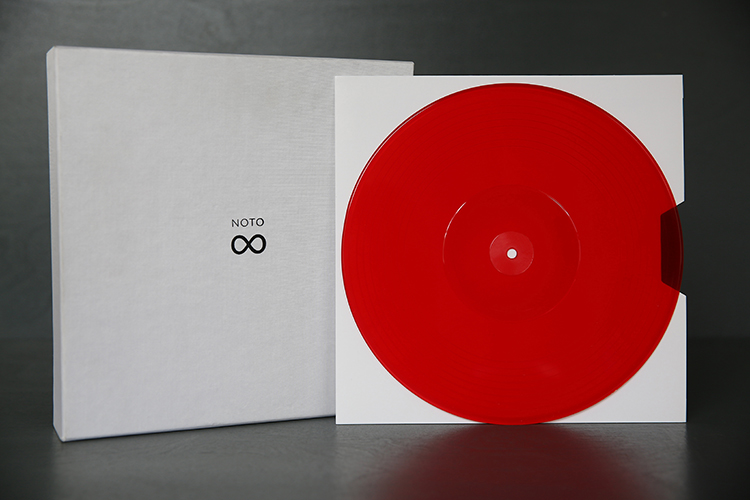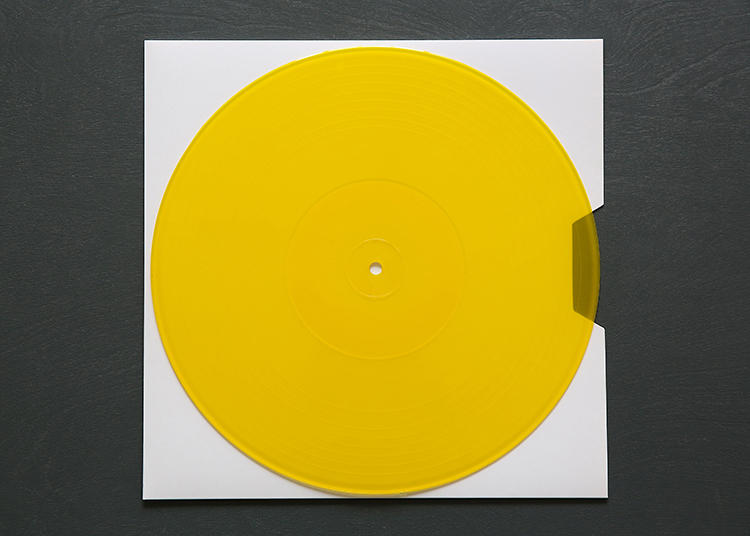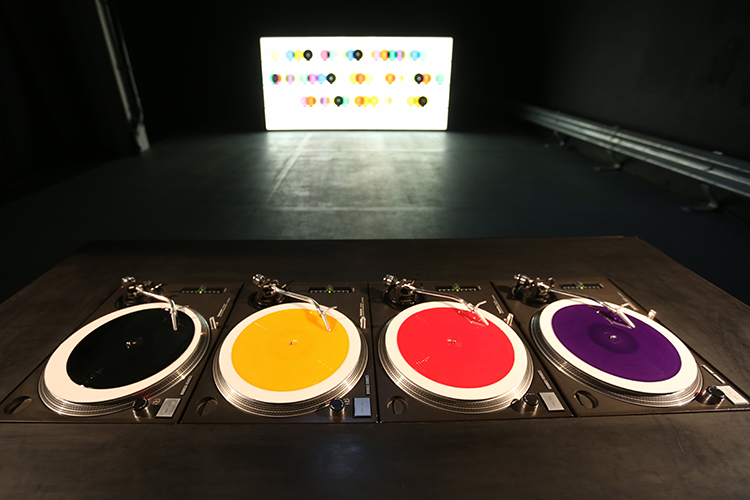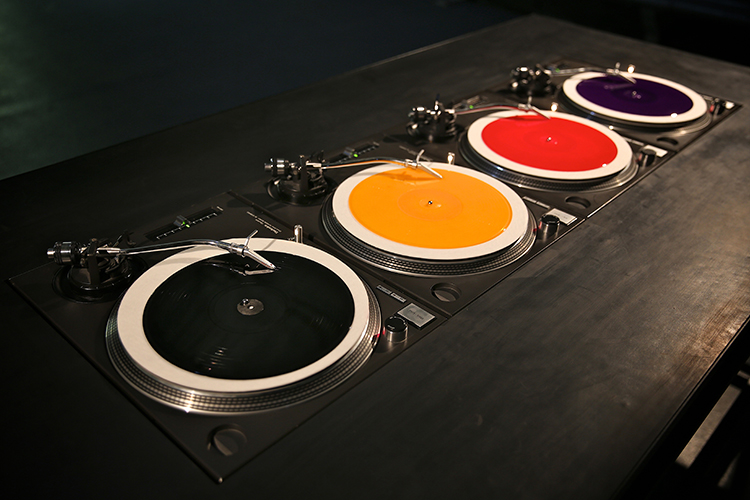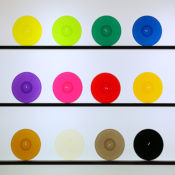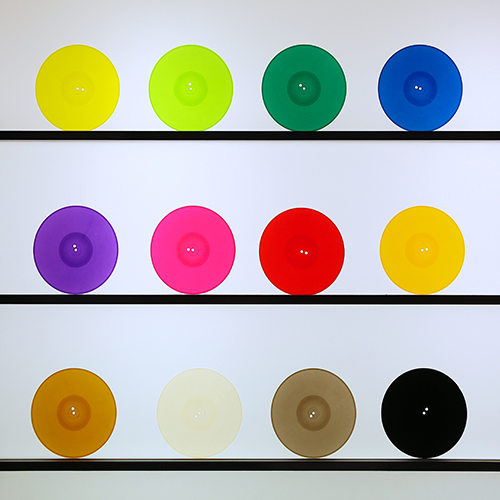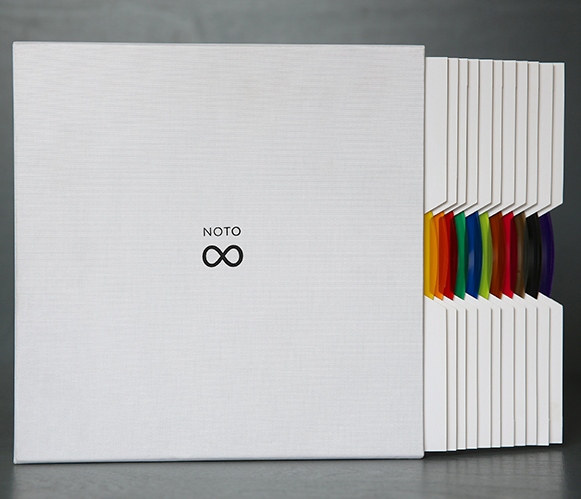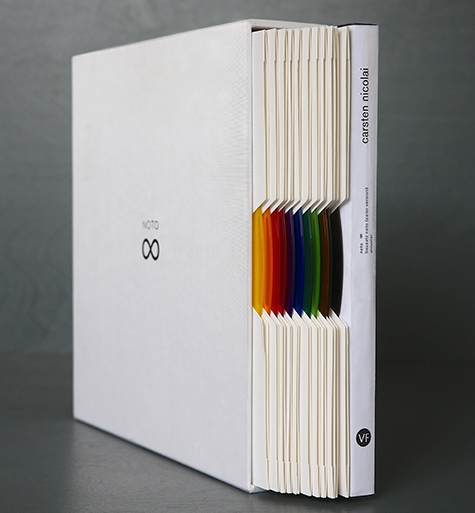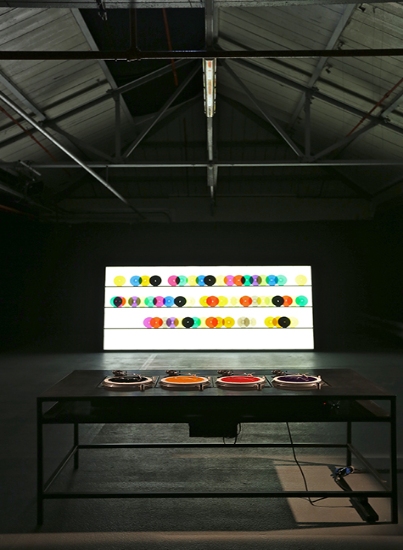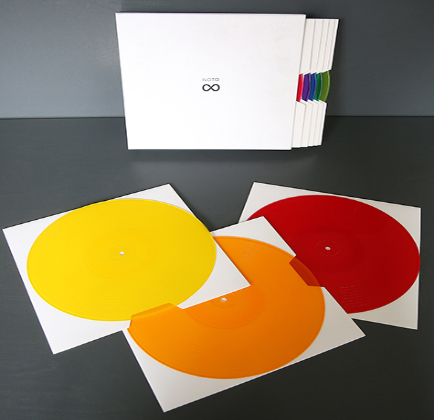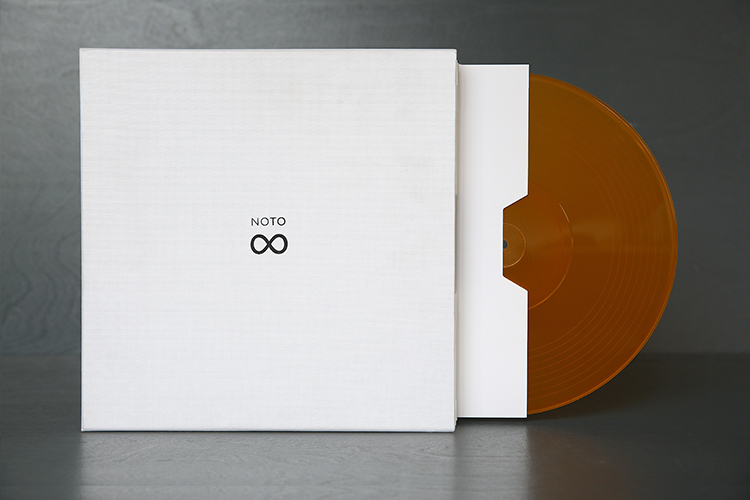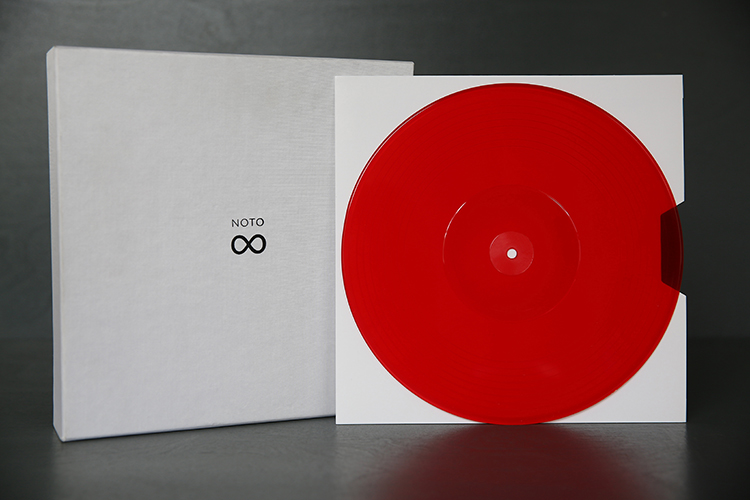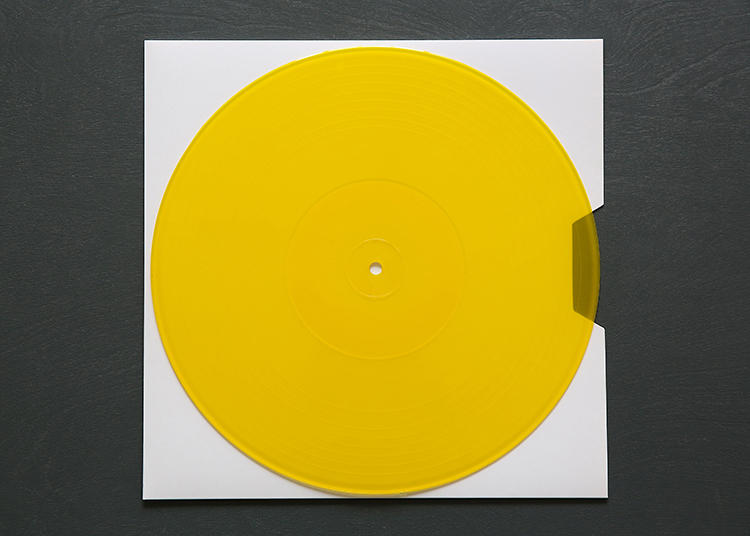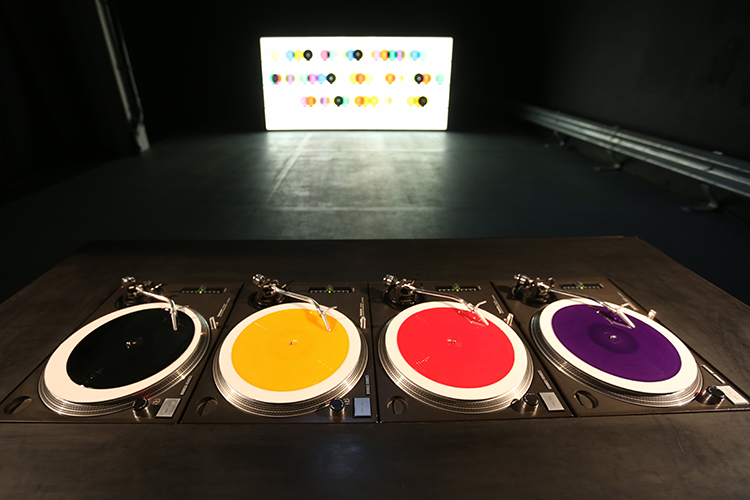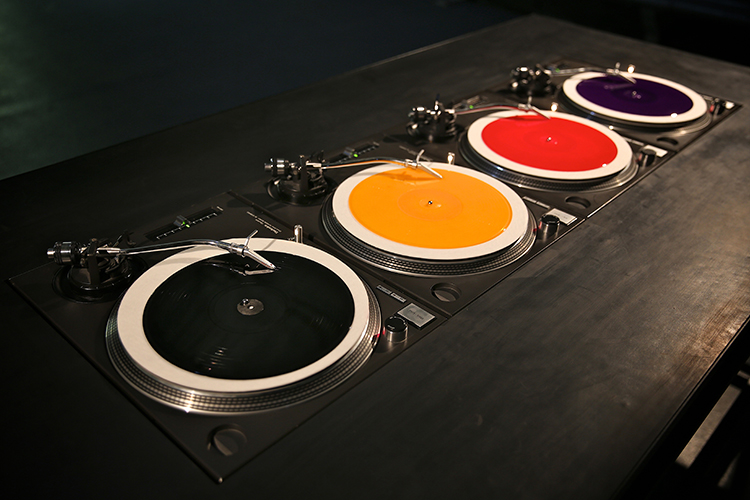 *Twelve 10" individually coloured vinyl records
*Each featuring 20 unique locked grooves by Carsten Nicolai
*Sleeved in twelve custom made archive folders
*Housed in a silk covered hand made box with debossed artwork
*Including 100-page hardback book with exclusive exhibition photography, and new texts by Professor Vincent Walsh, neuroscientist at University College London, and Shihoko Iida, curator of the Sapporo International Art Festival, Japan
*Lacquers created by Lupo /Calyx Mastering
*Hand signed and numbered by the artist
*Limited edition of 100 copies worldwide
Featuring exclusive music and artwork, this very special limited edition box set has been created in celebration of Carsten Nicolai's exhibition at The Vinyl Factory space at Brewer Street Car Park, which featured unicolor (2014) and an expanded version of his audio-visual artwork, bausatz noto (1998).
Four Technics SL-1210 turntables are integrated into a table. On each of these turntables lies a specially produced vinyl record with endless grooves, each of which provides the visitor with the opportunity to play several sound loops endlessly. The table functions as an instrument allowing the viewer to layer and superimpose the sound loops and to create perpetually new combinations. The field of interaction is further expanded by the option to substitute the record, to vary its pace and to have it rotate unpredictably through alternating holes. Headphones on the table invite the visitor to attentively follow the emergence of the sound surface.
Carsten Nicolai's practice investigates the boundaries between visual and audio art forms within an integrated artistic approach. Influenced by scientific reference systems, Nicolai often engages mathematical patterns such as grids and codes, as well as error, randomisation and self-organising structures. Under the pseudonym noto, Nicolai experiments with sound to create his own semiotic language, and acoustic and visual symbols.