Published on
February 13, 2020
Category
News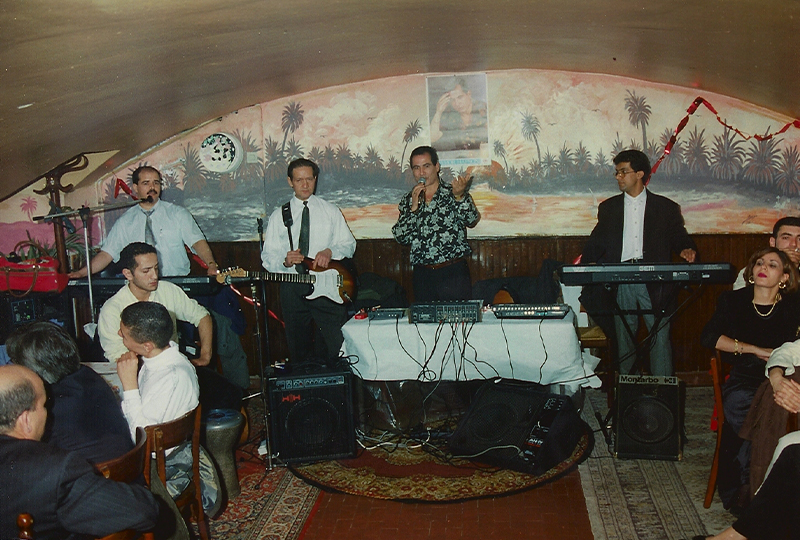 Shining a light on '80s-'90s tape culture in Lyon.
Bongo Joe is releasing a new compilation of music made in Lyon by artists from across the Maghreb region, titled Maghreb K7 Club: Synth Raï, Chaoui & Staiif 1985-1997, this March.
Read more: The world's best record shops #096: Bongo Joe Records, Geneva
During 1950s Lyon, the Croix-Rousse, Le But Café and Guillotière cafés became a social and musical hub for artists from across the Maghreb region, providing a space to vocalise their experiences as immigrants in France.
Maghreb K7 Club collects music recorded and produced between 1985 and 1997 in Lyon by a range of artists from the Maghreb, with all 8 tracks making their vinyl debut.
The compilation follows Bongo Joe's release of Intenta : Experimental and Electronic Music from Switzerland 1981-93, this February.
Head here for more info in advance of Maghreb K7 Club's 27th March release, check out the tracklist and a selection of archival photos below.
Tracklist:
Side A
1. Zaïdi El Batni — Malik y a Malik (1986)
2. Nordine Staifi — Zine Ezzinet (1985)
3. Chabati Le Jeune — Mani Mani Maane (~1988)
4. Chab Rabah El Maghnaoui — Amayna Alik Anti (1990)
Side B
1. Nordine Staifi — Goultili Bye Bye (1985)
2. Bnat El Maâna — Hata La Lile Ya Moul Jalab Tayfiya (~1993)
3. Salah El Annabi — Hata Fi Annaba (1993)
4. Mokhtar Mezhoud — Rahoum Yegoulou Sabirine (1997)