Published on
February 3, 2018
Category
Features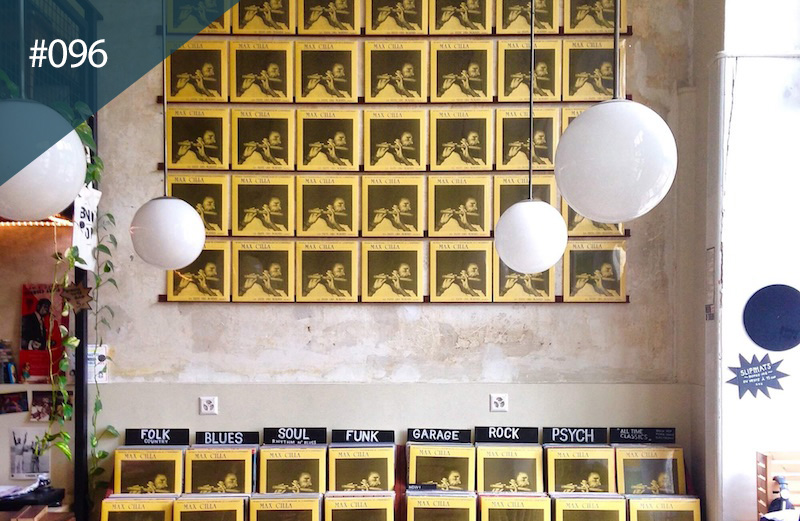 A voyage into musical enlightenment.
Every week, we pick out one must-visit spot from a different city around the world with photos and a little bit of history. Think of it as a kind of 1000 places to see before you die for record shops.
Almost one hundred shops into our journey and we arrived in Switzerland for the first time this week at globetrotting label outpost and eclectic record retailer Bongo Joe.
---
Bongo Joe Records
Location: 9 pl. des Augustins, Geneva, Switzerland
Go for: Forgotten gems from Trinidadian calypso and East African rock 'n' roll to Turkish folk music.
What's the story?
Down a relatively unassuming street in central Geneva lies Bongo Joe; part record store, part label, and part voyage into musical enlightenment. Priding itself on weird and wonderful music from all corners of the globe, Bongo Joe was opened in 2013, by Cyril Yeterian alongside a wider collective of DJs, producers and musicians.
As a label, Bongo Joe shed new light on music scenes that have often been ignored or unnoticed by those beyond their own niche fanbases. Recent compilations have uncovered the computational experiments of '80s Spanish synth-wave in La Contra Ola, or offered a crash course in Anatolian psych-pop with Nem Kaldi, while The Mauskovic Dance Band's 2017 single 'Repeating Night' delivers "Afro-Columbian space sounds from Amsterdam."
It's hard to find a genre old or new that isn't represented in its racks. A trove of records from across the African continent and Latin America share space with reggae cuts from Pat Kelly and spiritual jazz from Alice Coltrane. Expect to find grandiose psychedelic garage like Made In Germany by Amon Düül, modern day Italo disco from Napoli's The Mystic Jungle Tribe, and an 'all-time classics' section where you're likely to find the more obscure selections from Bowie's back catalogue among others.