Published on
April 6, 2017
Category
News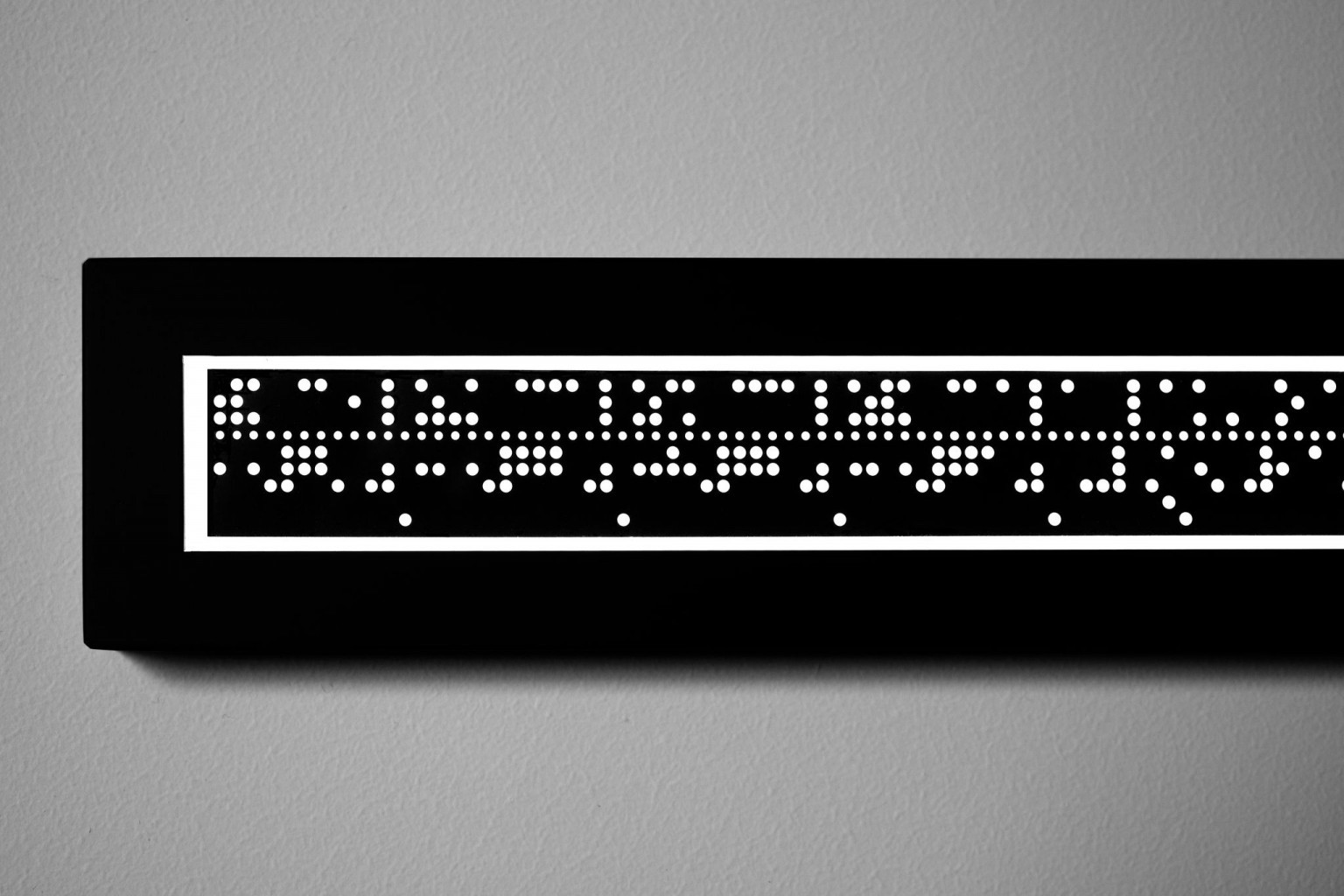 Enter the world of the Japanese audio visual artist.
Having scorched the snow with his data-driven test pattern installation at Elevation 1049 earlier this year, Japanese electronic composer and artist Rjoji Ikeda returns to London to present π, e, ø at Almine Rech Gallery in Grosvenor Hill.
Back in the city where he presented the CERN-inspired super symmetry installation at The Vinyl Factory's Brewer Street Car Park, Ikeda's new show is a minimal and striking exploration of mathematics through the essential qualities of sound and light.
Featuring works from a range of Ikeda's projects, including test pattern, his John Cage homage 4'33', and elements of his time and space series among several others, π, e, ø acts as a introduction and initiation into Ryoji Ikeda's world of data sequences and immersive audio-visual environments.
In Ikeda's collaborations with The Vinyl Factory, these have also been manifested as limited edition vinyl releases, whether for his pristine Solar System box set, live recordings cut direct-to-disc with Christian Marclay, or his most recent Code Name A-Z, presented as part of Elevation 1049.
Ryoji Ikeda's π, e, ø is on display from 6th April to 20th May at Almine Rech Gallery in Grosvenor Hill, London. Click here for more information and to plan you visit.