Published on
March 3, 2016
Category
Elevation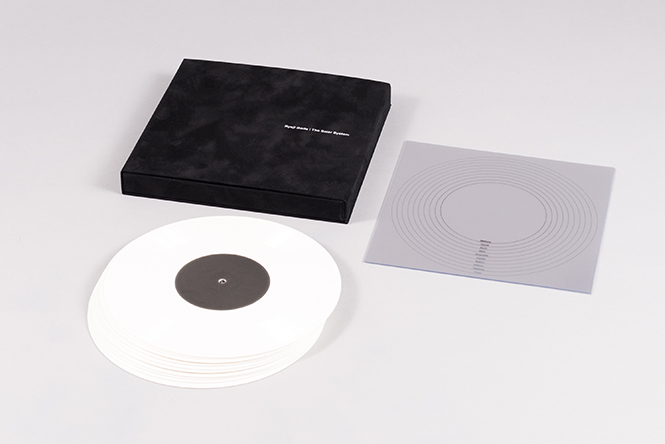 One for each planet.
Japan's leading electronic composer and visual artist, Ryoji Ikeda has teamed up with The Vinyl Factory to create an incredibly special and hugely collectable box set consisting of ten 10-inch vinyl records, exclusive to this limited edition.
Each record contains a specific sine wave with a different frequency correlating to a different planet in the Solar System. Housed in a custom-made box, hand lined in Suedel Luxe Charbon with a custom made spindle holding the vinyl in place, each record is interspersed with screen printed PVC prints.
The edition marks the latest collaboration between The Vinyl Factory and Ryoji Ikeda following the UK premiere of his supersymmetry , installation which exhibited at The Vinyl Factory Space at Brewer Street Car Park last year.
Limited to just 100 copies, see photos in the gallery below and place an order here.
Locked Grooves (Ten x 10″ Vinyl)
1. Mercury
2. Venus
3. Earth
4. Mars
5. Asteroids
6. Jupiter
7. Saturn
8. Uranus
9. Neptune
10. Pluto