Published on
September 1, 2021
Category
News
Designed as a map to "navigate our way out of the current milieu."
Powell is releasing a new album, called Piano Music 1-7, via Editions Mego this December.
Recorded in late 2020, the album sees Powell turning his focus to a Grand Steinway sampler, exploring the sounds of the synthetic piano.
Piano Music 1-7 is described as a map to "navigate our way out of the current milieu," with Powell finding the recording process life-affirming.
It follows the release of his on the feet of a wind album, in January earlier this year.
Pre-order Piano Music 1-7 here in advance of its 3rd December release, check out the artwork and tracklist below.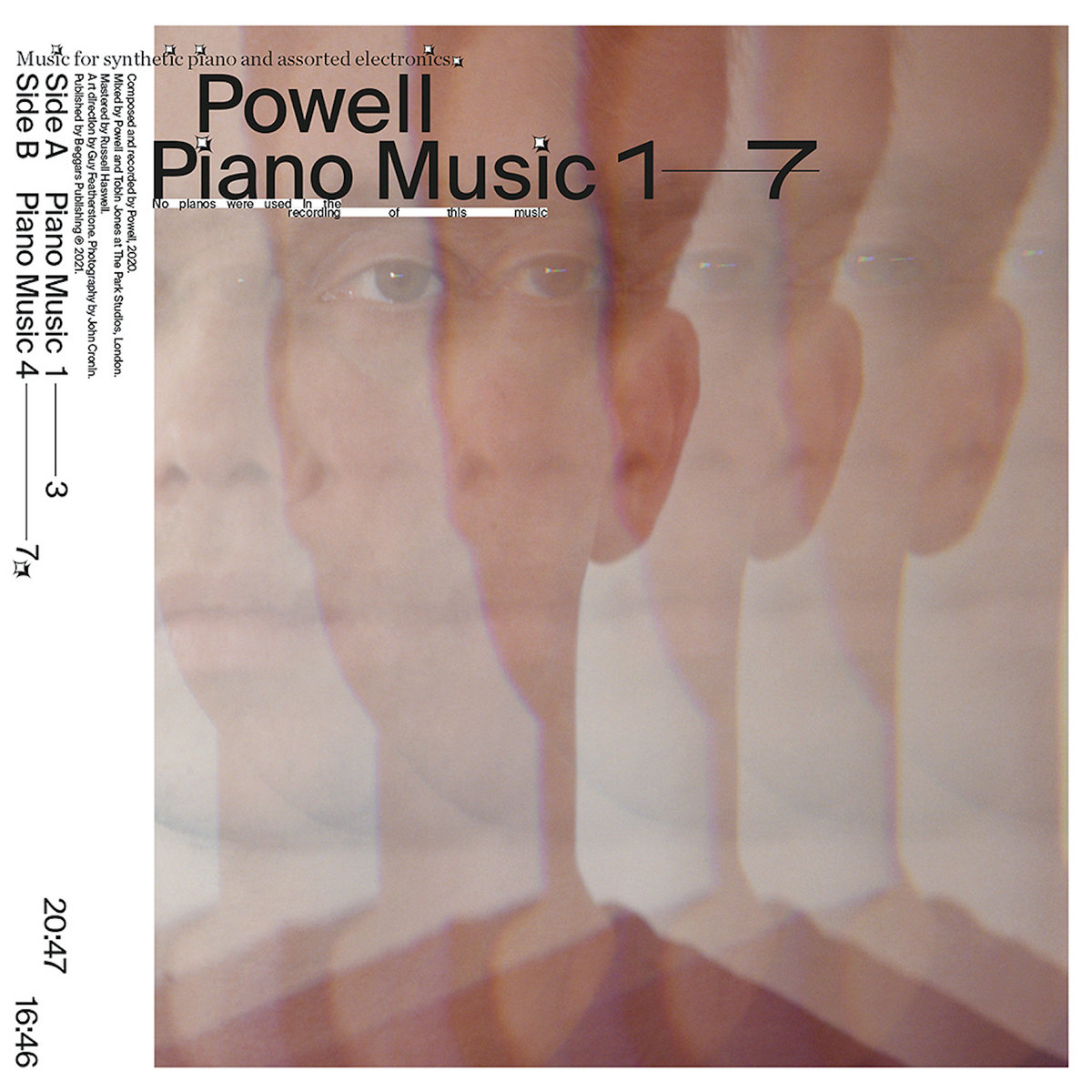 Tracklist:
1. Piano Music #1
2. Piano Music #2
3. Piano Music #3
4. Piano Music #4
5. Piano Music #5
6. Piano Music #6
7. Piano Music #7
Photo by: Pawel Ptak