Published on
October 8, 2021
Category
Label News
Created on 100% recycled vinyl, and featuring 19 artists including Brian Eno, Kate Simko, Matthew Dear, and Osunlade.
The Vinyl Factory is releasing Cucusonic – an international music and bio-science collaboration, drawing attention to the global importance of the biodiversity of Colombia – on the 29th of October.
Cucusonic was created by a collective of Colombian bio-scientists, anthropologists, and musicians – partnered with University of Manchester's 'Granada Centre for Visual Anthropology' and charity In Place of War.
The aim of the project, and the resulting album, is to raise awareness about the biodiversity of Colombia, and its importance globally – by translating natural soundscape recordings and bio-acoustic data into new music.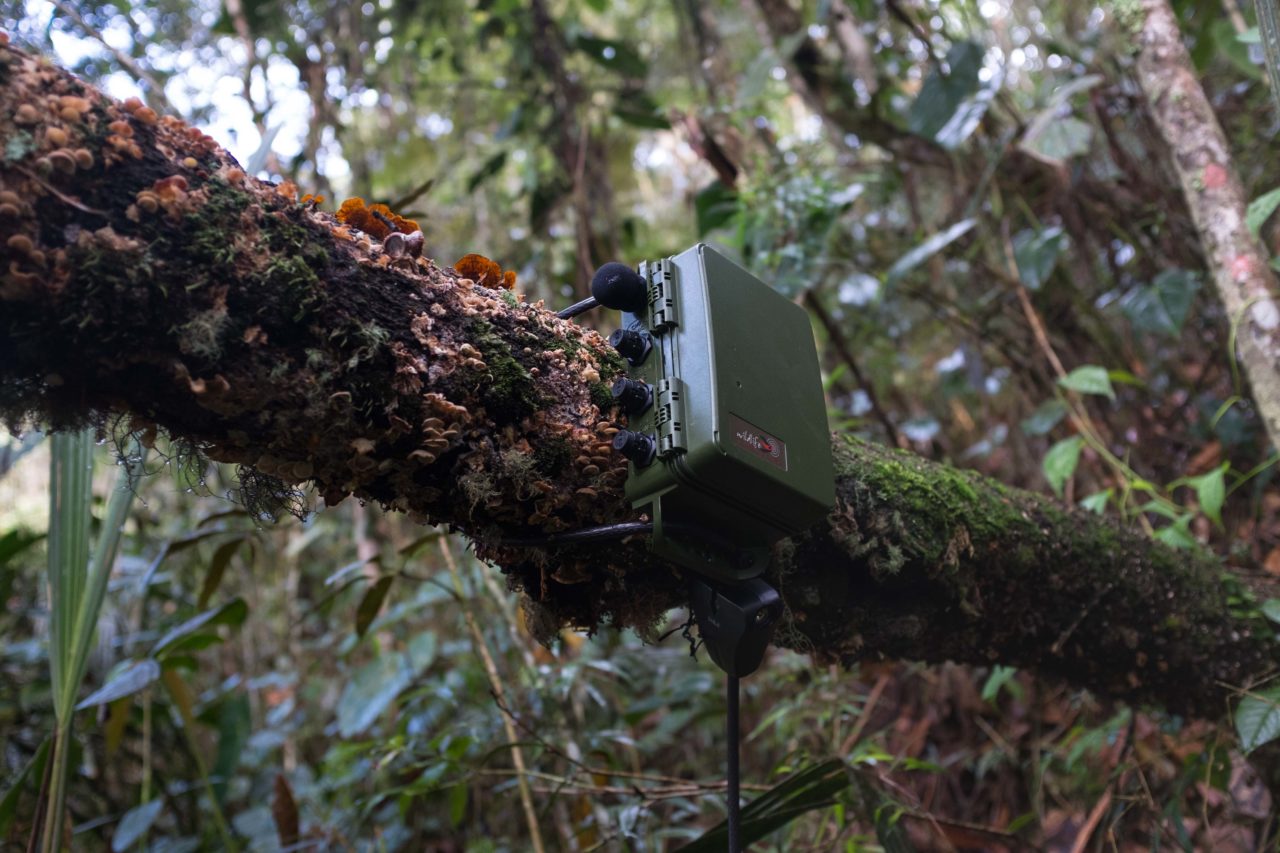 To do so, the team set-up a network of diverse local communities to record sounds and stories from the Colombian Neotropical forests, inviting artists and producers to create tracks from these field recordings.
On Cucusonic, these recordings have been used as a measure of biodiversity, revealing the health of an environment, as a feature of the cultural imagination of local communities, and as a creative resource, inspiring artists to compose and produce.
Cucusonic explores how sounds of vital habitats and their species – such as, in this case, birds, bats, and frogs – can be heard, and interpreted, in different ways.
The 2xLP release features artists including Bræv, Brian Eno, Coldcut, Fer Isella, Fingathing, Iggor Cavalera, Kate Simko, Laima Leyton, Martyn Ware, Matthew Dear, Mexican Institute of Sound, and Osunlade.
The result is a carbon-friendly production, on 100% recycled vinyl.
Order a copy of Cucusonic here in advance of its 28th October release, and check out the tracklist below.
Tracklist:
Side A
1. Brian Eno – Alto Flores Sunrise (Ft. Alejandra Hernández)
2. Kate Simko – La Cabaña
3. Bræv – Anima
4. Fer Isella, Matthew Dear & Alejandro Valencia-Tobon – The Sound of Paradise
Side B
1. Fingathing – After Dark
2. Darper – Intertropical Convergence
3. PHO – Sambazonica
4. Coldcut – Quiero Verde
Side C
1. Osunlade – Reign Forest
2. Mexican Institute of Sound – 100000000DERANAS
3. Laima Leyton and Iggor Cavalera – Bien Paraos (Ft. Miguel Portura)
4. The Pulse Diaries – Resistencia En Calma
Side D
1. Me, Charles – doidae in flight
2. Kyongpaul –Biofunk
3. Yãdú – Biodiversity
4. Martyn Ware – Forestronic