Published on
October 9, 2020
Category
Label News
Watch Shrigley's illustrated video for its first single, 'Hey You'.
David Shrigley and Régis Laugier are releasing a new spoken word album, Play Something Awful, on The Vinyl Factory this November.
David Shrigley is a British artist currently based in Brighton. He works with multiple media, however is best known for his mordant cartoon-like drawings. Régis Laugier is a musician and founder member of Hifiklub – an experimental rock trio based in Toulon.
Shrigley and Laugier became acquainted for the first time in 2016, while celebrating the 10th anniversary of Hifiklub, whereby Shrigley produced an anniversary drawing for the occasion. The two met in person shortly thereafter in Brighton, U.K. Following an evening session in a pub, they hatched an idea for a musical project that would give prominence to spontaneous compositions.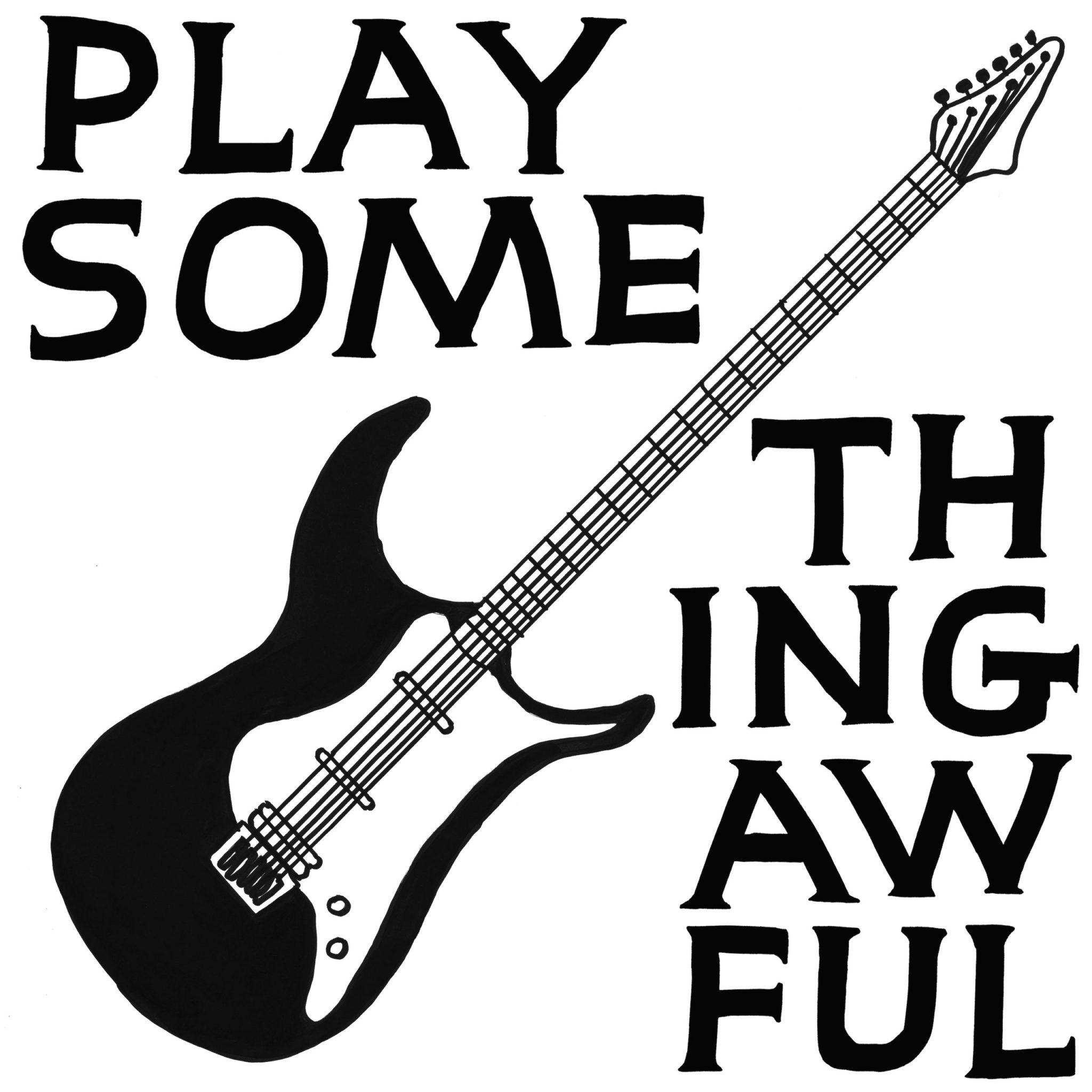 Beginning their collaboration, Shrigley wrote and performed spoken word pieces. These recordings were then sent to Laugier, who called upon producer and musician Anthony Herbin for the sessions. In this same spirit of improvisation, Laugier only allowed himself only a handful of takes to compose and arrange the music, attempting to be both experimental and accessible.
Limited to 1000 copies, the vinyl release features original artwork and hand-written labels by Shrigley.
Pre-order a copy of Play Something Awful here in advance of its 6th November release, check out the video for 'Hey You' and tracklist below.
Tracklist
Side A
1. Shopping
2. Hey You
3. Horse
4. Music
5. The Trap
Side B
1. Cool Air
2. Freedom
3. The Journey
4. Ridiculous
5. Dynamic Thoughts
6. My Promise to You