Published on
October 27, 2021
Category
Features
Life in high fidelity.
Welcome to the world of high-end cartridges.
If you're here, you're either wondering how your sound can possibly get better from the mid-range cartridge you upgraded from, or a seasoned enthusiast looking for your next cop. Or perhaps you're just intrigued to find out what all the hype is about.
Now with higher-end cartridges, all the previous nuances such as moving coil vs. moving magnet and spherical vs. elliptical still exist. What changes most notably when you move up in price is the quality of detail, where you'll start to see (or, more accurately, hear) significant improvements all around.
Read more: A guide to turntable cartridges
Each component is carefully selected to ensure you get the best sound quality in this price range. You'll also typically find that, while there are some high-end moving magnets cartridges, what you'll usually come across are moving coil (MC) cartridges. This is simply because in most cases the ergonomics in their design allow for better sound quality.
You'll also find less colouration in the sound you're getting. This means that cartridges that are considered 'high-end' usually have a flatter, more natural sound that may sound weak or thinner to the average listener. Rest assured, the flatter sound that you're getting with these cartridges is more true to the accurate recording of what's under the needle.
Since these cartridges are so detailed, they can also bring out the worst in records. Cracks, pops and bad mixing or mastering techniques are all more prevalent while listening.
As always, we recommend that you either test out a cartridge in person, if it's safe to do so, or make sure that the description matches the sound profile and requirements of what you're looking for.
Below we take a closer look at our favourite high-end cartridges.
(NB: Prices range from £900-£7250)
Not ready to go all out just yet? Our guide to the best mid-range turntable cartridges will have something for you.
---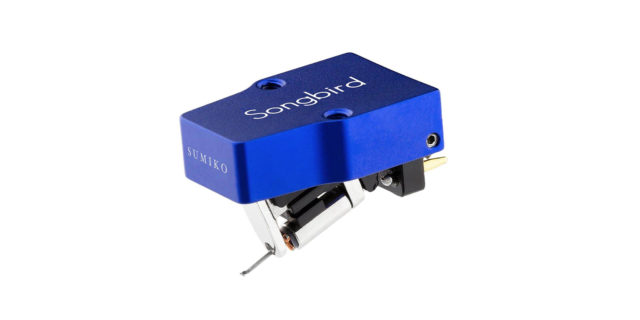 Sumiko Songbird Cartridge
Price: £900
Pros: High and Low output options available
Cons: N/A
Verdict: Perfect for those who want all the benefits of a moving coil cartridge but don't have a preamp that supports the low outputs of an MC cart.
High output and moving coil aren't something you hear in the same sentence often, but with Sumiko's Songbird cartridge you're given exactly that option. If you only have an amplifier with moving magnet capabilities don't stress because the high output version of this cartridge will work. (Yes, this means you get to reap all the benefits from a moving coil cartridge without having to upgrade your preamp.) The sound on this thing soars and sings like a songbird. Vocals cut through with absolute clarity, low mids and bass know their place and roll off nicely. We don't know how Sumiko did it, but they hit success with this one.
---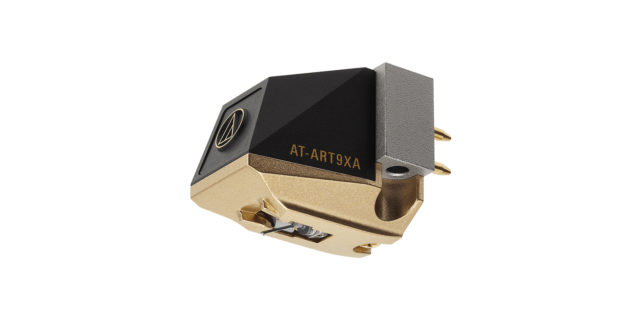 Audio Technica AT-ART7
Price: £999
Pros: Natural sound
Cons: Low output, preamp needed
Verdict: The AT-ART7's design gives the cartridge a great low-end response while keeping an overall, natural sound without too much colouration.
Since 1962 Audio Technica has been crushing the cartridge game. That refined experience isn't something a lot of brands can put on their resume, and it shows why AT has been around for as long as it has. While most moving coils in higher price points will sound good, this cartridge's special large-sized neodymium magnet design allows for an increase in overall output voltage (you will still need a proper MC capable preamp). This allows for an increased playback of medium-low frequencies and a 3D, all-encompassing sound characteristic that is extremely natural sounding.
---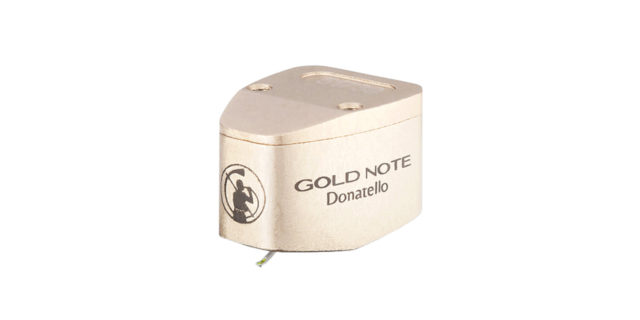 Gold Note Donatello Gold MC Cartridge
Price: £1000
Pros: Tracks very well
Cons: Preamp need for moving coil
Verdict: Great lightweight cartridge that tracks exceptionally well
Yes, we know, putting 'Gold' in the title of a cartridge doesn't necessarily guarantee improved performance. Ditto for the gold colourway. But, boy, does the Donatello Gold have a fancy sound. With a weight of only seven grams, this cartridge tracks almost perfectly. Gold-plated pin connectors reduce energy dispersion and improve overall grounding to ensure the best sound is achieved without any interference. Also, did we mention it's gold?
---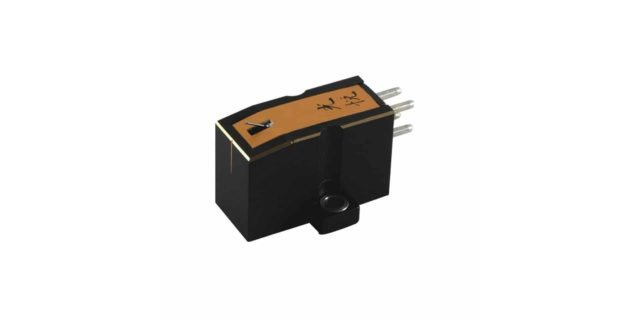 Koetsu Black Goldline
Price: £2098
Pros: Moving coil
Cons: Other cartridges in the brand's line outshine the Black Goldine
Verdict: While the Black Goldline may be the most affordable in Koetsu's line, its sound is anything but that.
For the past 30 years, Koetsu has brought top-of-the-line cartridges to enthusiast's turntables across the globe. While this brand is known for its pricier, higher-end cartridges, the Black Goldline serves as the perfect entry point to experience what Koetsu has to offer without dropping over £5k. Realistic clarity and a full sound sit at the forefront of this cartridge's sound. Honestly, it sounds really good and it'll have you scratching your head wondering how Koetsu can further improve upon this sound.
---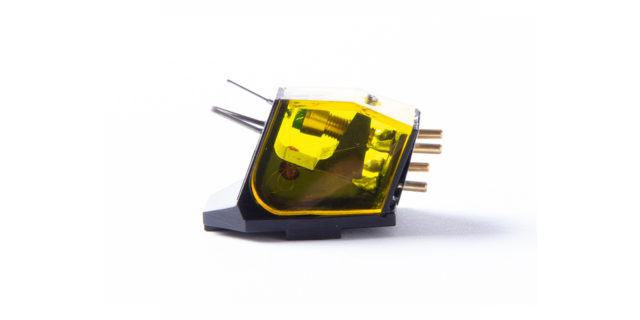 Rega APHELION 2
Price: £3149
Pros: Very detailed sound
Cons: Flat, accurate sound profile may not be for everyone
Verdict: If you want to know exactly what your records sound like, without any added bells or whistles, this one is for you.
The Aphelion 2 moving coil cartridge is magnificent, to say the least — though this should come as no surprise from a brand as renowned as Rega. While reference type cartridges aren't for everyone, there is a lot of praise to be offered in the more accurate, detailed, natural, and flatter sound profile that this cartridge offers. This cartridge will give a sound experience that is more 'true' to the record.
---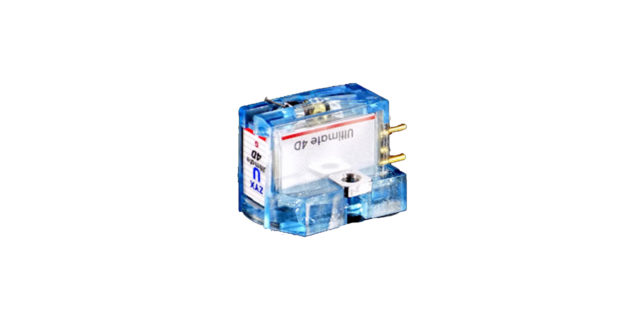 ZYX Ultimate DYNAMIC
Price: £4500
Pros: Clear and detailed, micro-ridge stylus, organic sound
Cons: N/A
Verdict: High quality cartridge, with many 'first' accolades, and a micro-ridge stylus that achieves premium tracking that's stable and smooth.
The ZYX Ultimate DYNAMIC in a word? Amazing. The first cartridge from ZYX to incorporate a magnetic circuit design that no other cartridge in their line has. This means a superb sound quality like no other. It's also the first cartridge in the world to have a C-1000 carbon cantilever in a moving coil system. It's also the first great sound cartridge ever, just kidding. It does sound really, really good though.
---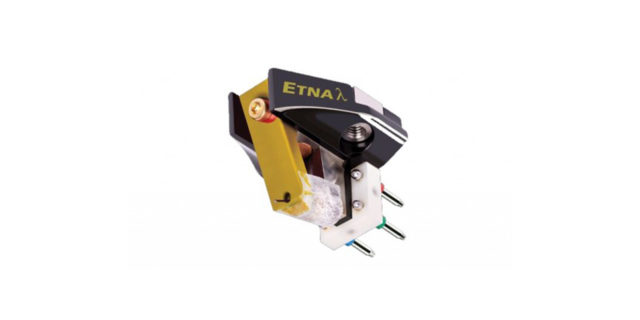 Lyra Etna λ Lambda
Price: £6895
Pros: Clear, prominent bass
Cons: Sound may be a little thin for some
Verdict: Lyra's flagship model, and it flies that flag proudly
Built entirely from the ground up in Japan, Lyra aims to push the sonic landscape forward with the Lyra Etna λ Lambda. A brilliant asymmetrical design allows for suppression of standing waves; this results in a significant reduction of resonance and unwanted vibrations. While clarity like no other can be expected from this cartridge, it truly shines in its bass solidarity that is exceptionally prominent without being too overpowering.
---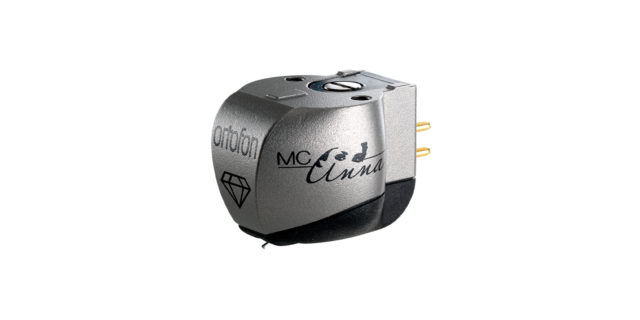 Ortofon MC Anna Diamond
Price: £7250
Pros: Clear, detailed, transparent sound all around
Cons: Needs an extremely detailed system to fully experience
Verdict: Animated and emotional, transparent and clear, extremely dynamic. We could go on and on about this cartridge forever, to be honest…
Ortofon is one of the leading manufacturers in phono for a reason. The company delivers top notch cartridges across all price ranges with such ease. Sitting at the cumulation of all the years of expertise and dedication is the Anna Diamond moving coil cartridge. According to Ortofon, this cartridge represents "the highest echelon of moving coil cartridges". It's hard to disagree with that description. Extreme transparency and clarity is what this cartridge offers. Words just simply can't do justice to the experience of detail you'll hear from this cartridge.