Published on
October 14, 2021
Category
Features
Tip-top upgrades for your hi-fi system.
So, your current set-up has sat in your home for a while now. At which point, the obvious question that comes across any enthusiast's mind is how to improve the sound of audio system. Thus, you enter down a, seemingly endless, rabbit hole: questioning what speakers, pre-amplifiers, or turntables to buy. Slow down, because the quickest, and easiest, thing you can do to hear immediate sound improvement is to upgrade your cartridge.
Read more: A guide to turntable cartridges
You may have experience upgrading your cartridge within the budget range, or are looking to dive straight into mid-range price points of cartridges. Either way, there are two main cartridge systems you'll find: moving magnet, and moving coil.
Moving magnet (MM) cartridges are typically heavier, with a higher output, and styli that are usually easier to replace. The main drawback with an MM cartridge system is that they are not as detailed-sounding as moving coil cartridges.
Moving Coil (MC) cartridge systems are typically lighter, which usually results in a more detailed, and accurate sound profile. However, MC cartridges have a lower output when compared to moving magnet cartridges. This means preamps with an MC option are a necessity.
The main difference you'll start to see when moving up in price points is an improved overall quality, and attention to detail in both sound and build. While the overall sound is drastically improved as you move up in price points, this can be a double-edged sword. Increased detail can bring out the good and bad nuances in your records. Things like scratches, and mastering issues in the studio, can become increasingly noticeable with more detailed cartridges.
When choosing any type of cartridge system we advise you to either test them in person, or make sure the online description matches what kind of sound profile you are looking for.
Without further ado, below we look at 8 of our favourite mid-range cartridges.
(NB: Prices range from £400-£845.)
Looking for more budget friendly offerings? Check out our guide to turntable cartridges and the best budget models here.
---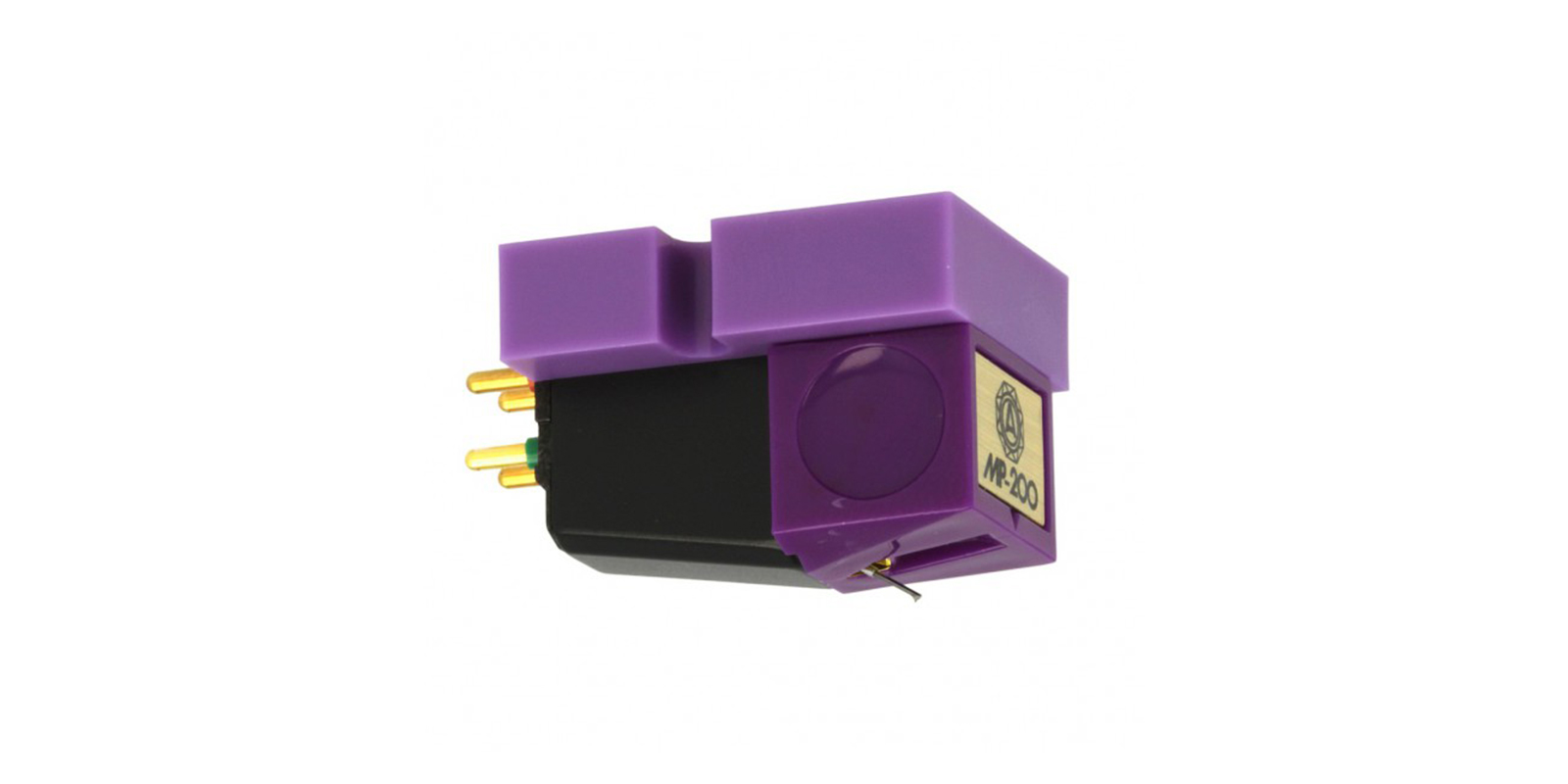 Nagaoka MP 200 MM
Price: £400
Pros: Affordable, vibrant sound
Cons: Clunky, dated design
Verdict: Great-sounding cartridge that's affordable, perfect for anyone looking to upgrade from their stock cartridge.
If you're looking for a well-packaged cartridge experience that doesn't cost thousands of your local currency, familiarise yourself with Nagaoka. Coming in at £400, the MP200 is a moving magnet cartridge with crispy highs, amazing clarity, and a low end that rolls effortlessly. It also has a super cool, anti-ferro magnetic permalloy shield casing that helps ensure you get one of the best sound profiles you can find at this price point.
---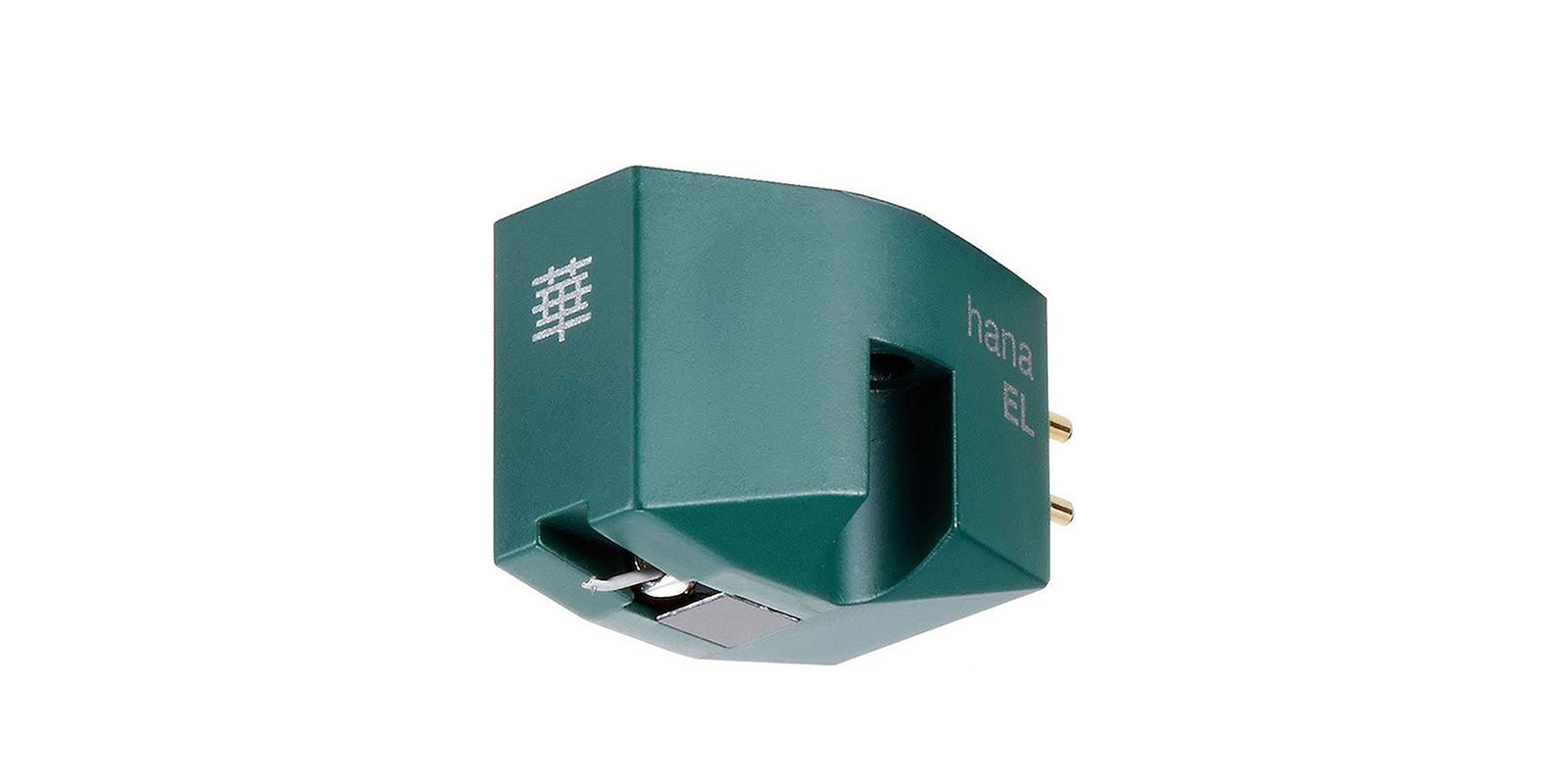 Hana EL Moving Coil Cartridge
Price: £409
Pros: Affordable price, good overall sound
Cons: Need a pre-amp that has MC option
Verdict: At its price point, Hana offers a cartridge that performs to a  standard, and serves as a great stepping stone for anyone looking to get into high-end audiophile cartridges.
Straight from Japan, Hana's El Moving Cartridge lives up to the brands' English translation perfectly: 'brilliant and gorgeous'. While its sleek design, composed of low resonance plastic material, may draw you in, its sound will have you sticking around for the long haul. At a £409 price point, it outperforms many other "audiophile" centred cartridges at higher price points. This one should be on your radar if you're looking to venture into the world of high-quality audiophile cartridges, without breaking the bank too much.
---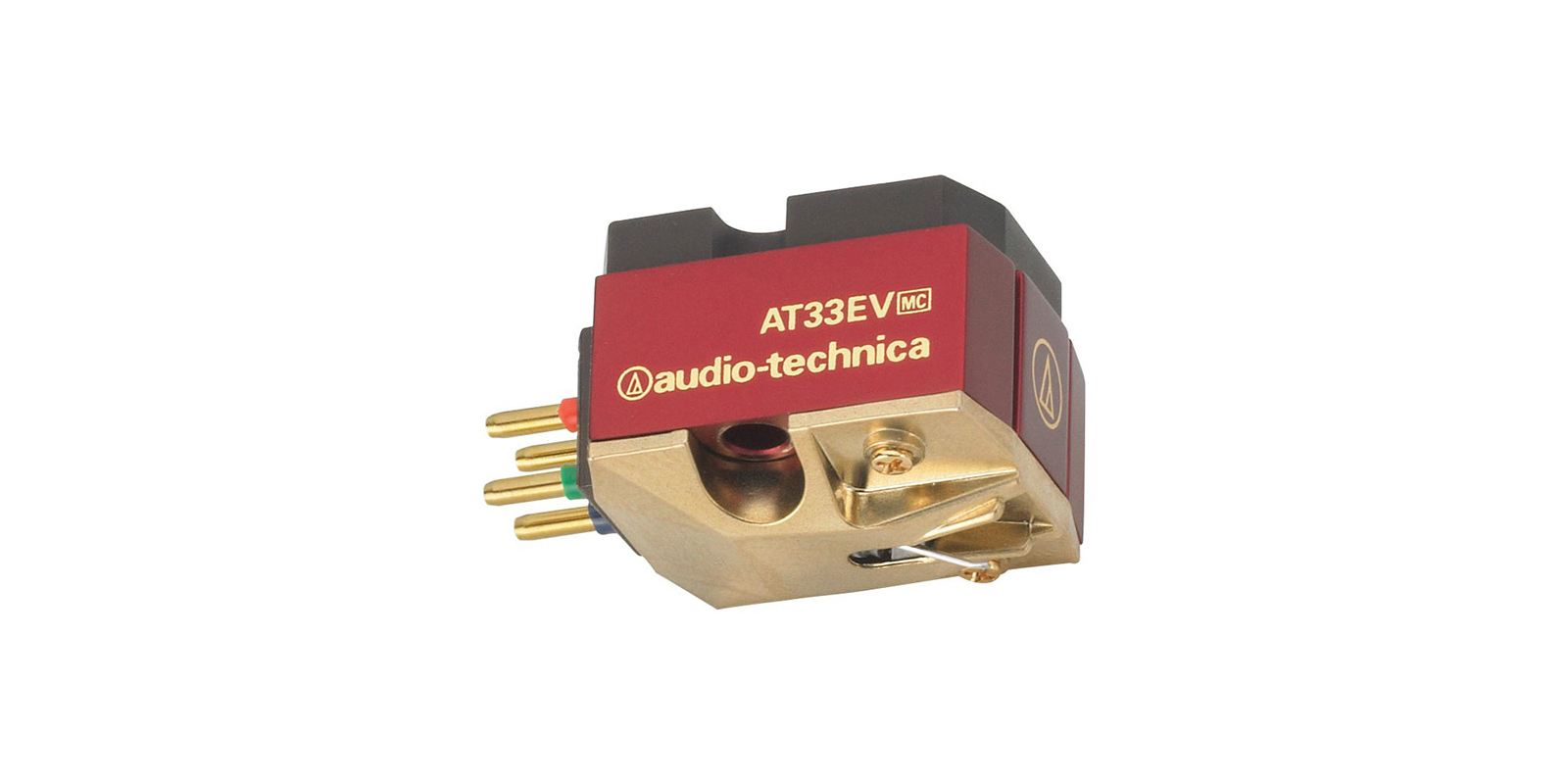 Audio – Technica AT33EV Moving Coil Cartridge
Price: £439
Pros: Punchy, full dynamic sound
Cons: Entire cartridge has to be replaced when stylus wears down
Verdict: Great cartridge as an introduction to mid-level audiophile sound.
Killer headphones, killer turntables, and killer cartridges, what can't Audio Technica do? The AT33EV Moving Coil Cartridge features an elliptical stylus, durable duralumin tapered pipe cantilever, wide-response dual moving coil for increased channel separation + extended frequency response, and a punchy, lively sonics. The red + gold colourway throughout the cartridge's design also makes it look just as stylish as it sounds. It's also easy and straightforward to install.
---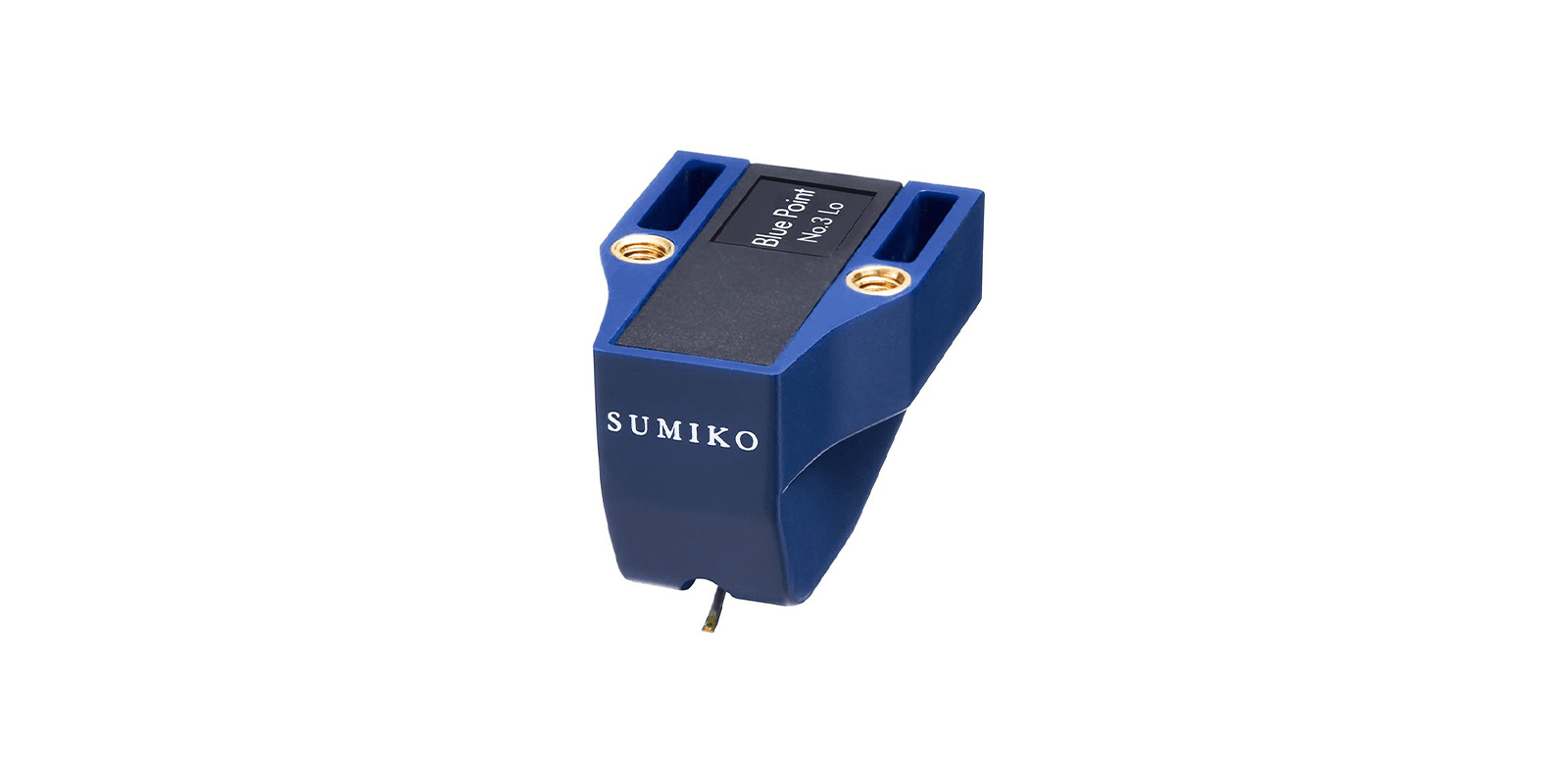 Sumiko Blue Point No.3 MC
Price: £549
Pros: Easy to install, low and high versions available
Cons: delicate stylus
Verdict: Great, round, detailed sounding cartridge that's easy to install and prioritizes a low-resonance body.
An update on Sumiko's beloved Blue Point No.2 was always going to be a hard act to follow. However, the Blue Point No.3 managed to blow its predecessor out of the water. The major improvement is improved resonance reduction. Sumiko believes that resonance is the greatest factor that can negatively affect the sound quality you're getting. Blue Point No.3's improvemennts give this cartridge a great, detailed sound with a low-resonance body that's easy to install.
---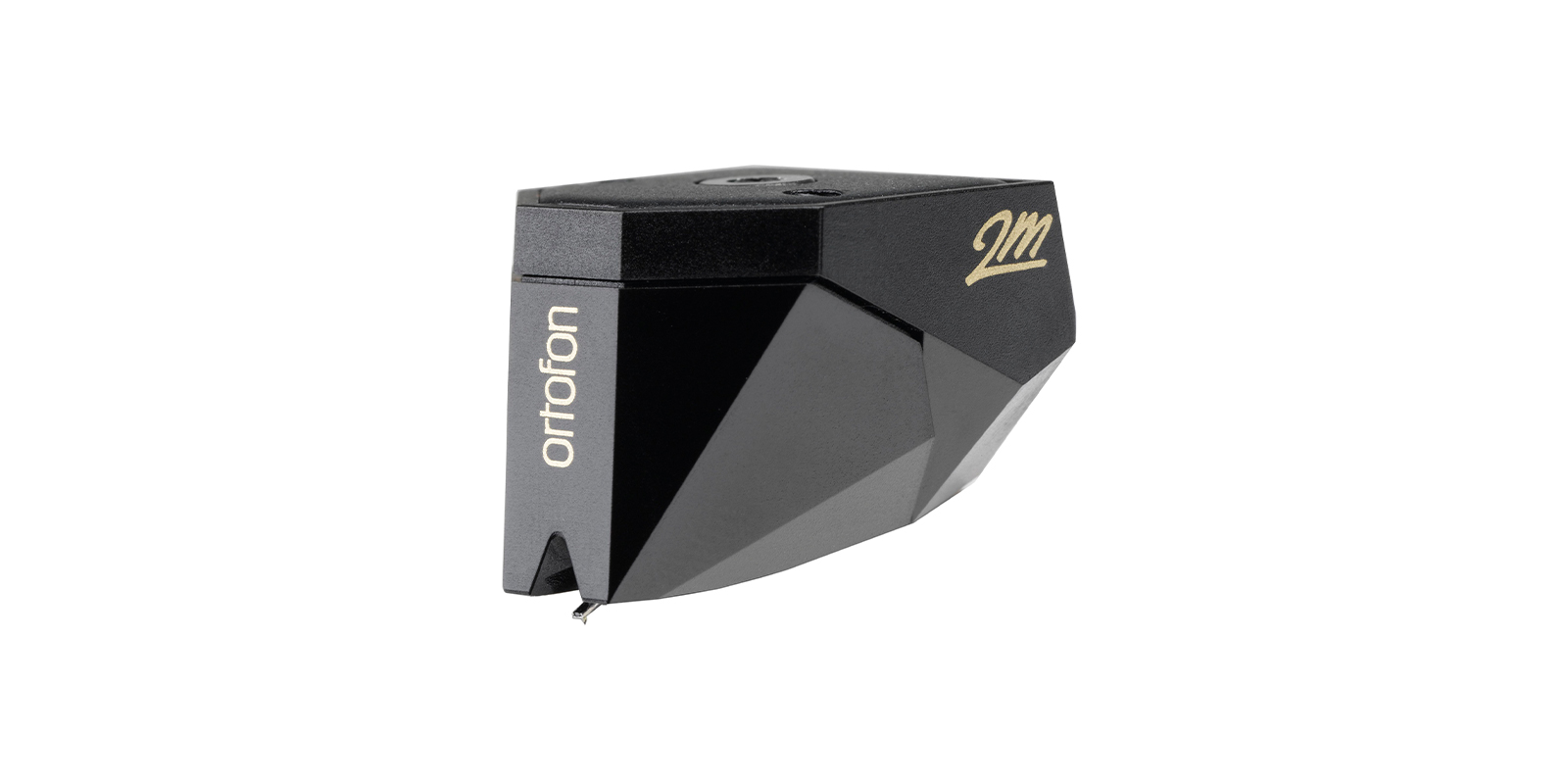 Ortofon 2M Black
Price: £519
Pros: Detailed, accurate sound, interchangeable stylus system, warm sound profile
Cons: Needs an overall solid hi-fi system to bring out its best sound
Verdict: While it may look slightly intimidating, the Ortofon 2M Black's sound is extremely welcoming and accurate.
It's hard to beat what Ortofon offers with its cartridges. The 2M Black, featuring its Shibata diamond stylus, give such a transparent and detailed sound, you would think you were in the recording studio of what was being played. Ortofon has also made it extremely easy to upgrade and interchange stylus with its lower-tier, 2M bronze. All you need to do is swap out the stylus, meaning no realigning or remounting a new cartridge.
---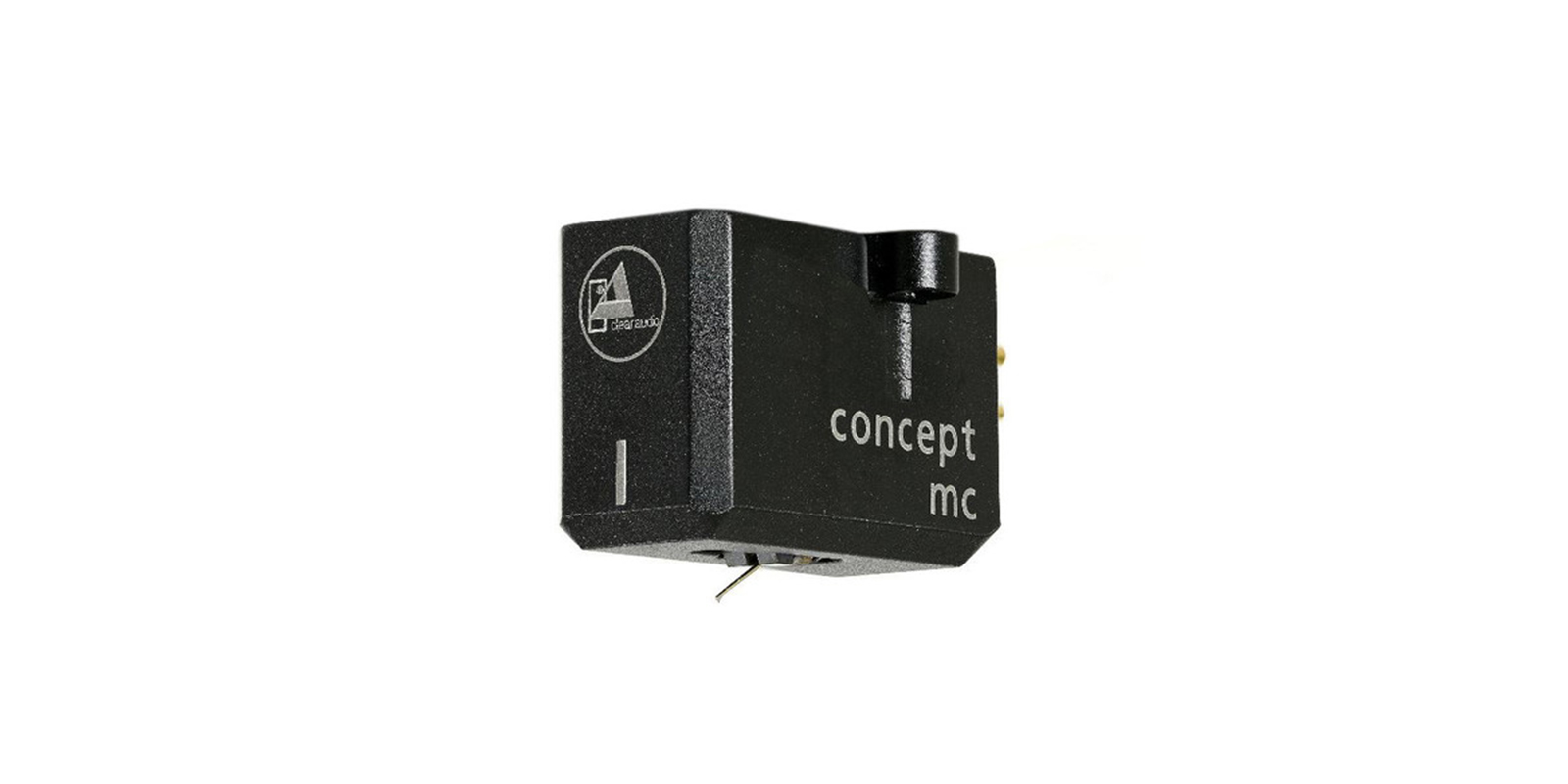 Clearaudio Concept MC Cartridge
Price: £750
Pros: Exceptional Sound
Cons: Proper pre-amplifier needed, alignment tool needed, entire cartridge needs to be replaced when stylus wears down
Verdict: Great-sounding cartridge that has a sound profile that will knock your socks off!
Ok, yes, we waxed lyrical over Clearaudio Concept's moving magnet cartridge in our guide to turntable cartridges and the best budget models, and yes we're going to further that emotion for its moving coil cartridge. The cartridge is spatially detailed, and vividly textured all-around. Elsewhere, its low end is sparklingly clear and weighty, while boasting a treble that knows its place. This cartridge is also hand-selected into four performance levels – to make sure that it achieves pristine stereo channel matching, high dynamic range, minimum distortion, and flat frequency response.
---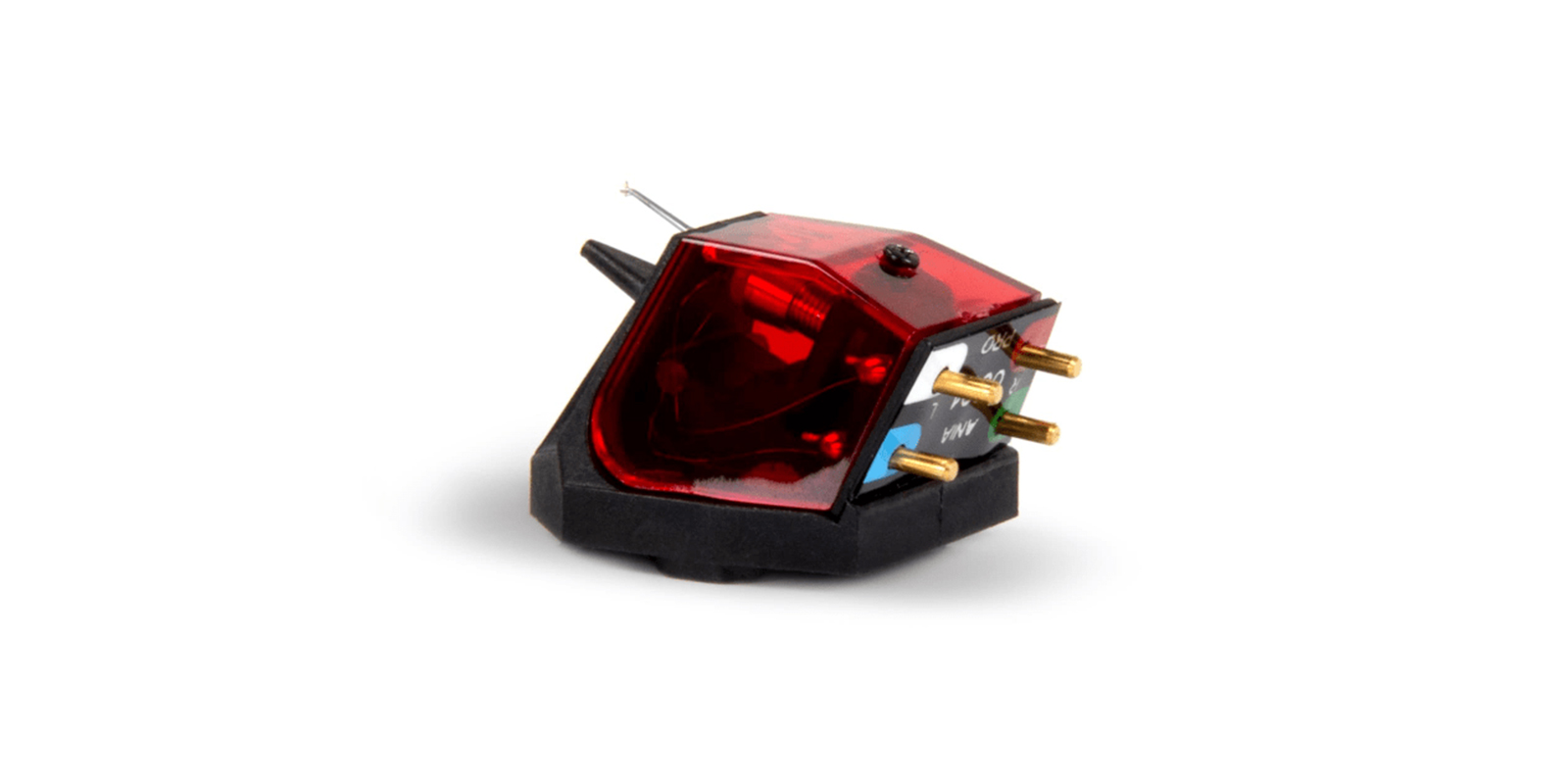 Rega Ania Pro MC
Price: £740
Pros: Lifetime warranty, unique design
Cons: Can be a fragile while installing
Verdict: Rega brings a highly detailed, vibrant sound with this moving coil cartridge. On the aesthetic front, it also looks like it was plucked straight out of a sci-fi film.
The Ania Pro MC has "pro" in its name for a reason, because its sound is anything but amateur. Overall refinement, open highs, and mids, and a nice low end come together to give the Ania Pro a realistic and accurate sound. Vibrancy shines through. It also has a design that's bold and unique. Meticulously hand-wounded coil paired with a neodymium magnet allows the cartridge to track the vinyl groove flawlessly. If all of this wasn't impressive enough already, there's also a lifetime warranty against manufacturer defects.
---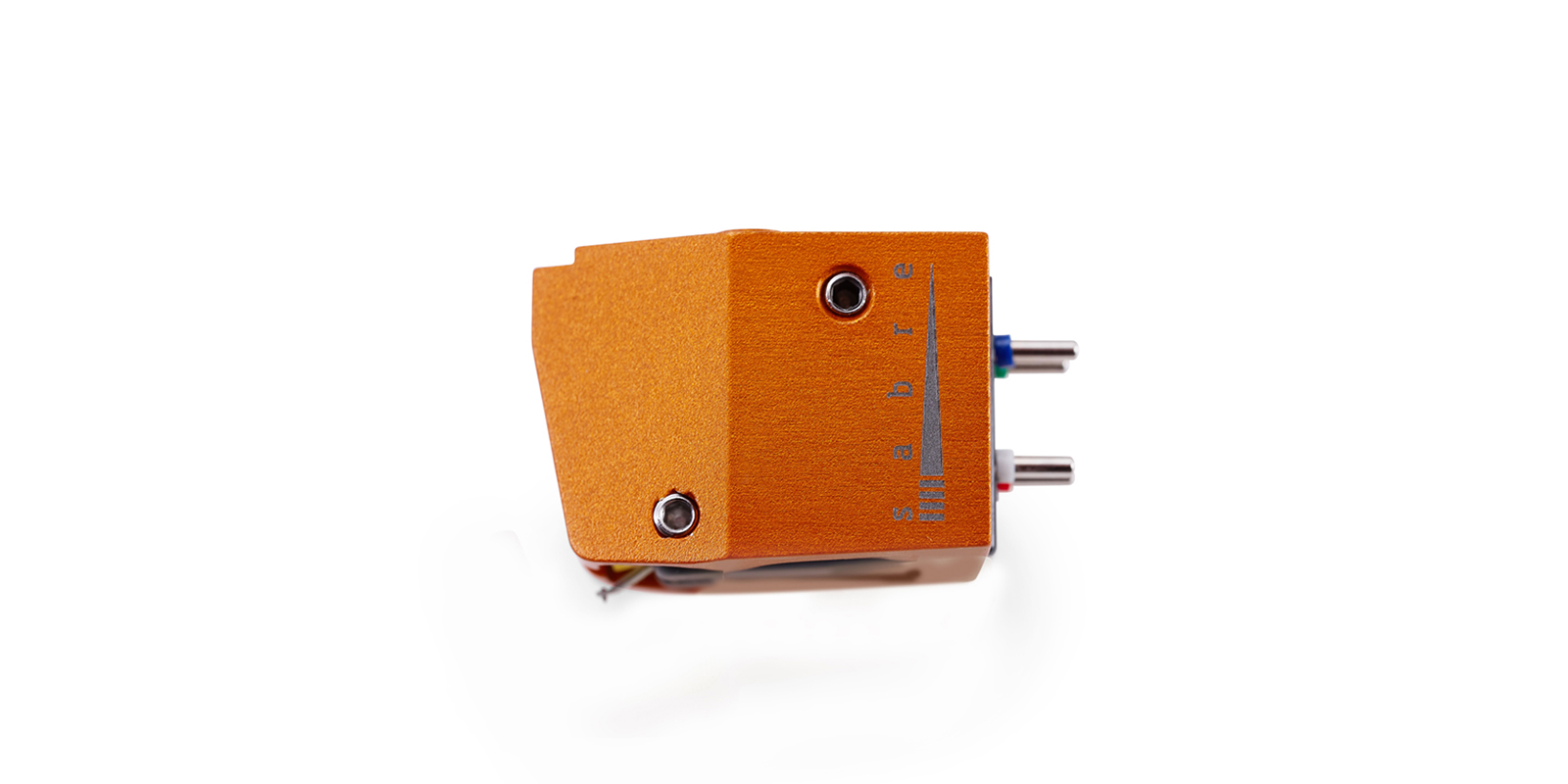 Vertere Acoustics Sabre MM
Price: £845
Pros: Elliptical diamond stylus, mass-tuned and aligned for max performance
Cons: N/A
Verdict: Sitting in the perfect middle ground between Vertere Acoustics' budget-friendly 'Magneto' MM and its higher-end Mystic MC cartridge, the Sabre MM still manages to offer high-quality, audiophile sound.
Hand-crafted to rigid standards, audiophile-centred, and carrying a sound profile that is unparalleled, at this price point, it's hard to not choose Verter Acoustics' Sabre moving magnet cartridge. The cartridge comes with a high-quality micro elliptical diamond stylus that keeps tracking accurate without compromising overall sound. You can also expect a lifelike, detailed, dynamic sound, boasting a low-end that's incredibly punchy.