Published on
September 9, 2021
Category
Features
How to keep your records on point.
You could have a brand-spanking-new fancy turntable with a brand spanking new fancy amplifier, and sublime set of speakers, but without a great cartridge, you'll be scratching your head asking why you're not getting the best sound possible.
Into the world of cartridges!
Phono cartridges are the component that attaches to the end of your tonearm, and makes direct contact with your record. Cartridges are often incorrectly referred to as needles. However, the needle, or stylus, is within the cartridge, and directly transfers the sound into your turntable. This makes it an extremely important aspect of the quality of sound you are getting from your system.
Upgrading your cartridges is also one of the easier and more immediate ways you can improve the sound profile of your audio set-up.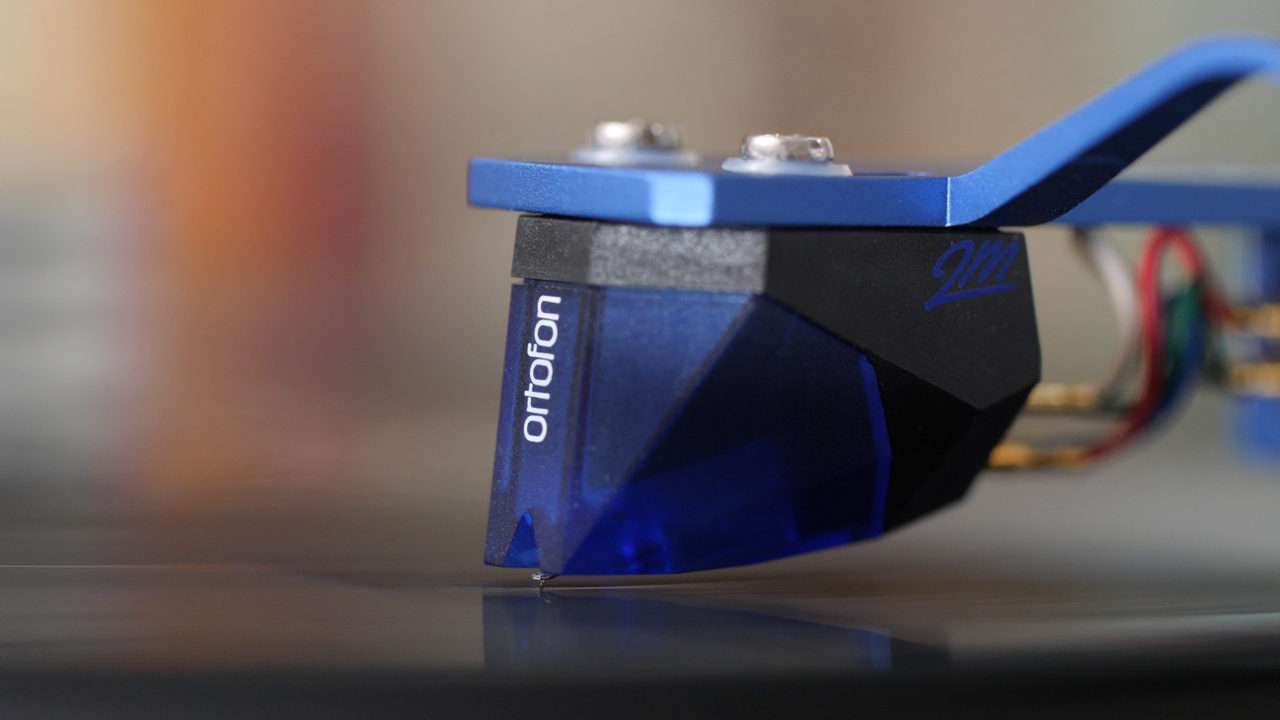 There are two main types of cartridges: moving magnets and moving coil. Both have their pros and cons. When choosing any type of cartridge system we advise you to either test them in person or make sure the online description matches what kind of sound profile you are looking for.
In Moving Magnet (MM) cartridge systems, a vibrating set of magnets vibrate closely to coiled wires. MM cartridges typically have a higher output, a stylus that can be replaced easily, and are usually sturdier in design. While they sound great, they are typically heavier than moving coil cartridges. This means they press down more deeply into your record and as a result are oftentimes less detailed than Moving Coiled cartridges in way they travel along the grooves.
With Moving Coil (MC) cartridge systems, a set of coils are attached to the cantilever and move within a field of permanent fixed magnets. As opposed to MM cartridges, MC cartridges are less heavy which results in a more detailed and accurate sound. Their flaw lies in that they are very delicate. As a result, when the styli wears down you have to replace the entire cartridge instead of just the individual stylus.
Amongst the types of styli, there are two that are commonly found: elliptical and spherical/conical.

Elliptical styli are larger in size, and fit more broadly into the groove of the record, which allows for more precise tracking, improved frequency response, improved distortion reduction, and phase response. These styli also wear down faster.
Spherical/conical styli put more pressure onto the record, and have a smaller contact area when compared to elliptical styli. Spherical syli aren't usually as detailed sounding as elliptical when compared at similar price points, but these syli typically don't wear down as easily, and are commonly not as expensive.
Below we walk you through 8 best budget cartridges. Take note of whether you are solely buying a cartridge – which you need to attach to a headshell before placing onto your tonearm – or a cartridge and headshell combined. (NB: Prices below range from £49- £299.)
---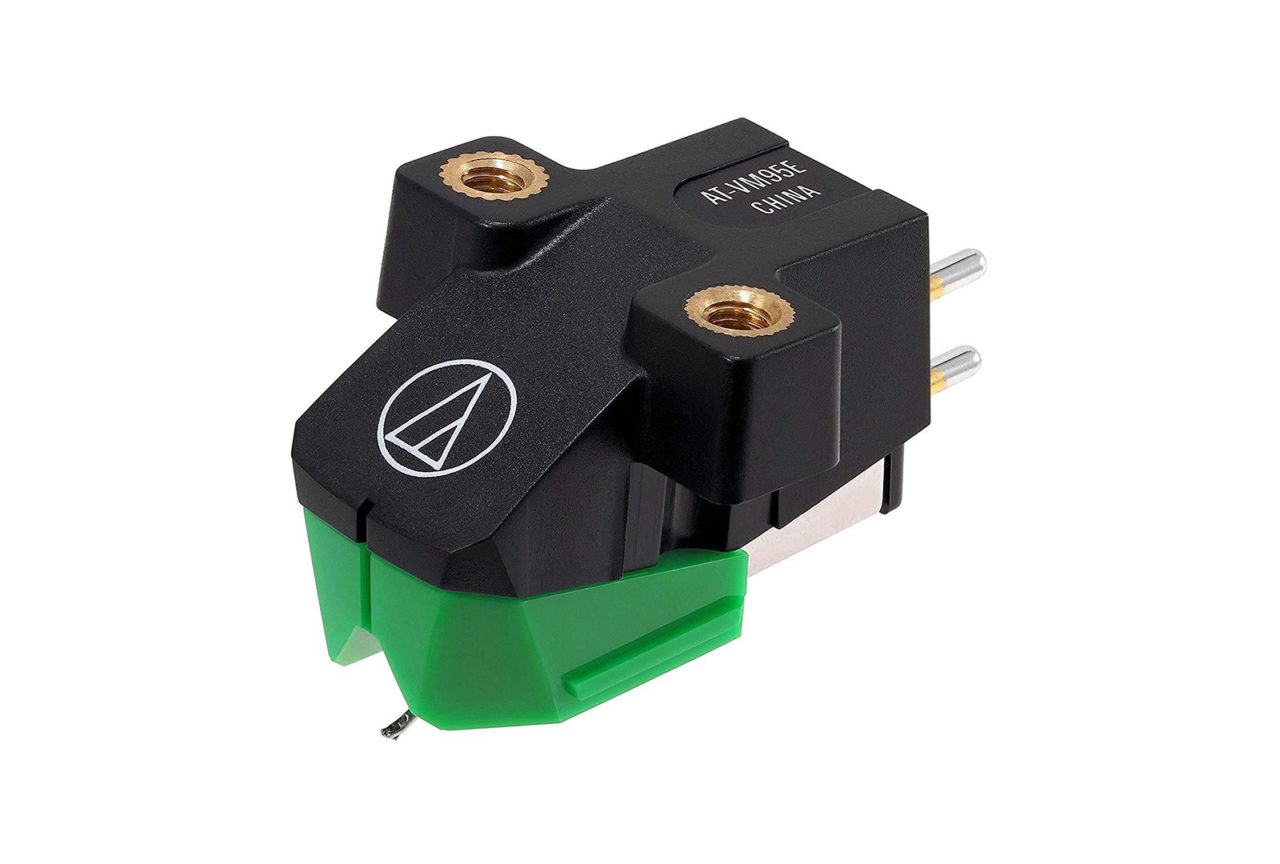 Audio Technica AT-VM95E Phono Cartridge (w/ Elliptical Stylus)
Price: £49.99
Pros: Durable and sturdy, with numerous stylus upgrades available
Cons: Can be difficult to attach cartridge to headshell, especially if you're new to the game
Verdict: Solid cartridge
A step-up from 'basic' cartridges that can be further customised to suit your needs, the Audio Technica AT-VM95E Phono Cartridge is a solid and affordable model with an elliptical stylus. The cartridge stylus is also upgradable, meaning you can swap out the stylus with 78rpm, DJ-oriented, and audiophile options as well. Upgrade or not, the Audio Technica AT-VM95E Phono Cartridge will serve you well. It is also tried and tested to survive accidental, house-party-drunken-needle-hammer-punches too.
---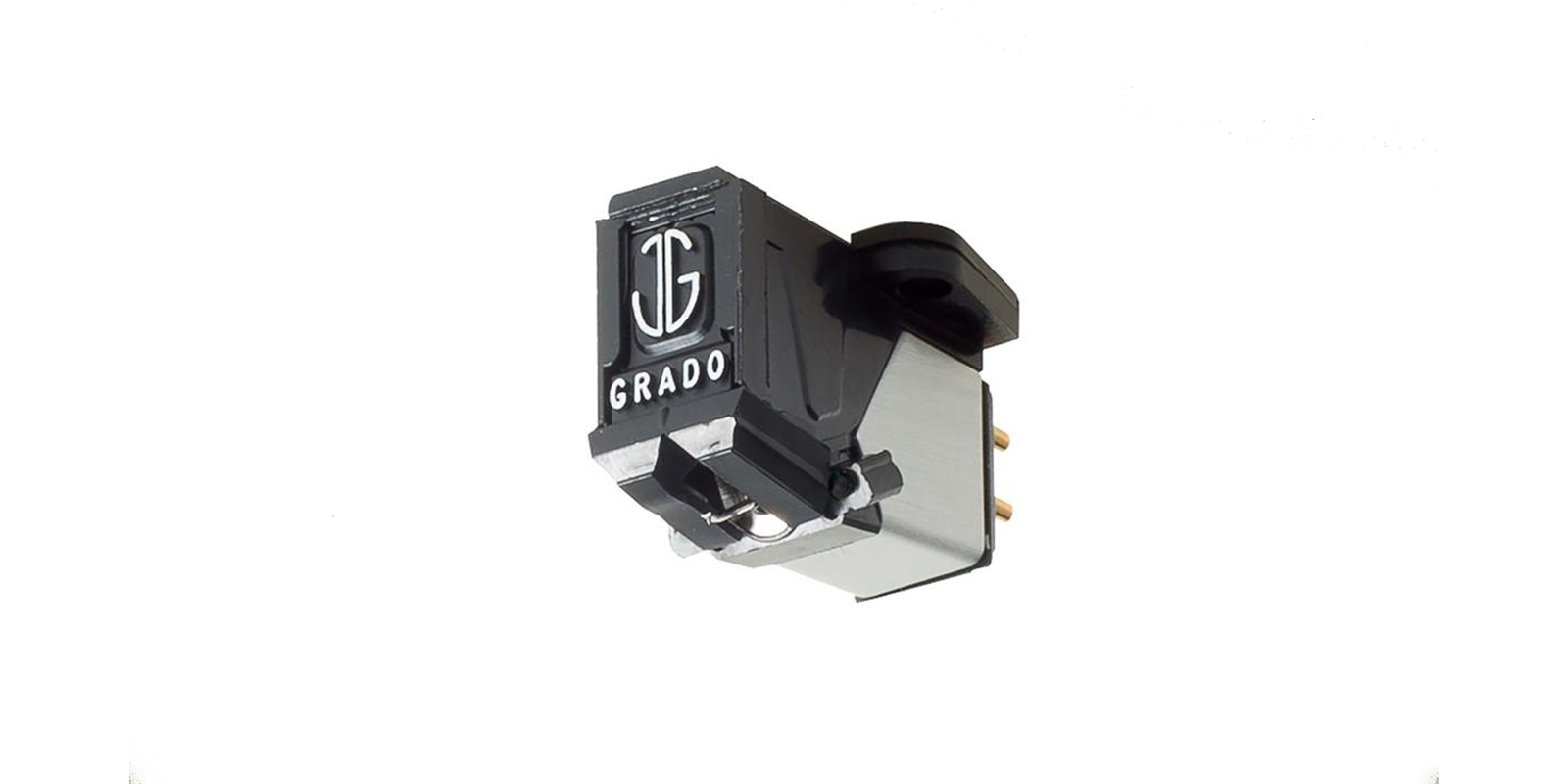 Grado Prestige Black 3 Cartridge
Price: £99
Pros: Elliptical diamond stylus, hand-assembled Cons:
Cons: Stylus can be challenging to replace
Verdict:Expect the same level of audiophile attention Grado brings to its headphones to its Prestige Black 3 cartridge.
While Grado may be best known for its superb, audiophile-quality headphones, the company's cartridges carry the same attention to high-quality sound detail that made the brand such a reputable name. For £99, Grado utilises its optimized transmission line technology to cancel out unwanted distortion and resonance. Paired with a diamond elliptical stylus, this results in a detailed sound that allows the best harmonic qualities of your records shine through.
---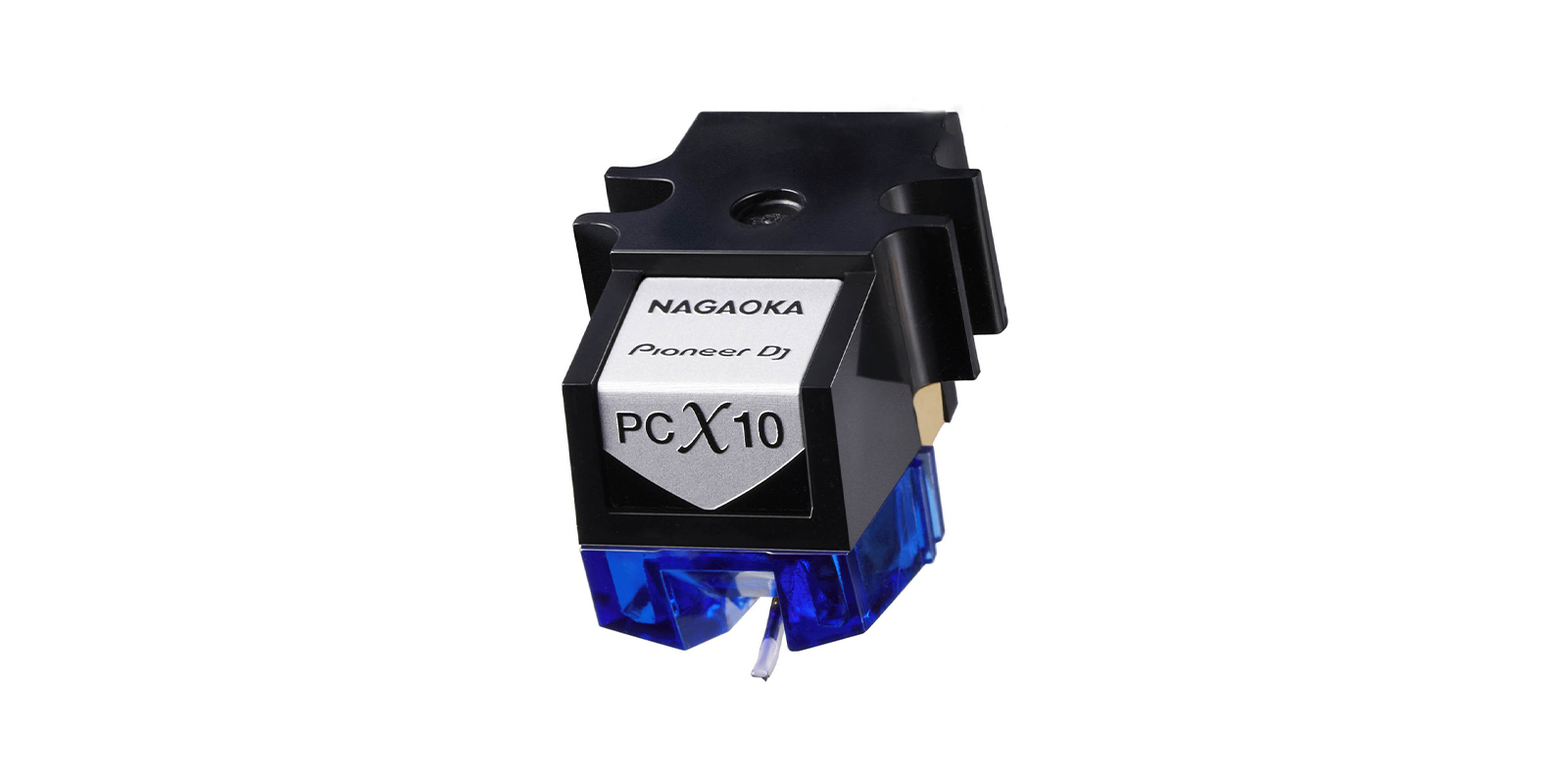 Pioneer PC-X10
Price: £108
Pros: Durable, spherical stylus, 9.5mv output
Cons: If you're planning on using this to DJ, you'll obviously need one for each turntable.
Verdict: A quality cartridge system that is fine-tuned for skip resistance, has a high output, and is made with DJs in mind
Getting in to the world of DJing vinyl requires numerous technological considerations. Enter Pioneer's PC-X10 – a high-quality spherical stylus cartridge that allows you to back cue and scratch without the fear of breaking your needle. Whether you're just starting out or playing your first gigs, this is a great-sounding, handmade-quality cartridge that will work well both with records or a vinyl-integrated, digital system.
---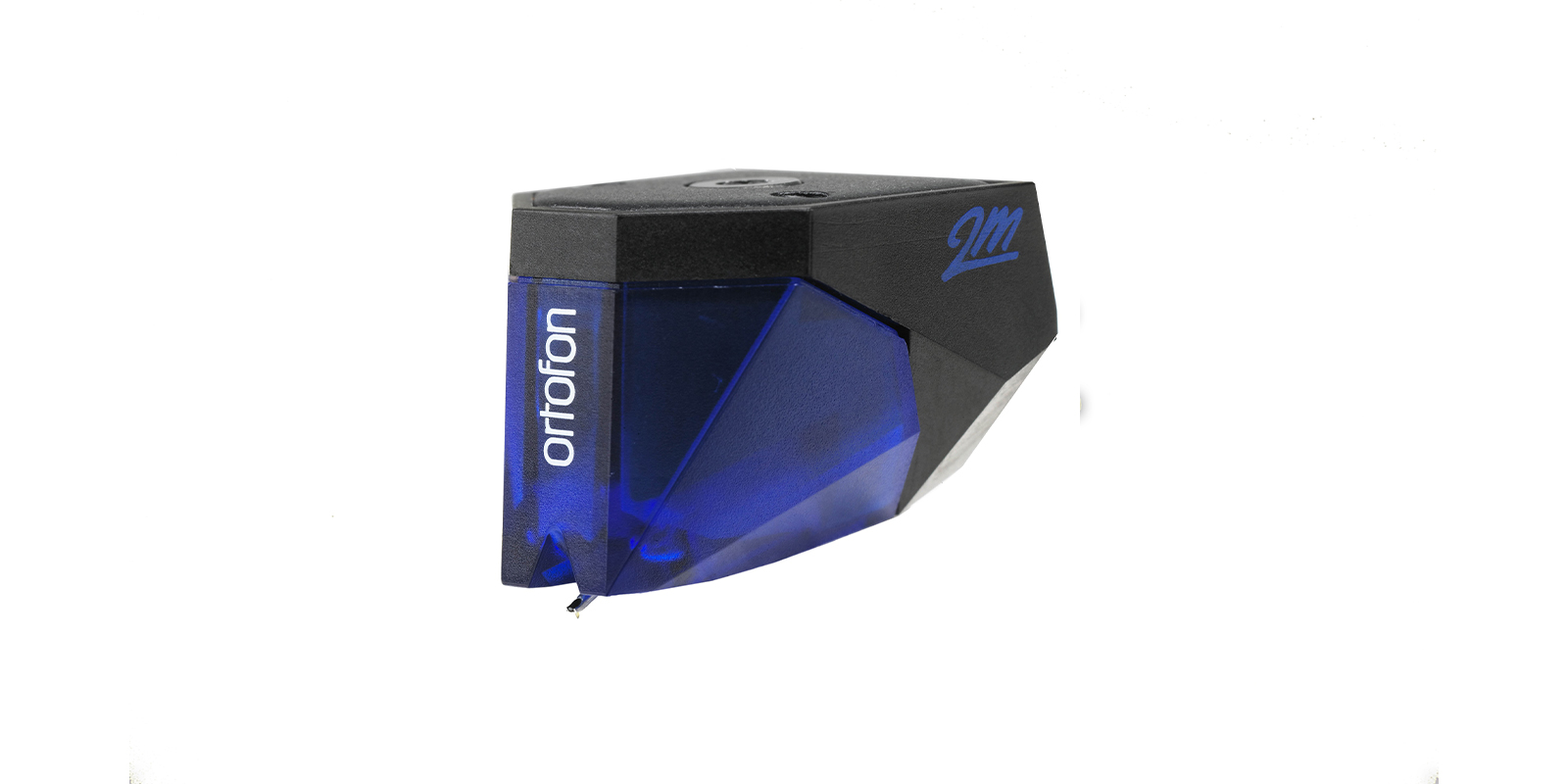 Ortofon 2M Blue Moving Magnet Cartridge
Price: £189
Pros: Crisp, warm sound, elliptical nude diamond stylus, easily changeable stylus upgrade system. (If you have a 2M red cartridge already, all you need is the 2M blue stylus.)
Cons: N/A
Verdict: An affordable audiophile cartridge that is tough to beat at this price.
Ortofon's 2M Blue features an elliptical nude diamond stylus that is directly attached to the cartridge's cantilever. This means that the sound it picks up from the record is getting directly transferred from the vinyl record to the stylus, and into the turntable without interference. The result is better tracking, and an amazingly clear sound profile. With an emphasis on the highs and mids, the cartridge also delivers a warm and detailed sound.
---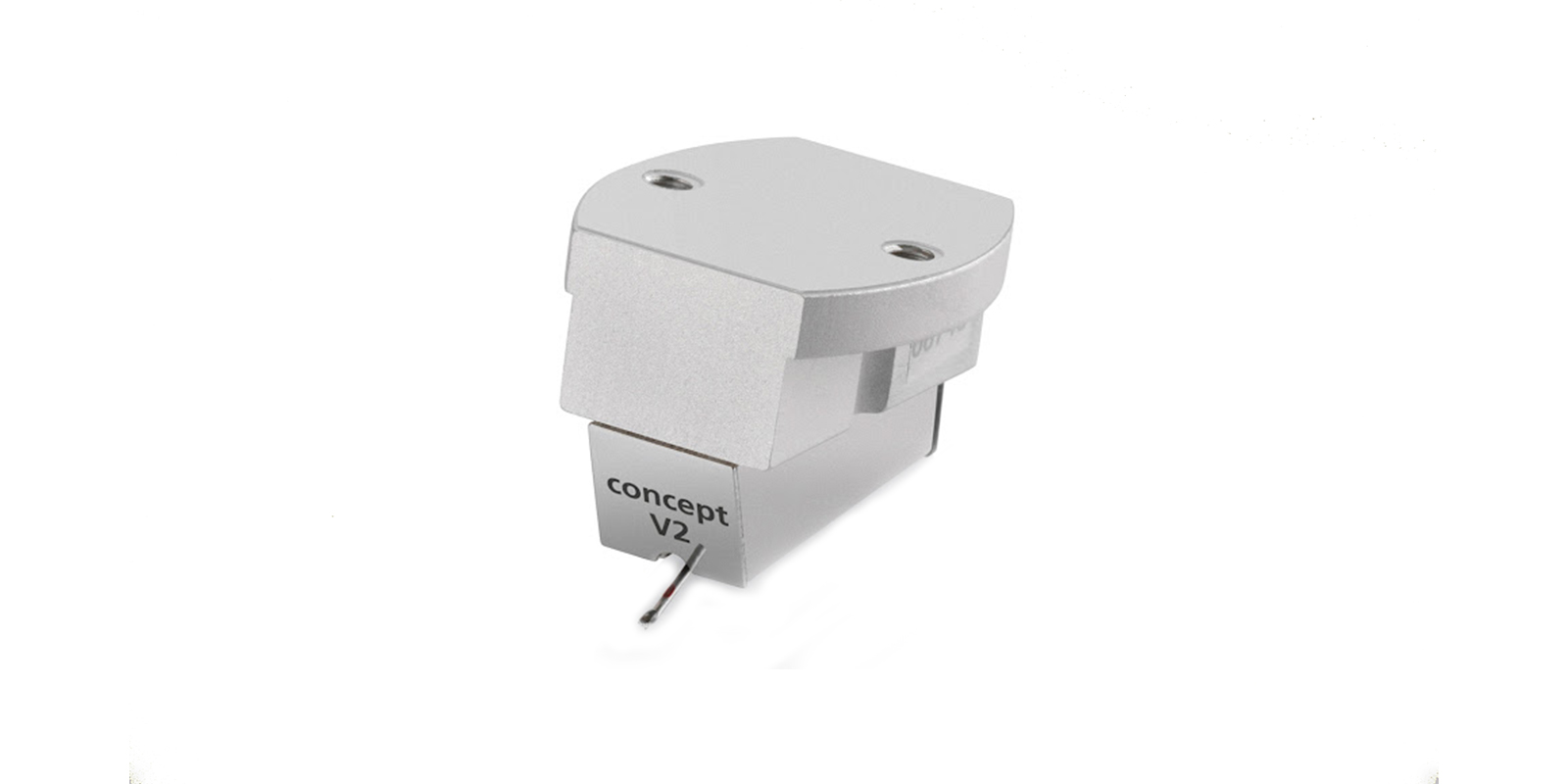 Clearaudio Concept V2 MM Phono Cartridge
Price: £200
Pros: Clear, detailed sound
Cons: Fixed cartridge system, meaning that if stylus breaks, you have to buy a new cartridge.
Verdict: With 40+ years of cartridge manufacturing experience, Clearaudio shows its experience with a clear, detailed, all-around sound with their Concept V2 moving magnet phono cartridge.
Clearaudio Concept V2 MM Phono Cartridge is a well-rounded moving magnet that boasts clear and detailed sound. This is accompanied by tight bass that knows its place, and allows both high and mid-range frequencies to shine through. The cartridge also features a lightweight aluminum body, and an elliptical stylus that allows the cartridge to have non-harsh treble in its sound profile.
---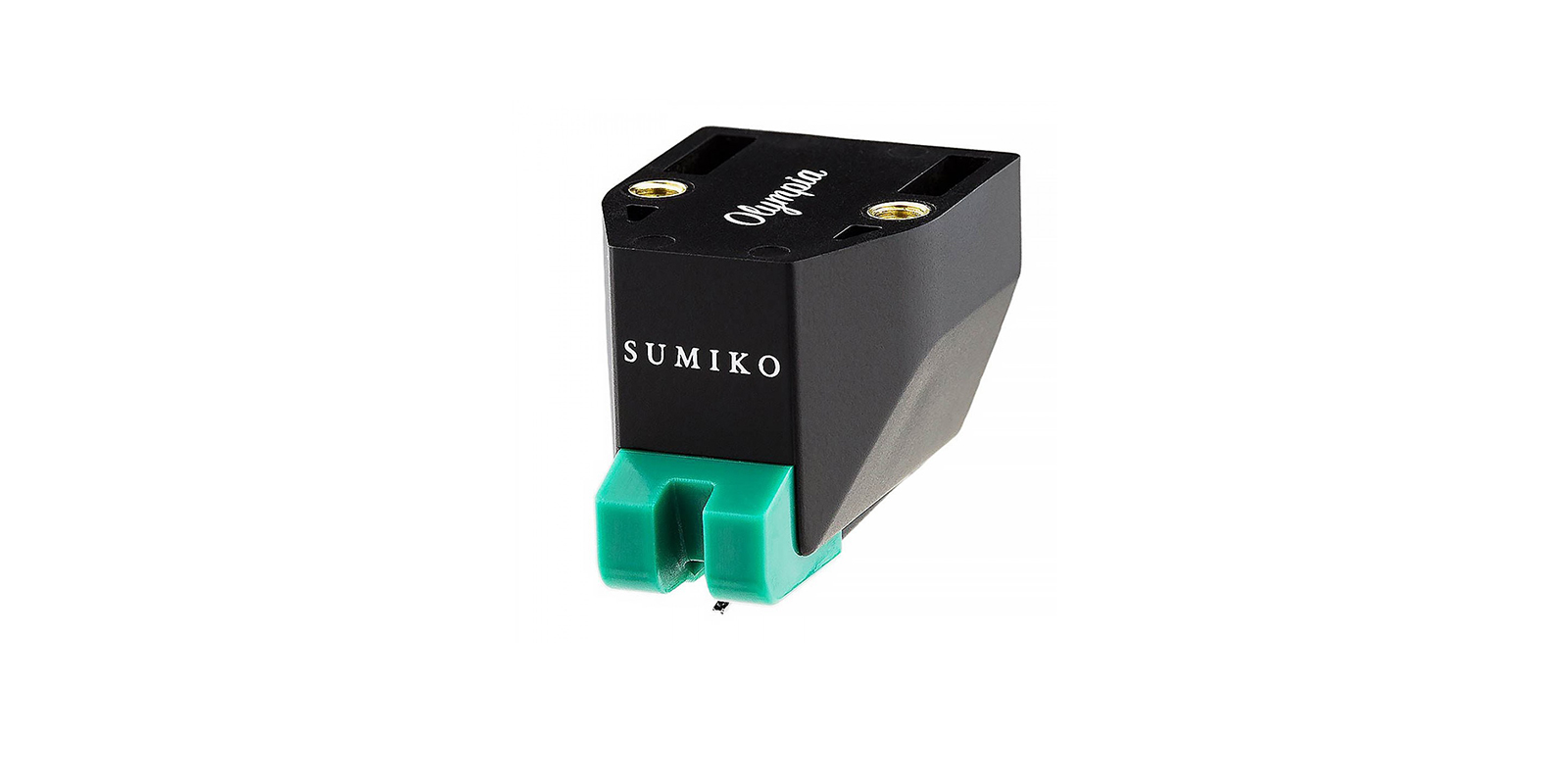 Sumiko Olympia
Price: £225
Pros: Moving Magnet, tight sound, hand-crafted in Japan
Cons: 4.0MV output
Verdict: A versatile all-rounded cartridge that will be a great step up in sound and performance from base model, packaged, and starter cartridges.
Sumiko offers a wide array of solid cartridges at affordable prices – including less expensive alternatives to the Olympia for those on a tighter budget. While the Olympia is indeed affordable, its sound is anything but cheap. A tight, and punchy profile sits at the forefront of this moving magnet cartridge's sound. When listening to your records using this cartridge, you can also expect a refined sound that limits resonance, transparent sonics, and nuances that pop. Upgrading is also made super easy thanks to the range of styli within the same line can be interchanged, so if you want to hear what Sumiko's Moonstone and Rainer cartridges sound like, all you have to do is change the stylus.
---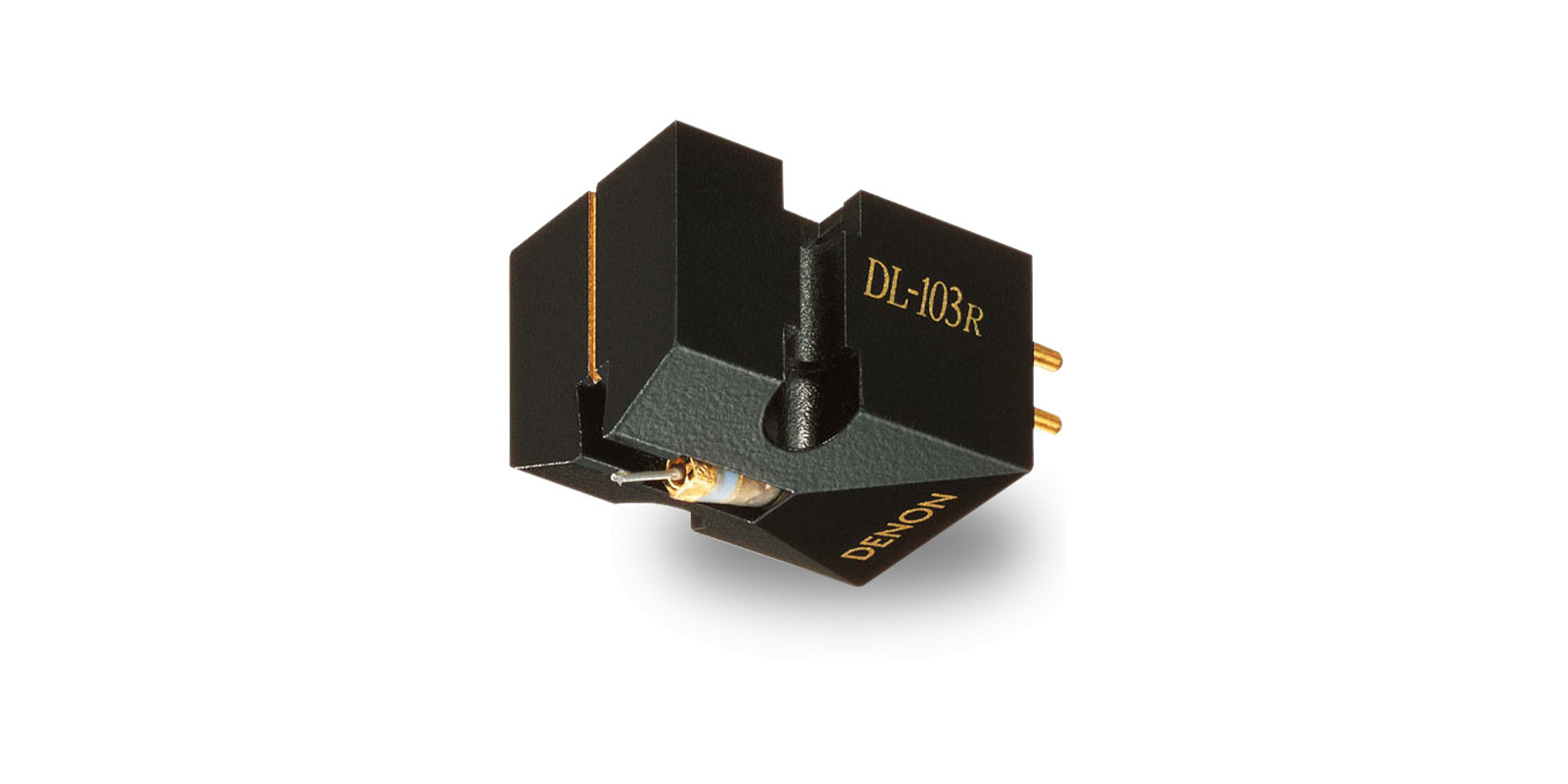 Denon DL 103 R
Price: £299
Pros: Moving Coil
Cons: Pre-amplifier with moving coil option needed
Verdict: Great quality moving coil cartridges aren't often affordable. Denon challenges this notion with the DL 103.
The original DL 103 R was used for radio broadcasting back in 1962. Denon added an 'R' to its name, and created a cartridge that takes refined technology from its past and brings the model into the present day. 6N copper coils wounded to absolute precision gives a beautifully natural detailed sound to this cartridge. For its price, this is a hard cartridge to beat, with the caveat that you need an equipped pre-amplifier that can amplify a moving coil output to use it.
---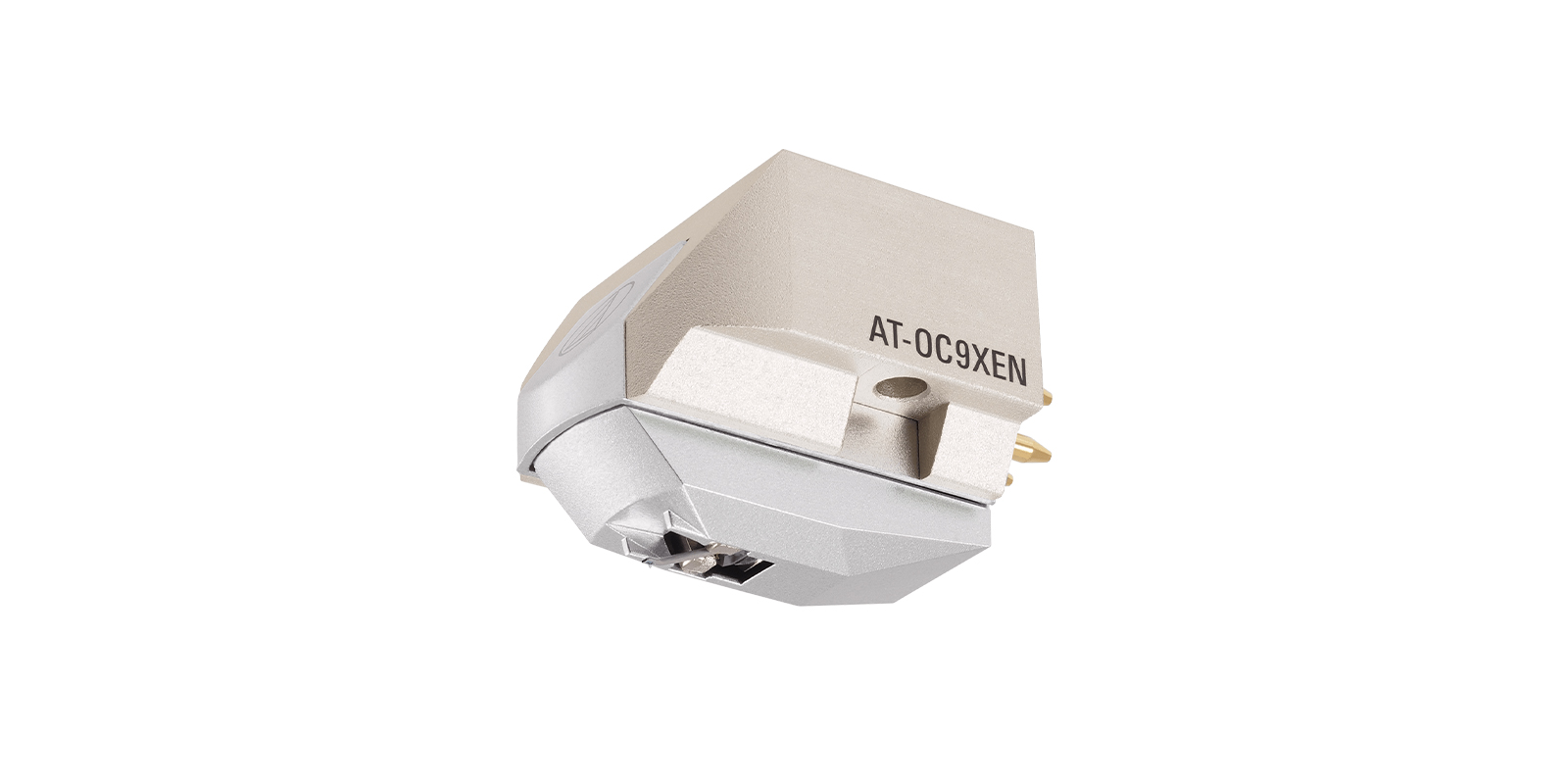 Audio-Technica AT-OCN9XEN
Price: £300
Pros: Dual moving coil, nude elliptical stylus
Cons: Pre-amplifier with moving coil option needed
Verdict: Another affordable, and great quality moving coil option – this time from Audio Technica.
As mentioned, moving coil cartridges are often on the pricier side. Audio Technica steps up to the plate with an affordable, dual moving coil cartridge that boasts a nude elliptical stylus. Special coils paired with a reversed V-shaped formation allow low pressure to be applied on the stylus, resulting in less distortion overall. It also features a lightweight aluminum body that reduces unwanted vibrations and resonance plus independent threaded coils for clear and accurate channel separation. All of these elements come together to give you the kin dof accurate sound detail that only a moving coil system can offer.