Published on
December 22, 2017
Category
Features
Skriiiiap and a pop pop pop, get these in a record shop.
Vinyl sales continued to soar this year, as pressing plants struggled to meet demand.
Though everyone from budget airlines to supermarkets got in on the record game during the past twelve months, some of our favourite music of the year didn't make it onto wax.
Aside from 2017's obvious almighty supreme banger Big Shaq's 'Man's Not Hot', which we are awaiting on flame coloured 1x-tra limited 12″, here are our favourite EPs, LPs and collections that should be released on vinyl asap.
You may have also noticed that we've changed the emphasis of our lists this year, away from the tired, arbitrary and frankly over-used 'best', to the more openly subjective 'favourite'. We believe this more accurately reflects the fact that these rundowns are essentially recommendations of what we've enjoyed most this year, as selected VF's editorial team, Gabriela Helfet and Anton Spice.
What were your favourites? Let us know in the comments below.
---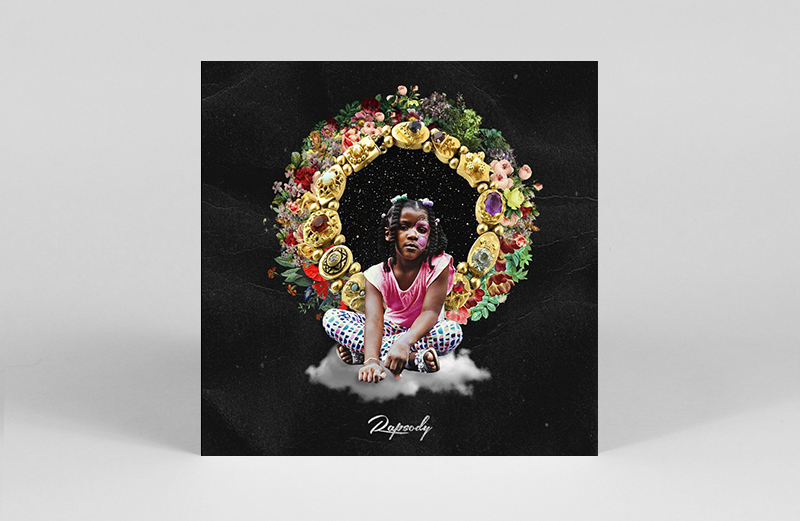 Rapsody
Laila's Wisdom
(Jamla Records / Roc Nation)
Listen here.
Kendrick may have topped 2017's albums of the year lists, but Rapsody is coming in fast for his throne. The best part is how effortless she sounds while doing it – seamlessly bringing her quick verse to a mix of old-school meets new school sounds. With echoes of Outkast, The Lox, NxWorries and Mos Def, plus guest appearances including Kendrick himself, Anderson. Paak and Busta Rhymes, Laila's Wisdom was one of our favourite albums all year. In 2018 we'll be (im)patiently waiting for its overdue vinyl release, and for what's next from hip-hop's future queen. – GH
---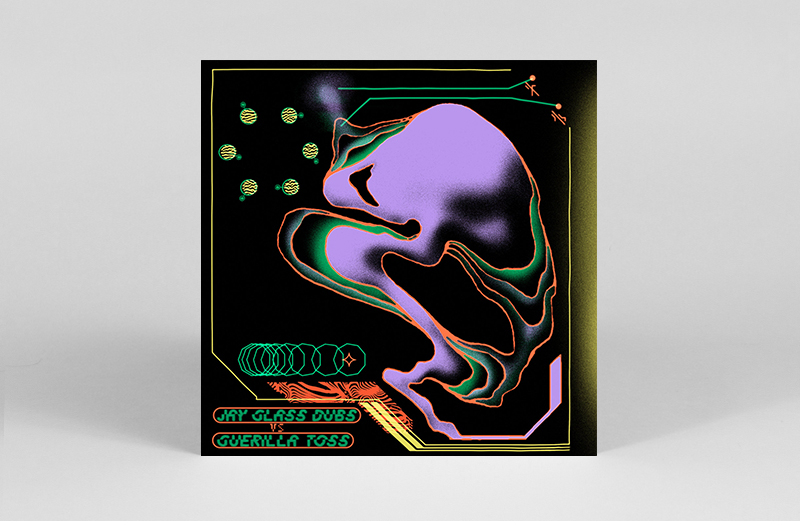 Jay Glass Dubs vs Guerilla Toss
Jay Glass Dubs vs Guerilla Toss
(Bokeh Versions vs. DFA)
Listen here.
Another super year for nascent digi-dub unit Bokeh Versions saw the label release one of our favourite reissues of 2017 in Tradition's Captain Ganja & The Space Patrol. Elsewhere though there was lots to admire too, none more so than this cassette & download release in collaboration with NYC institution DFA. Athens-based Jay Glass Dubs (whose Dubs collection was released on Ecstatic at the end of the year) steps up to string out Gorilla Toss' punk-funk-video game mania 'Skull Pop' something far more reverberant and post-apocalyptic. A killer four-track that sounds good on tape but would sound even better on vinyl. – AS
---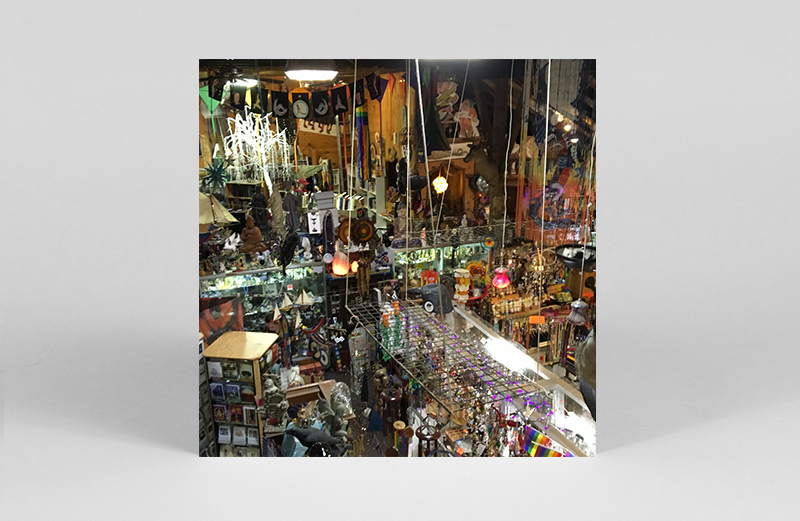 ⣎⡇ꉺლ༽இ•̛)ྀ◞ ༎ຶ ༽ৣৢ؞ৢ؞ؖ ꉺლ (Four Tet)
)✧⃛*
(*¸.·* ´¨・*・ .°。·´¨´ *´¨゜. ´¨゜. .· ・*. *¨°。. ・*。¸.·* ´.·*¨.· ・)
Listen here.
Though he wasn't shouting it from the tweet tops, Kieran Hebden had a rather busy 2017. In physical formats, Hebden released an LP and multiple singles as Four Tet – including 'Planets' one of our favourite 12″s of the year, plus the 'Question' edit that filled dance floors all summer long as KH. Meanwhile, Hebden quietly dropped digital music under three new aliases, revealed via inclusion of these mysterious tracks in his regularly updated, excellent spotify playlist. Under the binary code alias 00110100 01010100 (which translates to 4T in English) came a Rounds-esque LP called 01810, and via the wingdings-ish △▃△▓ and ⣎⡇ꉺლ༽இ•̛)ྀ◞ ༎ຶ ༽ৣৢ؞ৢ؞ؖ ꉺლ came five additional singles. All are worth peeping but ⣎⡇ꉺლ༽இ•̛)ྀ◞ ༎ຶ ༽ৣৢ؞ৢ؞ؖ ꉺლ's )✧⃛* is our favourite, filled with the kind of signature, twinkling electronics that deserve to be played well beyond the confines of a computer screen. (NB: We have tried to process these wingdings into English to no avail.) – GH
---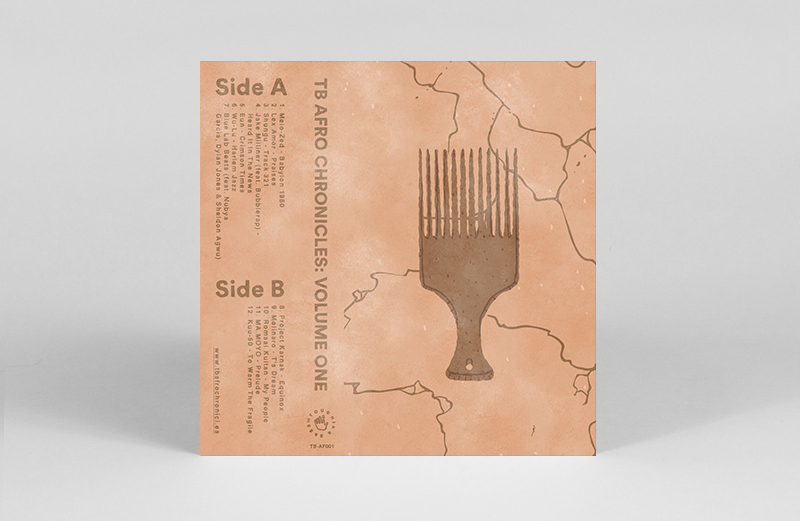 Various Artists
TB Afro Chronicles: Volume One
(Touching Bass)
Listen here.
A breakthrough year for the London collective who've pushed the conversation around black-oriented music in the underground forward with a fine series of NTS shows, talks and events. In TB Chronicles: Volume One, they have their first release proper, channeling the spirit of Sun Ra, Digable Planets and Dilla across 12 tracks of jazzy beats, spoken word and soul. Released as a cassette and download, expect the collection to further confirm Touching Bass as London's modern day Soulquarians. – AS
---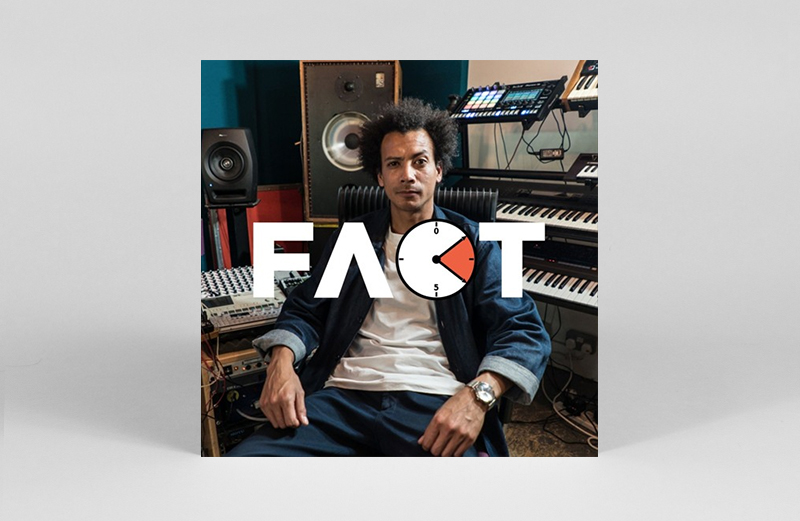 Esa
'Afro-Synth Machine' (Against The Clock)
(Not on Label)
Listen here.
So this is a bit of a different one, but here goes. Helming an episode of FACT Magazine's Against the Clock series, in which producers must make a track from scratch in just 10 minutes, Esa turned out the propulsive 'Afro Synth Machine', merging traditional instrumentation with an oddball house vibe. Proving that good music can be born out of the tightest restrictions, where quick-fire improvisation can sometimes produce greater moments of magic than laboured studio time, this was one of the best from the series in 2017 and a track we would have loved to play out. – AS
---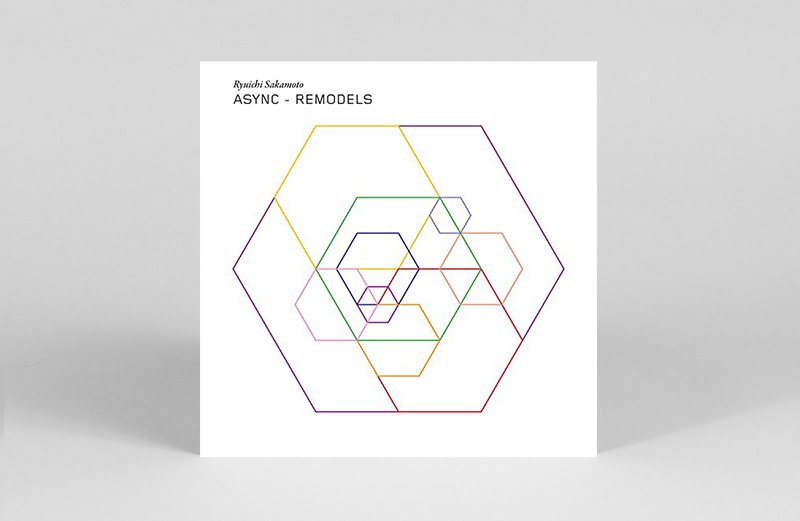 Ryuichi Sakamoto
async Remodels
(Milan)
Listen here.
Ryuichi Sakamoto's async was one of our 10 favourite albums in 2017. A stunning return to some of his most engaging work, it was accompanied by a remix LP connecting Sakamoto with some of the most exciting contemporary musicians, all of whom would doubtless cite him as an inspiration. So much so that when we contacted Milan about doing a Sakamoto tribute mix, Icelandic composer Jóhan Jóhannsson stepped up immediately to deliver a stunning tribute for VF Mix 100. Looking at the list of artists joining him on the record – Arca, Oneohtrix Point Never and Alva Noto among others – it's clear why this one should get a vinyl release, and one we're hoping for in the new year. – AS
---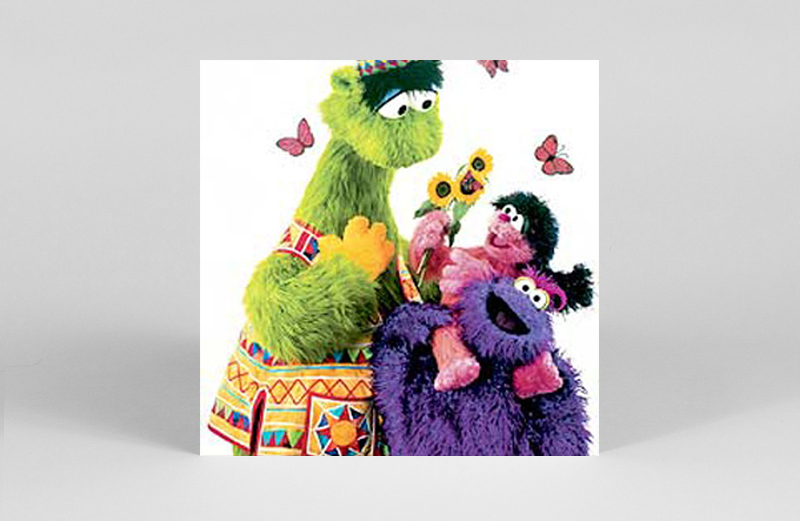 Lukas Nystrand Von Unge
Volume 2
(Self-released)
Listen here.
How Lukas Nystrand Von Unge is still so under-the-radar is a total mystery to us, given his excellent Studio Barnhus EP releases and how much sample-filled goodness the Swedish producer drops on a regular basis via his Soundcloud. There's Missy Elliot dub, there's acid, there's emotional house, hell there's even a poetic disco ode to gyros. We've selected Volume Two because it collects many of these tracks from 2017 into a playlist that could easily form an LP. "This is my audiodiary of sketches, stupid ideas, lesser hits and other silly stuff that sounds," explains Von Unge. "Have veeery little sparetime at the moment." If this is what Von Unge calls stupid ideas, lesser hits and silly stuff imagine what the good shit sounds like. – GH
---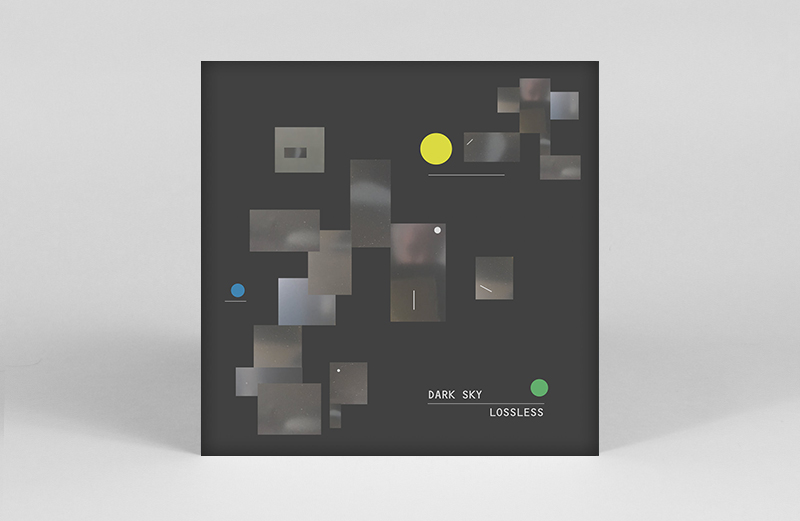 Dark Sky
Lossless
(Self-released)
Listen here.
London duo Dark Sky dropped their full-length LP Orthona in spring, and this Lossless collection was a very unexpected autumn release. After having their studio broken into and all of their equipment stolen, Dark Sky released this album of unheard tracks salvaged from the back catalogue for free, as a thank you to everyone who supported them following the break-in. Less polished than Orthona but all the better for it, many of these 12 tracks harken back to the duo's soulful, early 12″s on Mister Saturday Night. Out of an awful situation comes an album that we'd love to buy on vinyl. – GH
---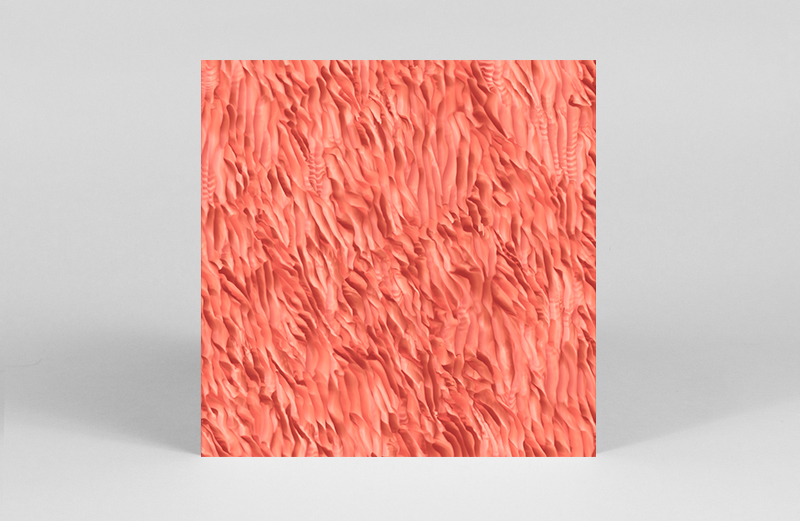 Yialmelic Frequencies
Zjumk
(Leaving Records)
Listen here.
Produced by Starseed Diva Dompé for her monthly guided-meditation Yialmelic Transmissions show, this hypnotic album was the first release in a digital series she launched this year. Its self-described "alien-ambient" music is exactly the kind of soothing, audio zen that lends itself to being played on a turntable in leisurely, kaleidoscopic sound. Namast-heyyyyyyyy we'd like this as a 12″ please. – GH
---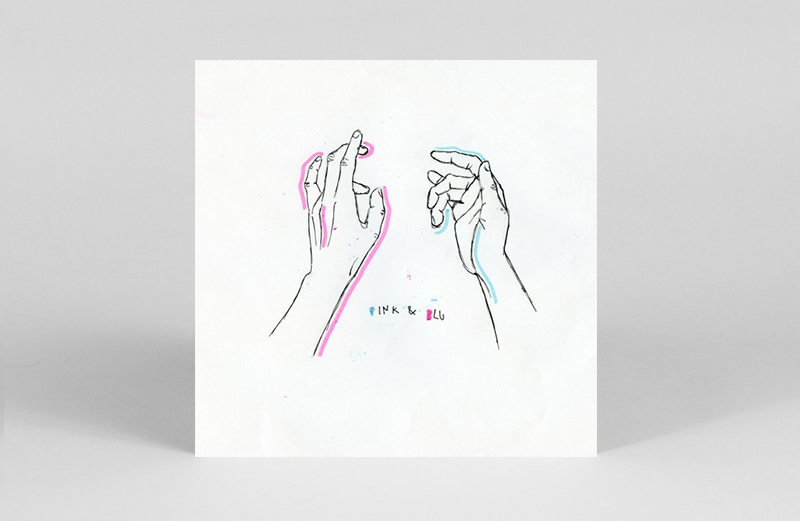 NARX
Pink & Blu EP
(Self-released)
Listen here.
London DJ turned producer NARX came onto our radar via his regular NTS spot – its sharp rnb mixed with future garage and bass to fuel some seriously questionable, weekday chair boogie. A quick peruse of his previous shows soon lead us to NARX's production work, and this Pink & Blu EP. Featuring guest vocals from NAO, the result is equal parts Jai Paul meets early SBTRKT – the kind of sultry jams you want to hear on loop when the dance floor lights turn down low. – GH
---
See the rest of our 2017 review:
Our 50 favourite albums of 2017
Our 20 favourite 12″s of 2017
Our 10 favourite 7″s of 2017
Our 12 favourite reissue singles of 2017
Our 30 favourite reissues of 2017
Our 12 favourite soundtracks of 2017
Our 12 favourite record sleeves of 2017