Published on
July 11, 2018
Category
Features
Ashley Kahn on the story behind John Coltrane's "lost" 1963 album, and the context into which it has emerged.
"If you look at the headlines today, there's a hell of a big reason for it to be back on the rise," says Ashley Kahn, musing on the return of so-called spiritual jazz. It's the eve of the release of John Coltrane's "lost" album Both Directions At Once, and a few days since Kamasi Washington unleashed Heaven & Earth when we speak, and two stars from very different generations and contexts have aligned.
For Kahn, the music writer and Coltrane scholar who has written the liner notes for the release and was among the first to hear it, Both Directions At Once captures a quartet at the height of its creative powers. Alongside McCoy Tyner, Jimmy Garrison and Elvin Jones, Coltrane assumes the role of "a seasoned pastor", able to go into the studio with little more than "a wisp of a melody and create a symphony of tension and release like it was a Sunday morning in church."
"He [Coltrane] knew exactly how to make each track fit into a ten minute window, how to make it build, where the drama needed to be, and how to bring it home with that message that would have all the parishioners almost jumping out of the seats at some point going "Hallelujah!""
The devotional frenzy, the spiritual release, the social commentary inherent in the radical simplicity of each note, played with fervour and heart, blowing for freedom and taking everyone along with him, Coltrane imbued his sound with an urgency that transcended jazz. The same could be said of Kamasi Washington, who has built his sound on the foundations laid by John Coltrane and his quartet. When Kahn says Coltrane "brought the energy of the church into the jazz club," he could just as well be referring to Kamasi.
Of course, these are very different musicians, operating in very different contexts, brought into focus together in 2018 by virtue of forces beyond their influence. Both however appear meticulous about the way their music was (or is) presented.
Coltrane liked to come across as modest. In a famous 1961 interview with jazz writer Ralph Gleason, he appears almost frustratingly so, unsure of his place beside the like Miles Davis and Horace Silver, and unable to quite articulate where he's going next.
Kahn seems unimpressed: "Coltrane had enough of a sense of his worth and value… he had had a huge, out-of-the-blue-sky hit with 'My Favourite Things'. He talks about how he's trying to find another tune, another hit – and sure enough, how many different three-quarter time soprano pieces does he do? He does one on this session."
On 6th March, 1963, Coltrane and his band go into the studio and lay down 14 tracks. They'd just come off a two week stint at NYC jazz club Birdland, and, to all intents and purposes were ready to record an album. "I didn't hang out in the club between sets, but I'd be back stage and I heard Coltrane playing 'Vilia', again and again and again," Wayne Shorter told Kahn of that second week, where he played opposite Coltrane with Art Blakey & The Jazz Messengers. The suspicion is that they were working out material for the session.
The official reels from #BothDirectionsAtOnce: The Lost Album.
Listen/download here: https://t.co/DkM0UTyM5H pic.twitter.com/Fz7PwK95C9

— John Coltrane (@JohnColtrane) July 2, 2018
Fast forward fifty-five years and Kahn is listening to the tapes with John Coltrane's son Ravi Coltrane and a few others. The reels had been discovered in the possession of Syeeda (who now goes by the name Antonia), the daughter of Coltrane and Naima, and namesake of the famous 'Syeeda's Song Flute' track on Giant Steps, and have finally been readied for release.
"We sat down, five of us, and as we were listening to it, the engineer was counting up the duration of the final take of each of the tunes," tells Kahn of the first moment he heard the tracks. "And this is someone who knows about time configurations, and what a perfect duration would be for an A-side or B-side of an LP back in 1963. And he goes, "You know what, this was definitely a session where they were trying to create an album", because in the end, when he added up the time of all the final takes, it perfectly matched the time limit of an LP for a high-fidelity play-back. The A-side and the B-side were perfectly timed too, so you wouldn't have had to fade out any track, you could put the whole track on."
Kahn continues: "There was minimal studio talk that was recorded. When the tape was turned on they were pretty much ready to perform and that's what they did. If you go to the session masters and hear one take after another, there's a sense of determination, they're trying to hit it. They're not just blowing, they're making it happen in a way that suggests they want to create finished product."
Here were a set of sermons, perfectly crafted for the form on which they would be delivered, honed in a live context and captured – like "lightning in a bottle" – on a set of tape reels that were never released.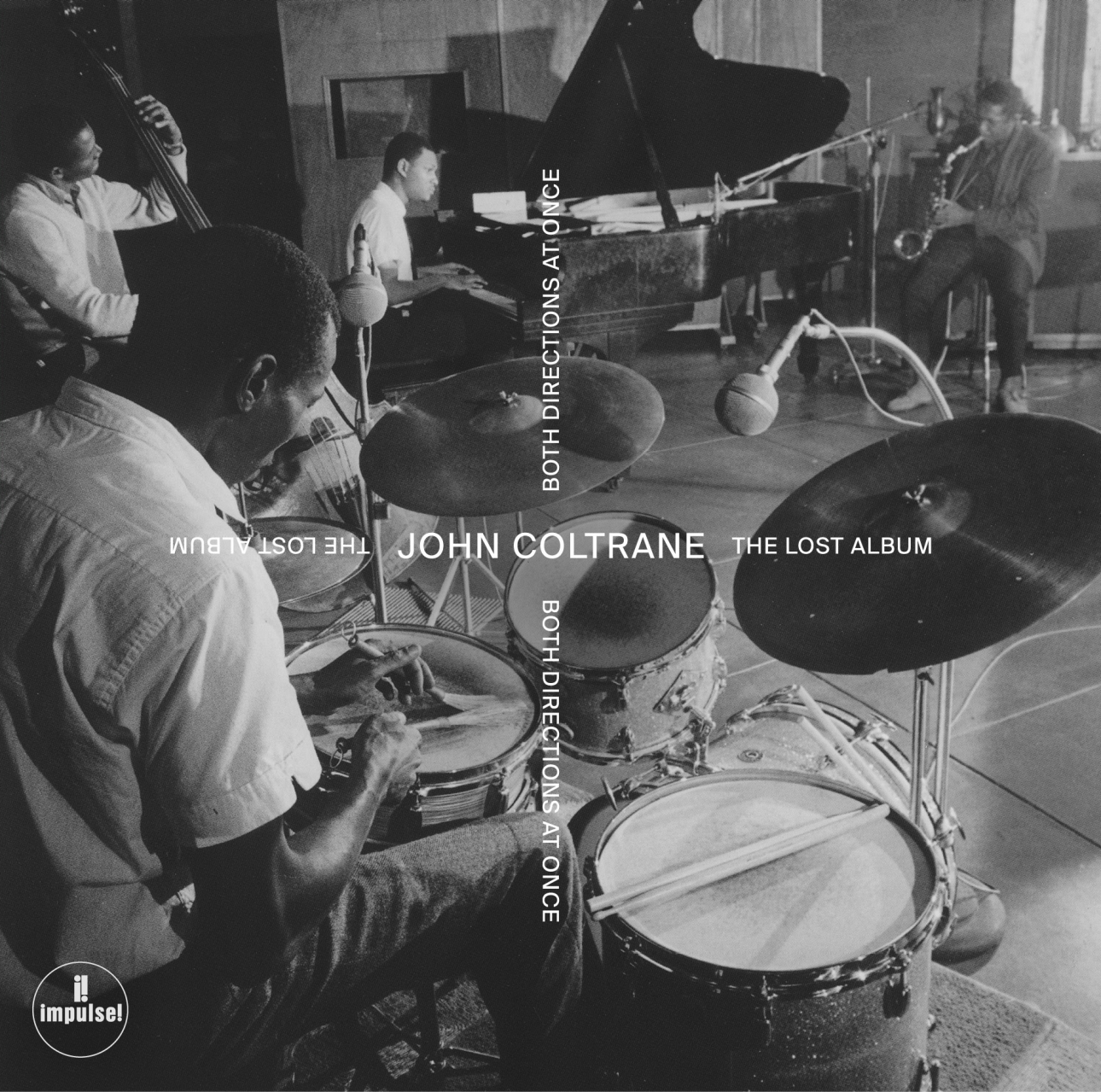 "Coltrane was very sensitive to the idea that, as his music changed, and as his music was released into the marketplace, there was this incredible delay," says Kahn. Albums Coltrane had cut with Prestige and Atlantic were still being released four or more years after they had been recorded. My Favourite Things released in tandem with Lush Life in March 1961 – two albums worlds apart in Coltrane's musical trajectory.
"It irked him to no end that people would get confused and think, "Oh, this is the latest Coltrane album,"" says Kahn, suggesting this goes some way to explaining what may have happened to Both Directions And Once. "The assumption is that he felt his music had moved on before this album came out, and he went up to Bob Thiele, his producer at Impulse!, and said "could you rather put this out, rather than this, it's more indicative of where I am." The four versions of 'Impressions' – at that point still referred to on the tapes in Coltrane's own hand-writing as the tune which inspired it 'So What' – didn't appear until later that year as a live Village Vanguard take on the LP Impressions.
For his second major release, Kamasi Washington's Heaven & Earth sprawls across four 12" records, containing over two and a half hours of music, and is accompanied by a secret additional EP, which adds another forty minutes to the playing time – alone closer to the length which Coltrane would have envisaged for his 1963 album.
Unlike Both Directions At Once, shelved for missing the moment, Heaven & Earth is decidedly totemic, an opus delivered in a form that demands, and to some extent precedes, its historical impact. Not so much a line in the sand, it's built like a pyramid in the desert (note that Sonny Rollins called this Coltrane discovery "a new room in the Great Pyramid" in the album's press release) – an album not made to fit neatly onto two sides of vinyl, but to soundtrack an afternoon of continuous streaming – gushing forth a generation's worth of social, racial and spiritual shortfall in America.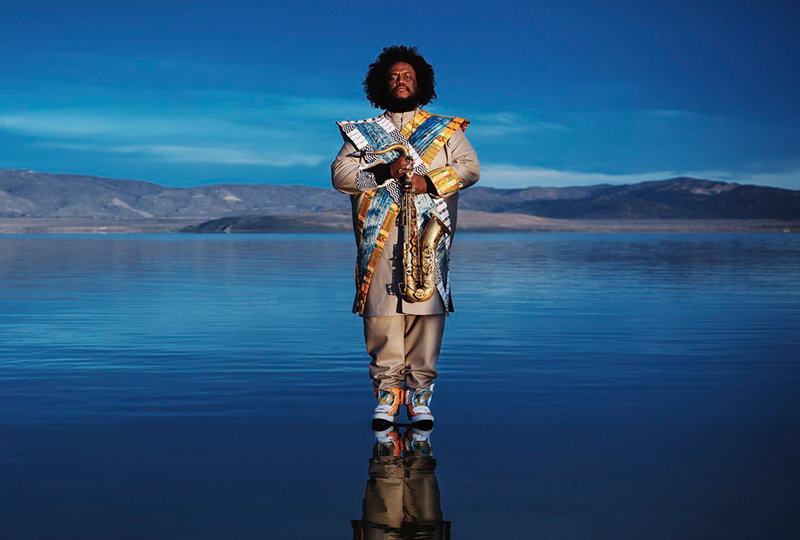 But like the title ultimately given to Coltrane's "lost" album, there's a sense of a relationship here that goes both ways. Whereas Kamasi has forged his own sound on a history left by Coltrane and his acolytes Archie Shepp, Albert Ayler and Pharoah Sanders (Kahn calls Kamasi "the right player at the right time"), so perhaps we wouldn't necessarily have been treated to Both Directions At Once, had Washington not thrust this music back into the limelight.
"I think it all feeds off the same spirits and energy," says Kahn. "There have been times when John Coltrane releases came and went. This very deservedly and very fortunately is getting a lot more attention."
Why does Kahn think it's happened now? "This spiritual-orientated stuff has always been a pocket, a part of the trick bag of saxophone jazz," he answers. "We need this kind of connectivity. The spiritual message of this music is very different from cool jazz or the hyper-frenetic feeling of be-bop. This is a very different kind of sound and message that connects to a very specific time in the late '60s, and a kind of political and social sensibility."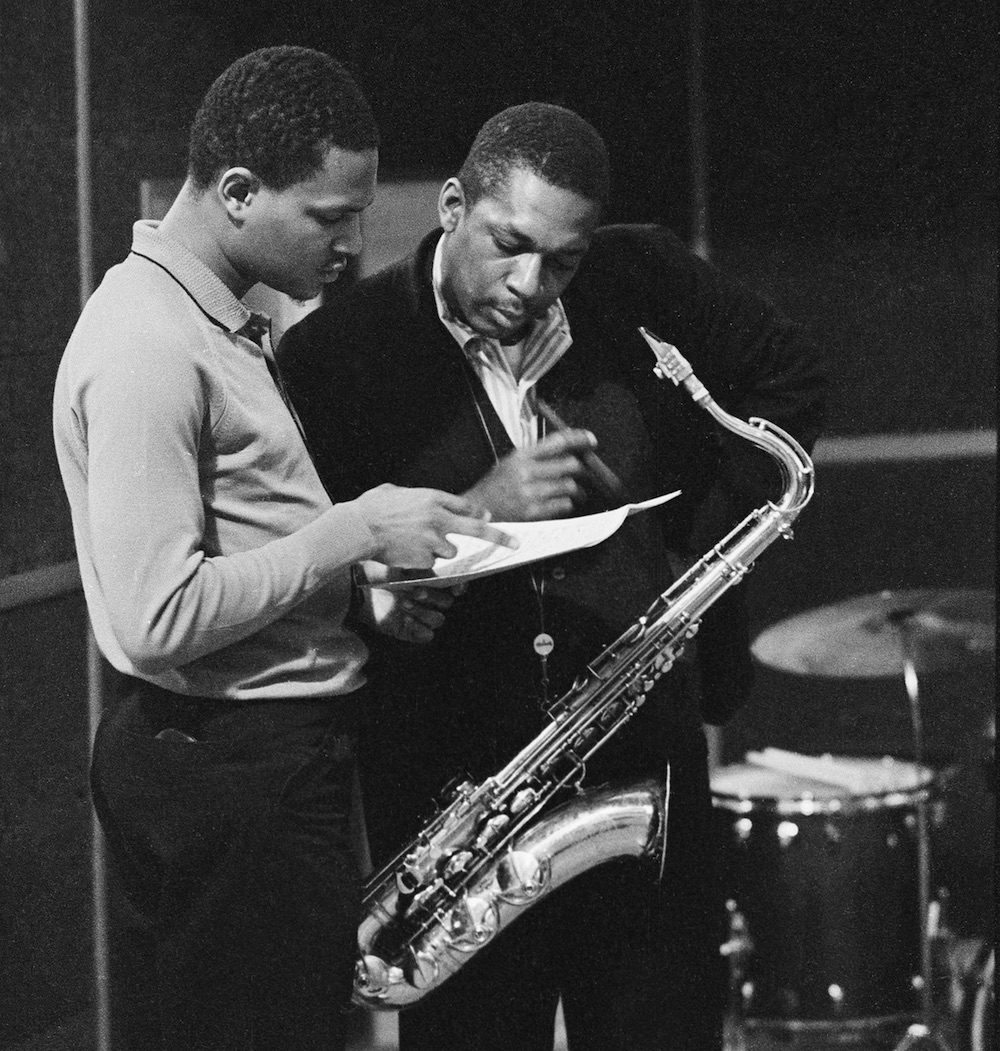 Photo: Joe Alper / Joe Alper Photo Collection
Kamasi's journey still in motion, but where does Both Directions At Once fit in the evolution and development of Coltrane's sound? "He's definitely one step away from going down the spiritual path, with much more internal, meditative material, that utilises a more modal approach, with an almost overly simple, yet very deep approach to melody. Some of the melodies that he plays around with in '64 and '65 have an almost nursery school-like simplicity to them, yet the depth of feeling that he's able to get out of them is what he's going for."
"At the same time, you can still hear the sheets of sound, you can hear that be-bop sensibility as well. Famously he told Wayne Shorter, "I want to start in the middle of the sentence and then go both directions at once." It's one foot in the past, one foot in the future."
In that sense, few musicians have done as much as Kamasi in tearing down arcane definitions of high and low culture, colliding jazz influences with Kendrick Lamar collaborations and Street Fighter references.
"To call [Both Directions At Once] pivotal, which you might be tempted to do, is redundant, because almost every stop along the path for Coltrane was pivotal," says Kahn. It remains to be seen which direction Kamasi will take next.
Main image: Jim Marshall Photography