Published on
August 7, 2013
Category
Vinyl Factory Events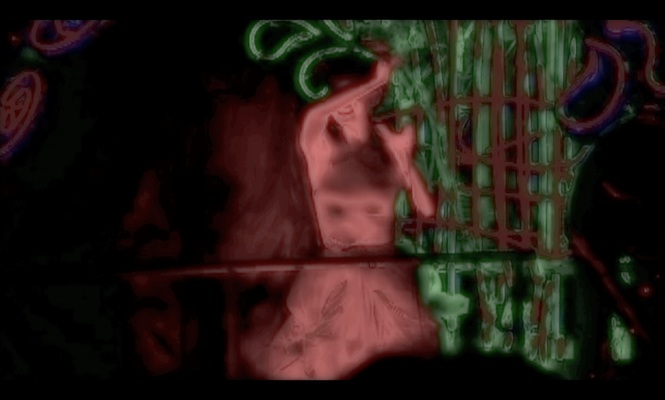 "David Lynch of the dancefloor" brings his brooding electronic debut into the club.
Following the premier at this year's Sonar Festival, Dinos Chapman will bring his audio/visual Luftbobler spectacle to London's Fabric on 17th October. Released earlier this year by The Vinyl Factory, Luftbobler is the debut album from British artist, producer and Chapman Brother and has drawn comparison to Aphex Twin, Throbbing Gristle and Autechre.
Headlining the event which is set to include contributions from Pulp's Jarvis Cocker and Steve Mackey, Trevor Jackson (who follows Actress in remixing Luftbobler's title track for a forthcoming 12″), Phonica Records and more, Dinos Chapman will be showcasing the series of short films created specifically for this performance across a triptych of screens, blending the ominous claustrophobia of his music with the black humour and abstraction of the images.
Chapman will then take the Luftbobler show to Bring To Light in Birmingham on 25 October, Club To Club in Turin on 7 November and Nemo in Paris on 16 November, before performing at one of the last ATP holiday camps in Camber Sands between 22 and 24 November.
Info:
Thursday 17 October
Fabric, London (Room 1 & VIP)
7-12midnight
Tickets: £10.00
You can order tickets here, and watch Chapman performing the show at Sonar stream the full set below: