Published on
March 11, 2016
Category
Vinyl Factory Events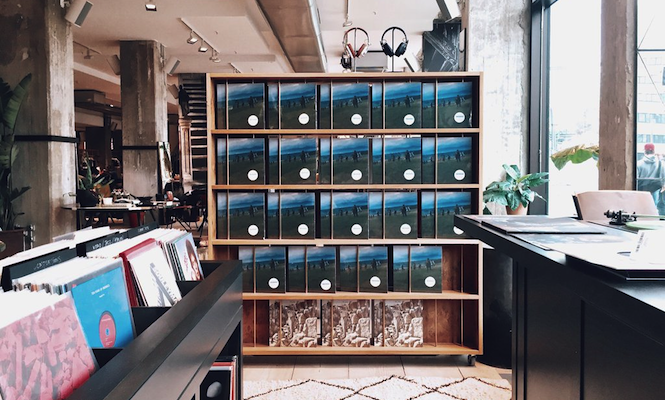 Ragnar joined by múm's Kristin Anna for Volksbuhne show.
Ragnar Kjantasson will celebrate the launch of his new album The Visitors and label Bel-Air Glamour Records with a takeover at Berlin's The Store and a special one-off show at the city's iconic Volksbuhne venue on Sunday 13th March.
The counter-part to Kjartansson's globally acclaimed video installation premiered in London at Brewer Street Car Park in 2015, The Visitors will be released on Kjartansson's own Bel-Air Glamour records in collaboration with The Vinyl Factory; a spell-binding soundtrack housed in a stunning handmade five-panel duplexed sleeve that mirrors the multi-screen installation.
Officially introducing Bel-Air Glamour to the world, the event at Volksbuhne will see Kjanrtansson joined by múm vocalist Kristin Anna, who last year released her solo project HOWL through the label.
The typically eclectic line-up will also see Kjartansson read poems by Halldór Laxness Halldorsson, the son of Icelandic nobel prize winner Halldór Laxness and hear the music of great Icelandic rock star Kjartan Sveinsson reinterpreted by Norwegian singer Tora Augestad and a string quartet.
Check out the event here for more details and order a copy of The Visitors here.