Published on
March 14, 2016
Category
News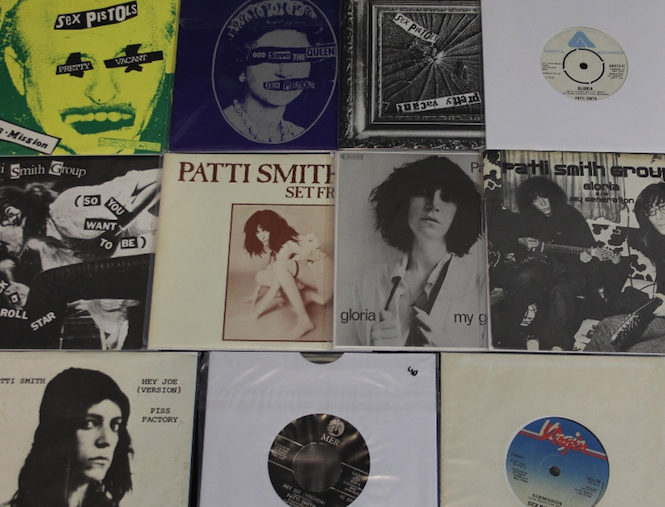 Rarities and collectables go on sale in 170-lot sale.
A huge collection of rare and collectible punk records will go up for sale this week as Omega auctions open up the vaults for a clear out.
The world wide collection of 170 separate lots is split between single items and specially curated 'packs', where you can expect to find whole scenes bundled together (Patti Smith & Sex Pistols lot anyone?), or extensive band catalogues. What better way to prime your collection with ten Ramones 7″s or West Coast 7″s from Dead Kennedys, Flesh Eaters and The Weirdos in one go?
As well as rare records from well trodden outfits like Wire, Damned, Scritti Polliti and The Birthday Party, there's also a whole load of fire from local scenes to get your teeth into, like Vancouver pioneers The Dishrags, cuts from Australian outfit Lipstick Killers and The Jermz from the UK, Guilty Razors' I Don't Wanna be a Rich' from France, and a whole heap of vinyl from underground scenes across the States. [via Record Collector]
The auction will take place on Tue 15 March at 12.00pm. Click here for more details.