Published on
July 25, 2013
Category
Vinyl Factory Events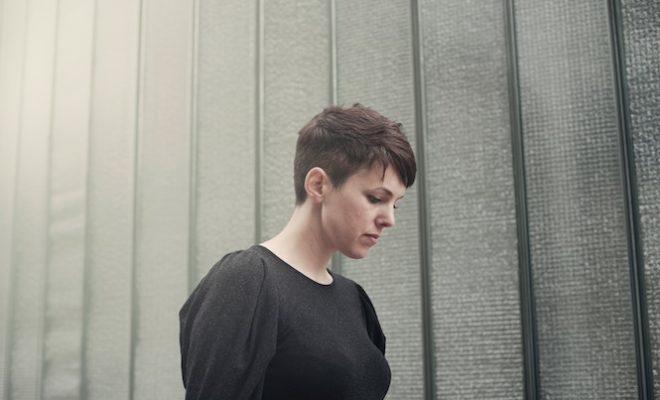 Electronic composer follows up her second EP with a headline show at Tipsy in Dalston.
Having honed her sound performing alongside the likes of James Blake and These New Puritans, Anna Meredith will take to the stage alone for a headline show at Dalston's Tipsy Bar on August 28th, raising the curtain on her new EP "Jet Black Raider", which will be released on 19th August on Moshi Moshi and as limited edition vinyl with The Vinyl Factory.
Meredith has also been invited by Steve Lamacq to play the BBC 6Music Proms on August 12th, where she will join Laura Marling, Cerys Matthews and The Stranglers on the bill at London's Royal Albert Hall.
Having garnered critical praise in a previous life as a contemporary classical composer (regarded by the Daily Telegraph as "one of Britain's leading young composers") Meredith has begun collecting plaudits as a major new talent in electronic music, championed by Pitchfork in the wake of her debut EP "Black Prince Fury" and its maximalist curtain raiser "Nautilus".
Picking up where those surging trumpets left off, "Jet Black Raider" is Meredith's most fully realised set of electronic soundscapes yet, led by the rolling synths of "Orlok", which ebbs and flows between roaring vamps and delicate phrasing with the utmost control.
"Jet Black Raider" exhibits the meticulously off-kilter instrumentation that have led Pitchfork to describe the record as "an epically ominous fantasia" – a four-track suite and cinematic wall of sound that owes as much to the minimalism of Steve Reich as the freeform psychedelia of Flying Lotus.
Click here for tickets to the show at Tipsy and here for more info about the BBC 6Music Proms.
Limited to 500 copies, the 180gram 12″ single is available for pre-order from The Vinyl Factory shop ahead of its official release on 19th August 2013.
Watch "Orlok" below: