Published on
July 25, 2013
Category
News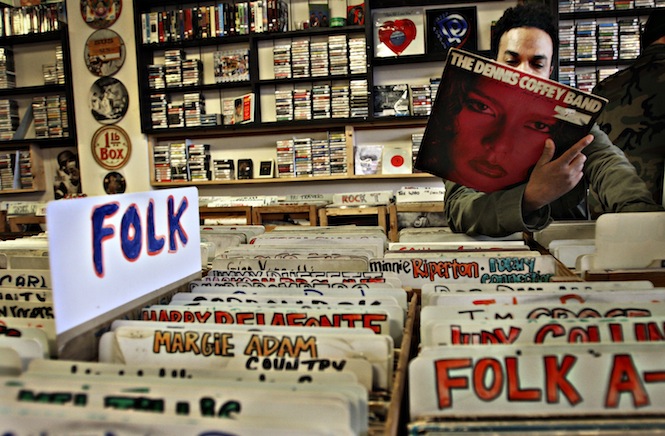 More stats from the frontline.
Following news earlier this week that vinyl sales were up a whopping 33.5% across the board in the first half of 2013, a new report published today by the Entertainment Retailers Association asserts that over half of these vinyl sales were made in independent record stores.
Boosted by Record Store Day, that saw sales increases of close to 60% in the UK, indie record shops have also posted a 44% hike in album sales, prompting chairman of the ERA Paul Quirk to comment that "these first-half sales figures reveal a stunning result for indie record shops. Although the odds are stacked against them, indies have fought back. With Record Store Day they have created the first major new UK sales promotion for music in 20 years and as consumers re-waken to the joys of analogue, they have driven the growth of vinyl sales."
Tempered, as ever, by a glance at the bigger picture, independent shops still account for just 3.2% of album sales, although the swing towards vinyl does now mean that one in seven LPs sold through independent retailers come in the form of 12″ slabs of wax, compared with the market average of one in 250.
Quirk went on to say: "Although only a tiny part of the music market overall, indie stores are driving some of the most exciting new initiatives in music, as well as continuing to support and help break new talent." [via Official Charts Company]
Watch the official Record Store Day 2013 film below:
Photo by Suzanne Tennant.