Published on
October 23, 2019
Category
Features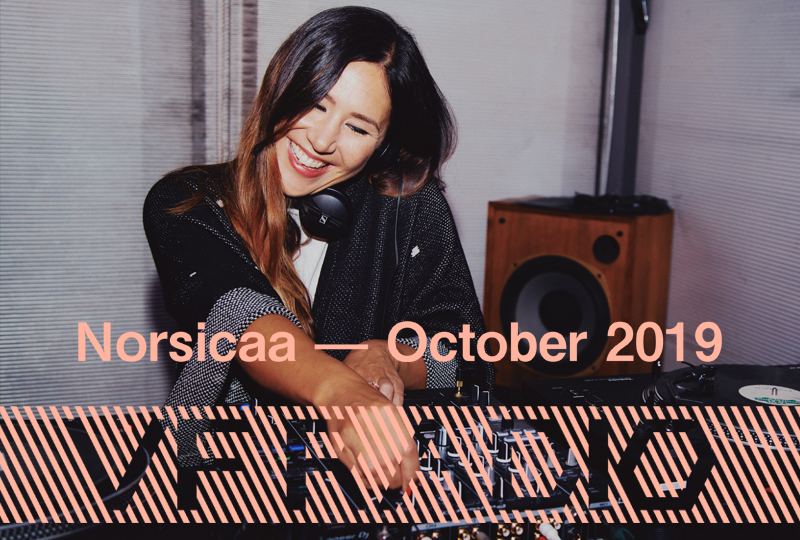 Soundway's Alice Whittington lays down two hours of soca disco, synth boogie and punk electronics from DRC.
The Vinyl Factory Radio is a new audio platform on VF, dedicated to sharing and discovering records from across the world through mixes, interviews and podcasts.
Initially launched within Chicago artist Theaster Gates' Black Image Corporation exhibition at 180 The Strand, this programming explores cross-cultural, artistic collaborations between the Chicago and the music scene in London.
As label manager for Soundway Records, Alice Whittington aka Norsicaa has built a record collection that goes beyond the continent-spanning reach of the label.
Overseeing compilations of fiery soca and unsung Brazilian synth-pop in recent years, alongside debuts from the likes of Mauskovic Dance Band, Whittington's irrepressible energy has seen the label grow from strength to strength, joining the dots between new music and reissues from around the world.
As a DJ, Norsicaa holds down shows on Soho Radio and Foundation FM, her sets effortlessly weaving between psychedelic cumbia and percussive house. It's a combination on full display for her inaugural outing on VF Radio, as she mixes records picked up on a recent trip to Mexico, with reggae, synth boogie and syncopated electronic jams.
This is Norsicaa.
Tracklist:
1. Los Invasores – El Raton [Onda Nueva Records]
2. The Falling Stones – Don't Hang Me High [Suriname Records]
3. Gregory Isaacs – Rock Dis Ya Reggae Beat [Taxi]
4. Wolf Müller Meets The Nile Project – Mabomba Dance [Nouvelle Ambiance]
5. Kokoko! – Kitoko [Transgressive]
6. IKOQWE – (Unreleased)
7. Merchant – Ah Coming Too [Straker's Records]
8. Peter Britto – I Want Your Love [Hometown Music]
9. Batucada – Ensaio de Ritmo No 1 / Apresentacao de Bateria [RCA Camden]
10. Grupo Palma Africa – Matilda [Tropical]
11. Los Mirlos – Cumbia Thriller [CBS]
12. Oluko Imo – Praise Jah [Stellar]
13. Pascal Latour – Lague Moin (Esa Edit) [Soundway]
14. ??? (Unreleased)
15. Red Axes – Phu Quoc [!K7 Records]
16. Tapan meets generation Taragalte – Aha Yazine Kaymaltou [Soundway]
17. N-Gynn – Berka Beat [Hamam House]
18. Red Axes – Addis [!K7 Records]
19. Clymax – Musicland [LPS]
20. Kassiry – N'ne Manika [Vogue]
21. Rebles – Taboo (Club Mix) [Soundway]
22. Les Flambeaux – Panoroia [Mushroom]
23. Little Francisco Greaves – Moving Grooving [Segraves Records]
24. Los Papines – Sabor A Conga [Egrem]