Published on
January 22, 2020
Category
Features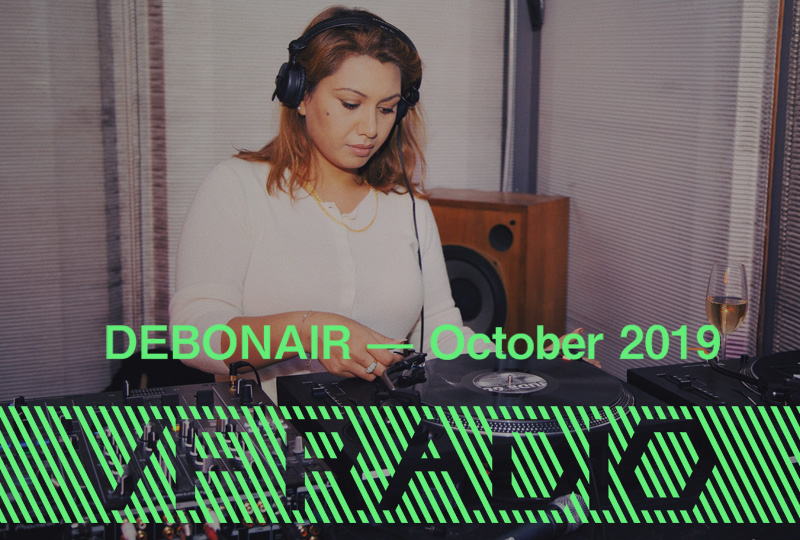 From dub and post-punk, to warped acid electronics.
The Vinyl Factory Radio is a new audio platform on VF, dedicated to sharing and discovering records from around the world through mixes, interviews and podcasts.
Initially launched within Chicago artist Theaster Gates' Black Image Corporation exhibition at 180 The Strand, this programming explores cross-cultural, artistic collaborations between the Chicago and the music scene in London.
London DJ and radio host, DEBONAIR has been a fixture in the city's scene for over a decade, helming a long standing NTS show as well as previously standing as a programming director on the station, whilst playing sets around the world.
The magic of DEBONAIR is how seamlessly she weaves records you may not expect to hear in a club to electric effect.
For her debut on VF Radio, she dug into her collection to unearth dub, post punk, warped acid electronics, rnb and more.
This is DEBONAIR.
Tracklist:
I:Cube – HNT [Les Edits Du Golem]
Antonym – Cinnamon Air [Downwards]
Deekay Jones – New York New York [Shaddock Records]
C Cat Trance – Rattling Ghosts [Ink Records]
Chris + Cosey – Exotika [Nettwerk]
Maoupa Mazzocchetti -Tombolo [Editions Gravats]
In-dex – Give me a sign (R&B mix) [Exit Records]
Ken Lewis – Cosmic Cars [Scorpio]
Rezzett – Yayla [The Trilogy Tapes]
101 – Move Your Body [Speed]
Suburban Lawns – Janitor [Suburban Industrial]
Mag and the Suspects – Erection [London Records]
Frequency X – Hearing things (Radio edit) [Popular Records]
Rude 66 – Out in Style [Bunker records]