Published on
October 30, 2019
Category
Features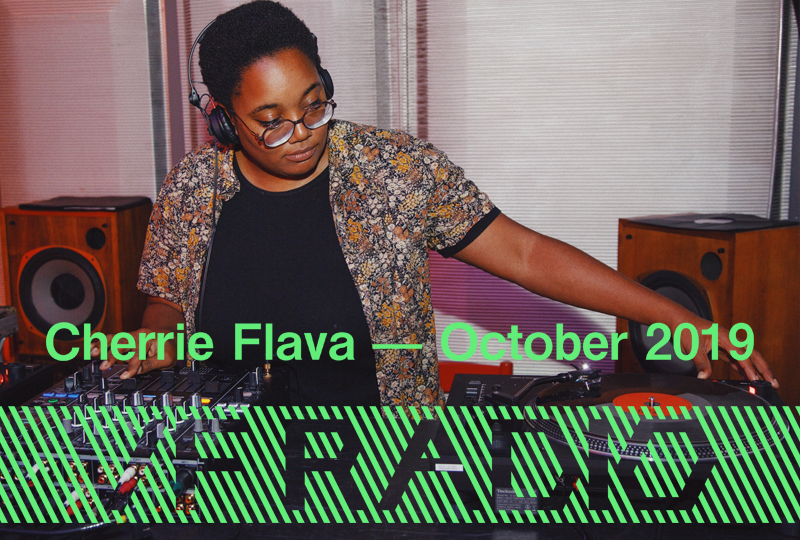 From downtown post-punk to jazz samba and Italian soundtracks.
The Vinyl Factory Radio is a new audio platform on VF, dedicated to sharing and discovering records from around the world through mixes, interviews and podcasts.
Initially launched within Chicago artist Theaster Gates' Black Image Corporation exhibition at 180 The Strand, this programming explores cross-cultural, artistic collaborations between the Chicago and the music scene in London.
DJ and label manager Nicole McKenzie aka Cherrie Flava has been an ever present influence on The Vinyl Factory, first in her role as manager of Soho record shop Sounds Of The Universe, which alongside neighbouring Phonica Records, regularly provided us with new release tip-offs and recommendations.
Since then, she has gone on to launch her own label MIC Records – or Music Inspires Change. With a similarly open-minded approach to genre, the label has reissued lost tapes from Brit-funk legend Mike Collins alongside new music from Lord Tusk, LAPS and Kolida Babo.
DJing as Cherrie Flava, she holds down a show on NTS, and like her show for The Vinyl Factory Radio, happily traverses post-punk, samba, funk, and disco in her sets.
This is Cherrie Flava.
Tracklist:
1. Food Of The Gods – Boy From Brazil [Whatever We Want Records]
2. Liquid Liquid – Scraper [99 Records]
3. Yana Purim – Bebe [Sonet]
4. Brenda Russell – Way Back When [A+M records]
5. Jane In Palma – Chet 1 [WNCL Recordings]
6. Moodymann – 4 One Night [KDJ]
7. Rhythm Makers – Soul on The Side [Vigor Records]
8. Alessandro Alessandroni – Afro Discoteca [Four Flies Srls]
9. ??? – ??? [???]
10. Camayenne Sofa – Samba Mana [Hcgn-Djm]
11. The Naturals – Funky Rasta [Cooltempo]
12. K-Rob & Rammelzee – Beat Bop [Virgin Records]