Published on
April 25, 2018
Category
Exhibitions
Join us for the opening of The Store X Berlin exhibition space (Sign-up is now closed).
The Store X Berlin is launching its new exhibition space with the European premiere of artist and filmmaker Kahlil Joseph's Fly Paper.
An immersive 20-minute film installation, Fly Paper was inspired by the work of iconic jazz photographer Roy DeCarava and his 1955 book The Sweet Flypaper of Life, which he co-authored with Langston Hughes and weaves together past, present and future images of Harlem.
Kahlil Joseph 'Fly Paper', The Store X Berlin (2018). Photos: Jack Hems
As part of Gallery Weekend, The Store X Berlin will host a special launch party for Kahlil Joseph's Fly Paper on Saturday 28th April, featuring music from NYC-based DJ venus X and Maryisonacid, founder of cult Berlin party African Acid Is The Future.
Behind NYC's game-changing GHE20G0TH1K club night, Venus X brings her idiosyncratic energy to The Store X, cutting and pasting through a huge range of influences, from post-punk and industrial to hip-hop and trap. A regular collaborator with Total Freedom and Nguznguzu, Venus X played at the Feb Mag launch party late last year. Check her style in this superb 1-hour session for NTS in 2017 below.
She is joined by Maryisonacid, whose own party has brought a breath of fresh air to Berlin's techno-heavy club scene, exploring the heady, psychedelic outer-reaches of the international underground, from Ethiopian jazz to West African funk, and a whole bag of mind-bending rhythms. Check her exclusive mix for VF here.
A The Store X The Vinyl Factory commission, Kahlil Joseph's Fly Paper is open until 8th July at The Store X, 1 Torstrasse, Soho House, Berlin, and is free to the public.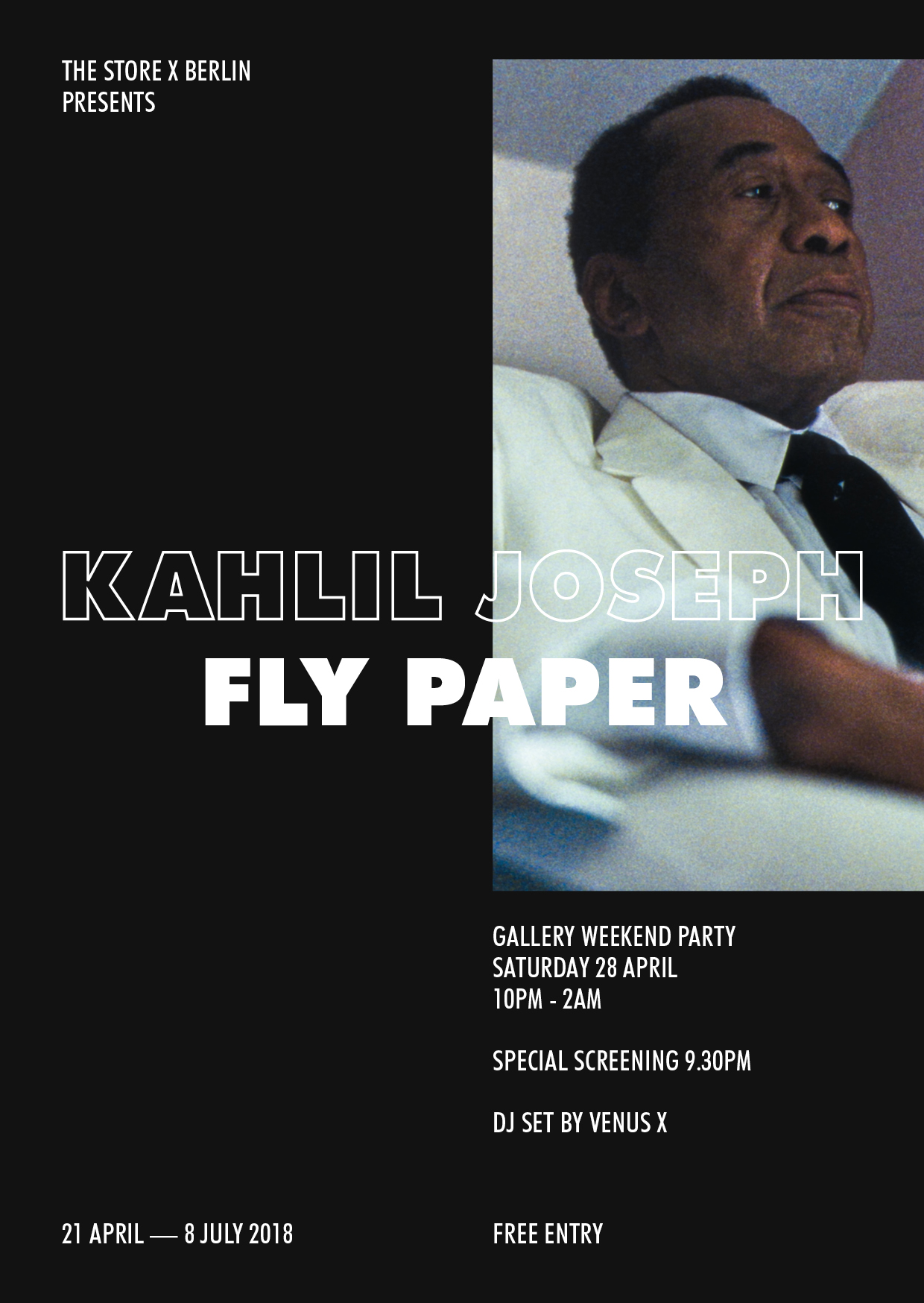 Photo: Nicole Fara Silver