Published on
October 11, 2018
Category
Exhibitions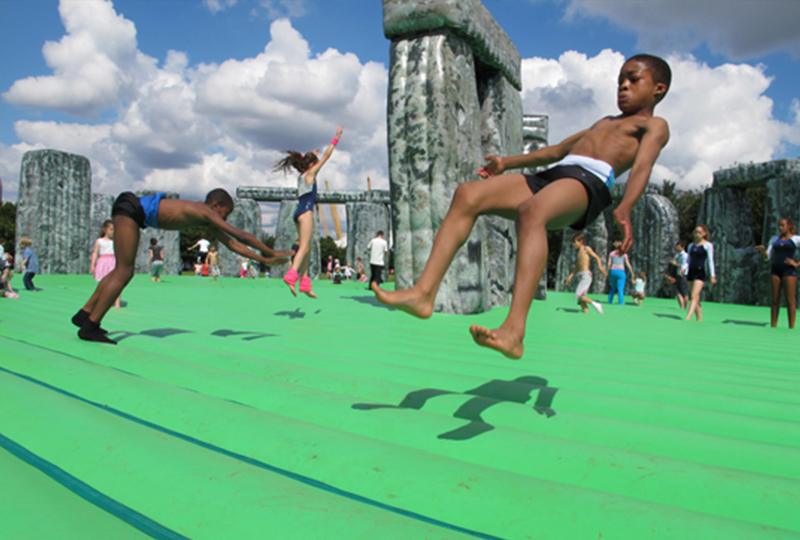 With an inflatable, life-sized replica of the site and new music composition.
Turner Prize-winning UK artist Jeremy Deller is curating a centenary celebration to mark 100 years since Stonehenge was gifted to the nation, Friday 26th October.
An inflatable, life-sized replica of Stonehenge called Sacrilege, on loan to English Heritage by The Store X The Vinyl Factory will be installed at the site from Friday 26th – Sunday 28th October.
Sacrilege previously toured the UK in the summer of 2012 as part of a national Olympic tour.
The installation also featured in Deller's 2013 film English Magic – premiered at Venice Biennale in 2013 – with a soundtrack of the same name released on limited 3×12″ and standard variants by The Vinyl Factory.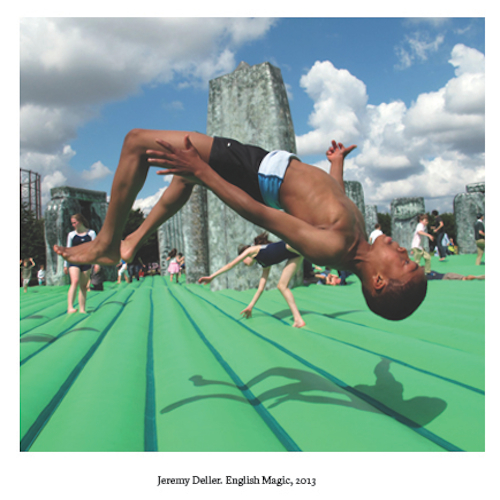 During the October event, Deller will debut a new musical composition at the site, created in collaboration with composer Matt Rogers and the London Sinfonietta, and performed on Friday 26th.
Earlier this year Deller collaborated with dub producer and On-U Sound boss Adrian Sherwood to release 'Freetail Dub', featuring samples of bat echolocation sounds. The limited edition 12″ includes a screen-printed glow-in-the-dark cover designed by Deller and Jan Lankisch.
Head here for more info on the Sacrilege Stonehenge revelries.
(Photo courtesy of Jeremy Deller.)