Published on
September 27, 2019
Category
Exhibitions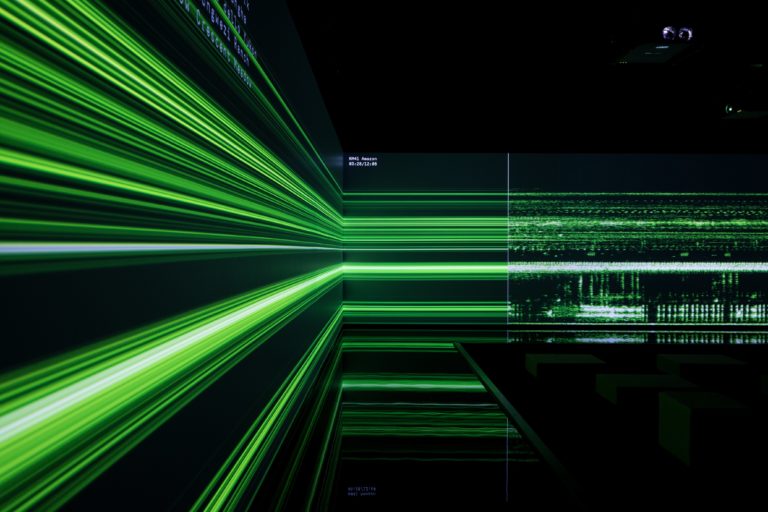 Krause's Great Animal Orchestra is an audio-visual exploration of the natural world.
Producer, field recordist and Bioacoustician Bernie Krause will bring his Great Animal Orchestra installation to The Store X, 180 The Strand next week, as part of United Visual Artists' Other Spaces, in collaboration with Fondation Cartier pour l'art contemporain.
Making its UK premiere, the work features a soundscape of animal recordings, captured in their natural habitats around the world by Krause. UVA have imagined an accompanying visuals featuring colourful abstract spectrogram landscapes of the environments where the animals live.
A talk will accompany the exhibition on Thursday 3rd October, with Bernie Krause in conversation with UVA's Matt Clark.
Taking place between 6pm – 7pm, visitors to the talk will also be able to visit The Great Animal Orchestra after dark. UPDATE: Sign up is now closed.
Find out more about the exhibition here.