Published on
May 28, 2020
Category
News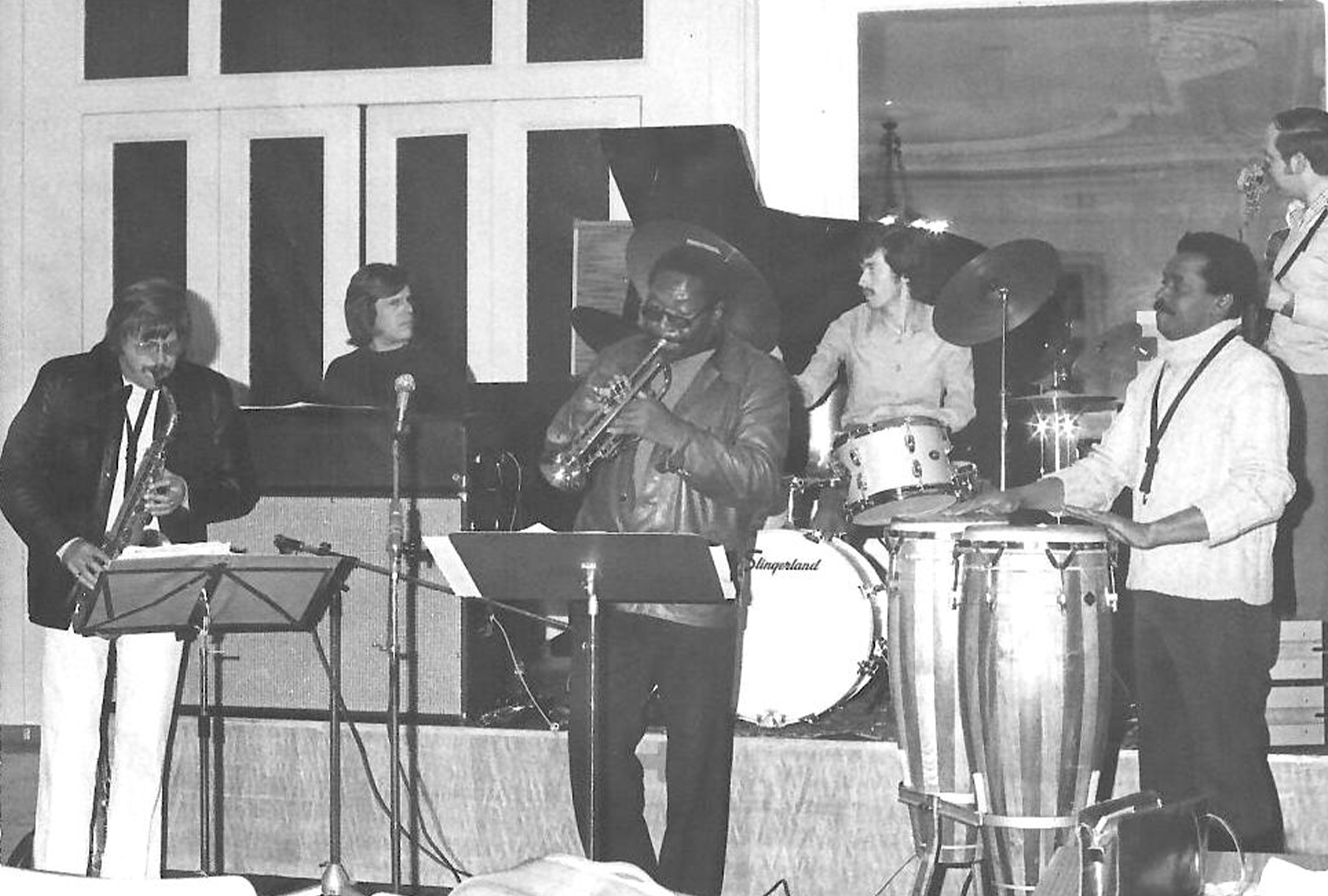 "Swiss jazz bliss!"
WRWTFWW's sister label We Release Jazz is reissuing two Boillat Thérace Quintet albums on vinyl for the first time this June, alongside a live concert recording in July.
Watch next: Sade performs live at the Montreaux Jazz Festival
A product of the '70s Swiss jazz scene surrounding Lake Geneva, the Boillat Thérace Quintet was formed by pianist Jean-François Boillat and wind instrumentalist Raymond Thérace.
WRWTFWW's reissue includes the group's 1974 self-titled debut album and 1975 LP My Greatest Love.
Boillat Thérace Quintet features covers of Freddie Hubbard's 'Straight Life', Keith Jarrett's 'In Your Quiet Place', and Rahsaan Roland Kirk's 'Sweet Fire', plus a track dedicated to Geneva's tram line.
My Greatest Love was recorded with American trumpeter Benny Bailey, and includes a mixture of covers and originals – spanning modal, hard pop and soul jazz.
Alongside the two full-length reissues, WRWTFWW is also releasing a previously unheard recording of their performance at Montreux Jazz Festival in 1974, titled Live 1974.
Boillat Thérace Quintet and My Greatest Love will both be released on the 19th June, with Live 1974 following on the 3rd July.
Head here to pre-order Boillat Thérace Quintet, here for My Greatest Love, and here for Live 1974; check out the cover artwork and tracklists below.
Boillat Thérace Quintet
Side A
1. 1224
2. Sweet Fire
3. Rahsaan Rahsaan
Side B
1. Cenovis
2. In Your Quiet Place
3. Straight Life
My Greatest Love
Side A
1. Prompt
2. Gibraltar
3. Blue Bossa
Side B
1. Le Colin
2. My Greatest Love
3. Gemini
Live 1974
1. Introduction by Claude Nobs
2. Cenovis (Live)
3. 1224 (Live)
4. Le Colin (Live)
5. Rahsaan Rahsaan (Live)
6. Straight Life (Live)
7. Spain (Live)
8. Backlash (Live)
9. Dolphin Dance
10. Adam's Apple
11. 5th of July, Dulong Street