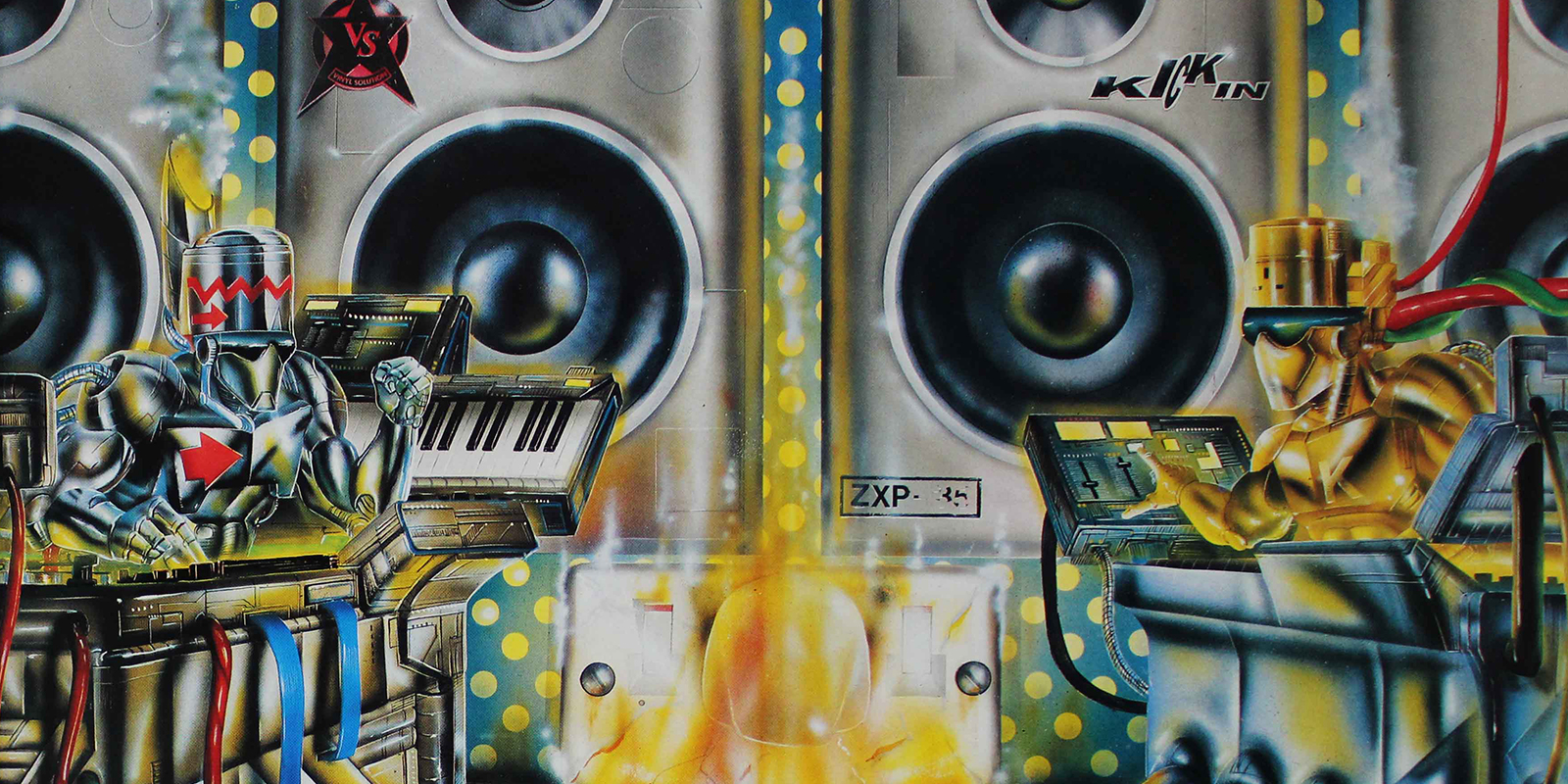 Published on
May 28, 2020
Category
Features
As artist Junior Tomlin releases a new book collecting his iconic flyers and record covers, we delve into Tomlin's journey – from a sci-fi and music obsessed kid in West London to a pioneer of dance culture's visual language.
"1989 was a good year for me" explains Junior Tomlin over a cup of tea in his Ladbroke Grove flat. Not only was this the year of the artist's first record cover commision, but also when he scored a job working in special effects at Pinewood Studios, not to mention "it was the year we were introduced to The Borg in Star Trek!" The West London native laughs as he picks out a pivotal moment from a life spent obsessed with sci-fi, music, films and, most importantly, art.
Junior was born and raised in Ladbroke Grove in 1960. "I'm running out of 50s, mate" he tells me with pride. The child of Jamaican immigrants, he grew up with a soundtrack of Blue Beat, Motown and pop, thanks to his parents and big sisters' record collections. By the age of 9, he was sneaking out with his sisters to reggae dances at The Crypt in Bayswater. "I had the watch, I was the time keeper. We'd wait until my mum and dad had gone to bed, and be back before they got up."
It wasn't until Junior bought his first record that the music bug really bit him. The first of Joe Gibbs' influential African Dub albums opened the door to more dub, more bass-heavy music and inevitably led to starting the Unitone soundsystem with his schoolmates. "I was a box boy. We had a brilliant guy who could make a pre-amp out of a radio."
Art was his first love though. From supplying illustrations for his friends' school projects to later helping to launch the London Cartoon Centre in the '80s, Junior spent his youth immersed in Marvel comics and sci-fi book covers.
Armed with a voucher he'd won in a school competition, he entered a WHSmith and left with Isaac Asimov's Foundation novels – in awe of Chris Foss' futuristic cover paintings depicting hulking space vessels and alien planets. Life on Earth for the aspiring artist would never be the same.
"Asimov was a nice progression," he reflects. "I grew up with sci-fi television and I liked that forward thinking, the idea of robots and rockets, different planets and vistas, and how people are gonna survive."
Asimov's writing was as much of an influence on him as the cover art, particularly his three laws of robotics. This would all come in handy on that fateful day in 1989 when Renegade Soundwave's manager got in touch, having been tipped off about Junior's skills with an air-brush.
"His office was over the bridge from the Cartoon Centre, so I went over, met the band and did some roughs." These roughs became the robocop-esque cover art for the group's single 'Space Gladiator', backed with the ur-rave anthem 'The Phantom'.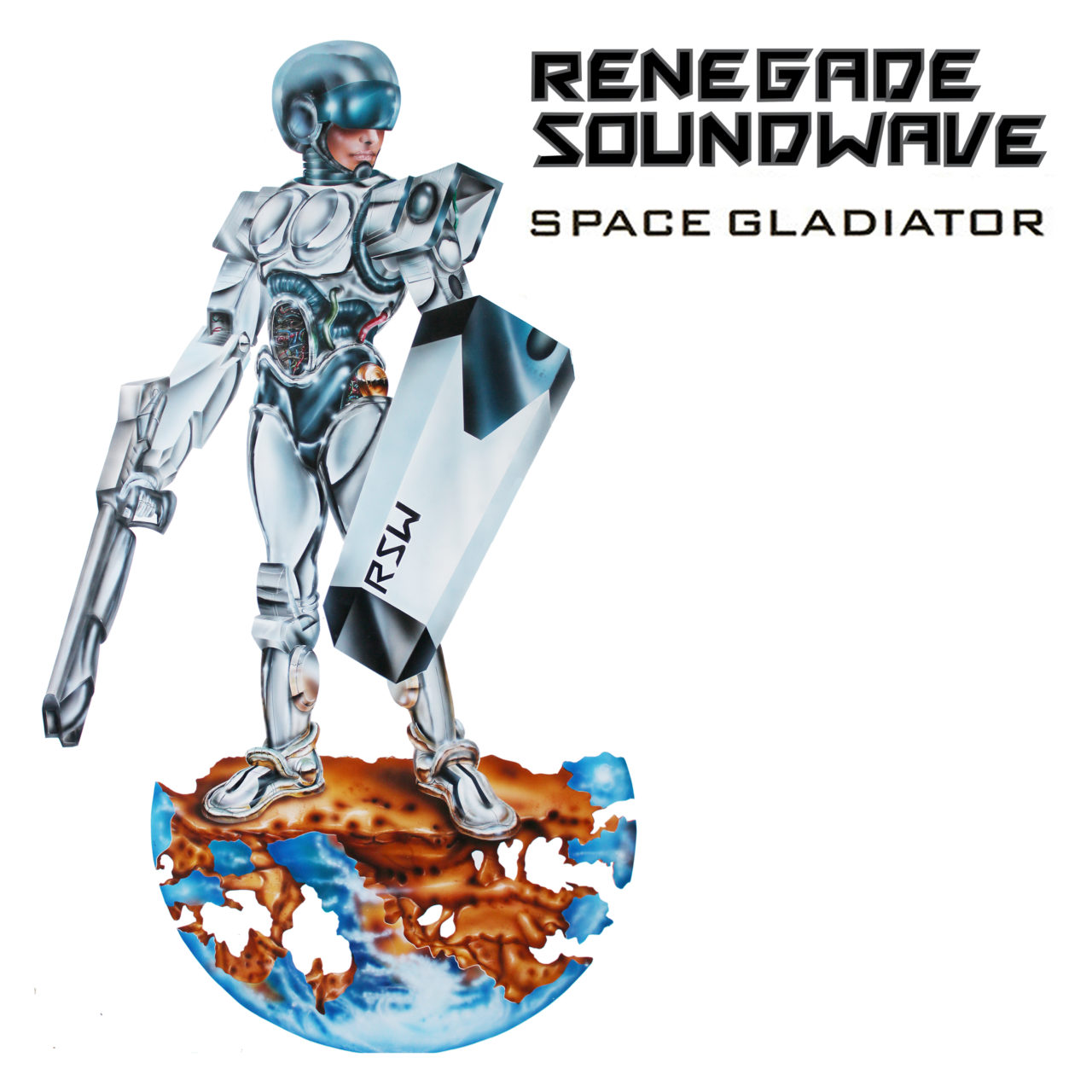 "'The Phantom' is banging, and it's a part of history" Junior offers when quizzed on his favourite of the track's he's illustrated. "I think it has more legs now than it did when it came out." He re-evaluates his record collection every few years, imagining what it would sound like to a new generation, and applies the same deconstructive approach to his listening habits as he did to his Asimov novels, searching for the "sounds beneath the sounds", identifying the samples of swooshing doors from Star Trek or snippets of incidental music from Star Wars. Good headphones are essential if you want to "get to that sub-strata."
Space Gladiator opened the door to more labels dabbling in rave releases. Enter Peter Harris from Kickin' Records who commissioned Junior to illustrate 'The Bee' for The Scientist, a bombinating breakbeat roller which fell just short of the top 40 in 1990.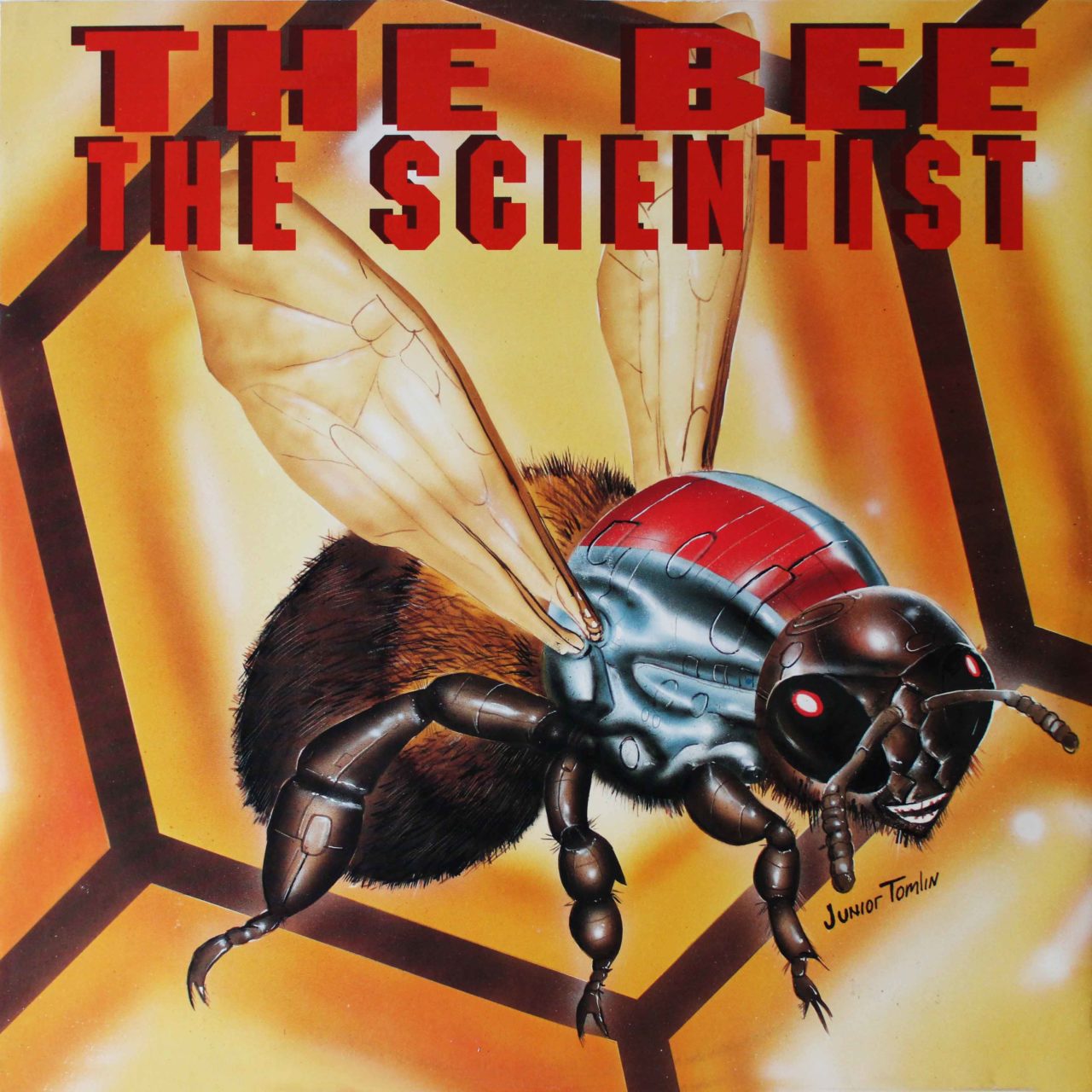 "Peter introduced me to Alain de la Mata at Vinyl Solution, and together they came up with their Head To Head compilation." Junior tapped into both his soundsystem roots and love of sci-fi on the futuristic soundclash cover for this label collaboration. It's a piece which holds pride of place on the wall in his living room, and another which led to further commissions for the likes of Depth Charge, Midi Rain and Gunshot, all on Vinyl Solution's roster.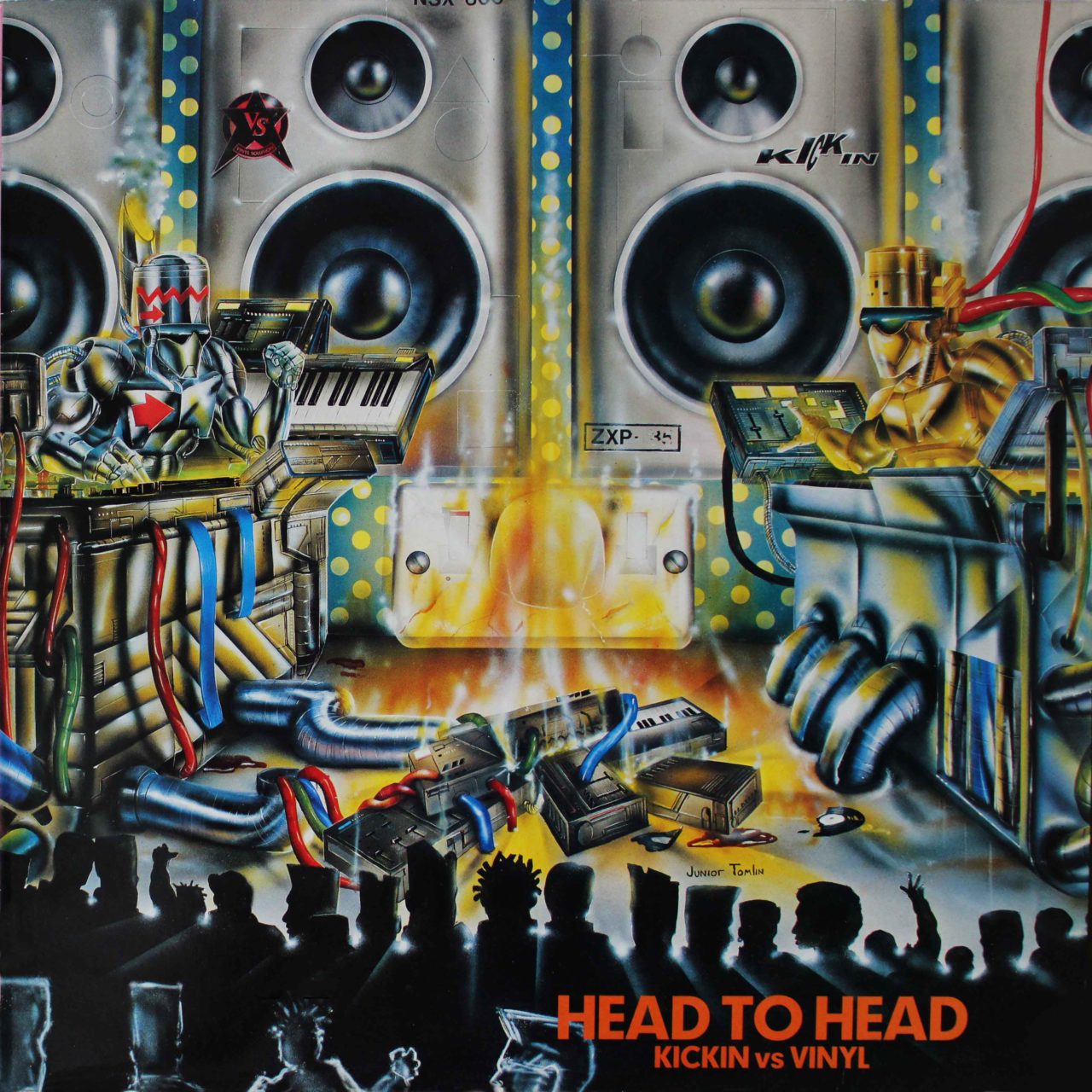 Alain even enlisted Junior for the notorious death metal band Cancer's Death Shall Rise LP. A musclebound grim-reaper towering over graves on the cover might suggest Junior was familiar with the genre but he admits "I never made it past the first track!"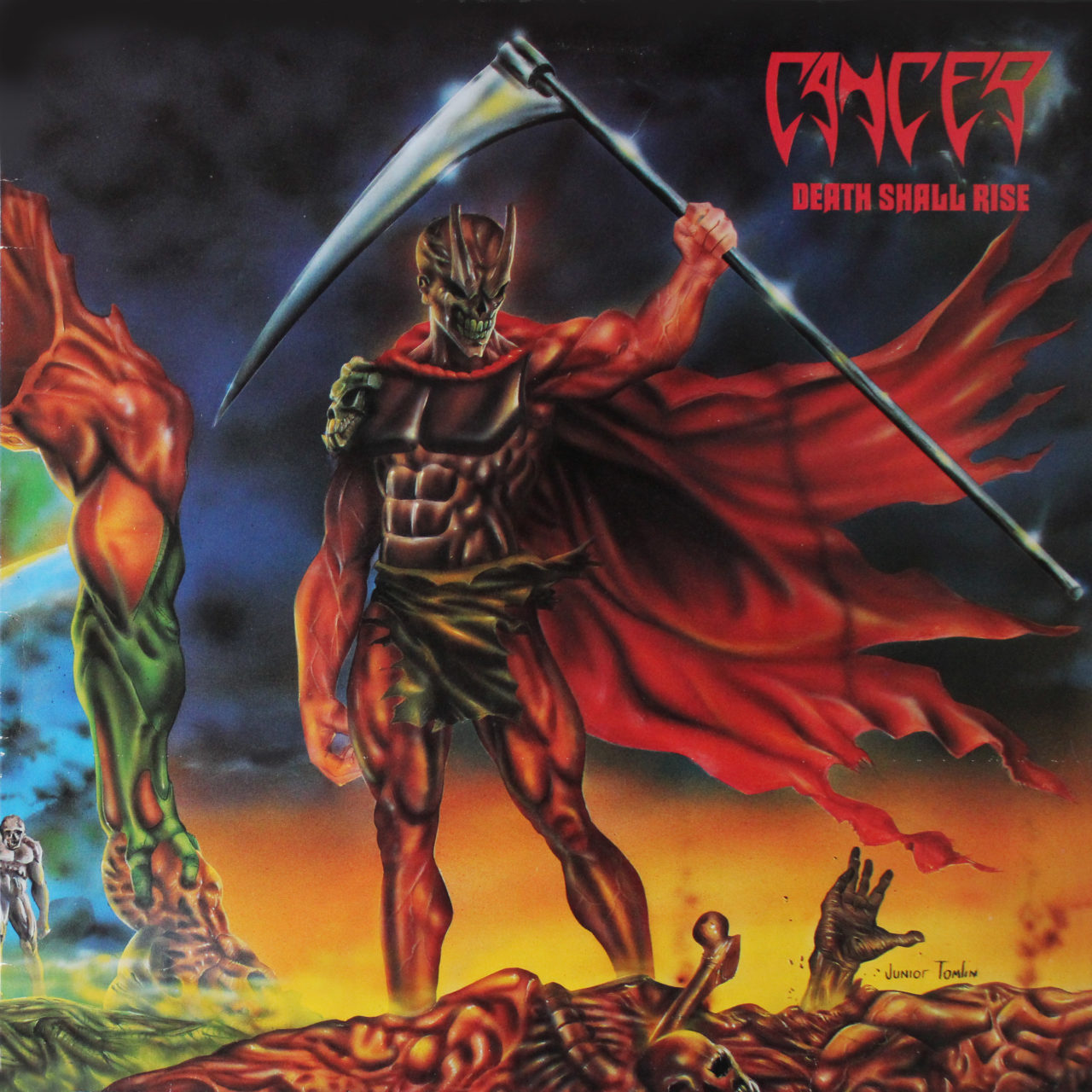 Horror imagery wasn't unfamiliar territory for the artist, however. Junior landed a job in the creature department of Clive Barker's Nightbreed film, just as his cover illustration career was kicking off. "I did a couple of creature sculpts and a production illustration of three monsters being crucified and burned at the stake. These didn't make it into the film though."
Disused artwork and unrealised sketches would eventually work in his favour when promoters came knocking in search of artwork for upcoming raves. A sketch he'd done of Renegade Soundwave was later reworked for a flyer, whilst others were picked from his personal collection. "I work for myself as well, so if someone comes along I can give them a choice of creating something fresh or picking from the back catalogue."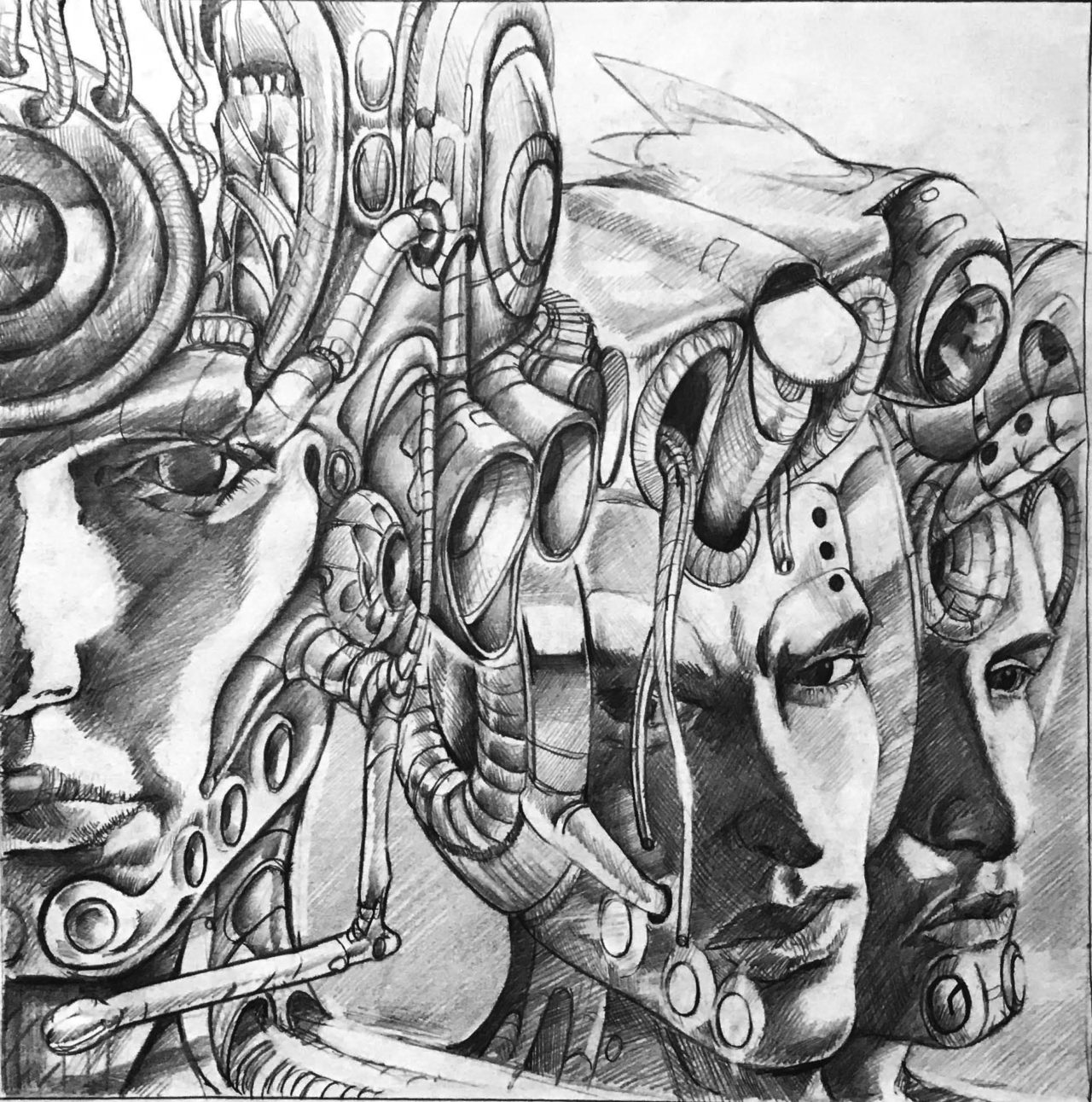 As the '90s progressed and raves switched from illegal happenings to legitimate large-scale events, Junior's flyers helped create a visual language for the movement. His fantasy themes reflected the collective escapism, and the chrome characters echoed the futuristic sounds the people came to dance to. Flyers for the likes of One Nation, Dreamscape, and Slammin' Vinyl would wind up plastering the walls of ravers' bedrooms across the UK, some of which are now as collectable as the record covers he illustrated.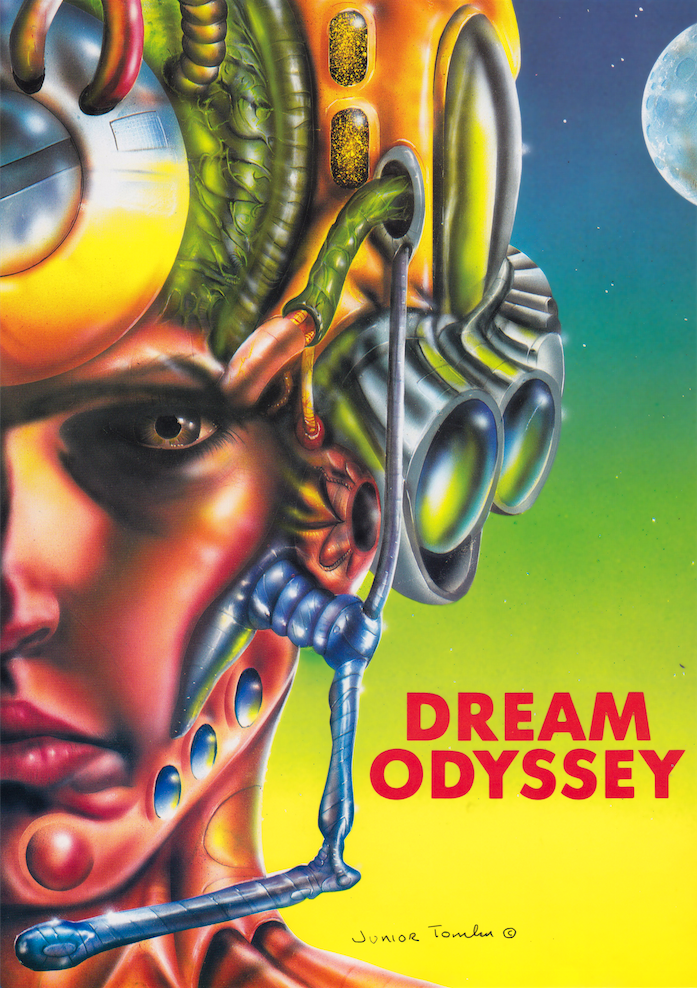 These surreal paintings and impossible landscapes led to Junior being dubbed the Salvador Dali of rave flyers, a title he's more than happy with. "Dali juxtaposed things in his art which you wouldn't normally see. You look deep into the painting and ask 'why is that ant there?'" He chuckles at his own observation.
Maybe it's his jocular attitude which makes his art so endearing? Whilst surrealism was often deliberately obtuse, Junior augments the familiar with the esoteric, mixing recognisable imagery with science fiction. On Renegade Soundwave's 'Biting My Nails' remix 12", a tribal mask sports camera lenses for eyes and Nike ticks for eyebrows. "New age Aztec" he calls it.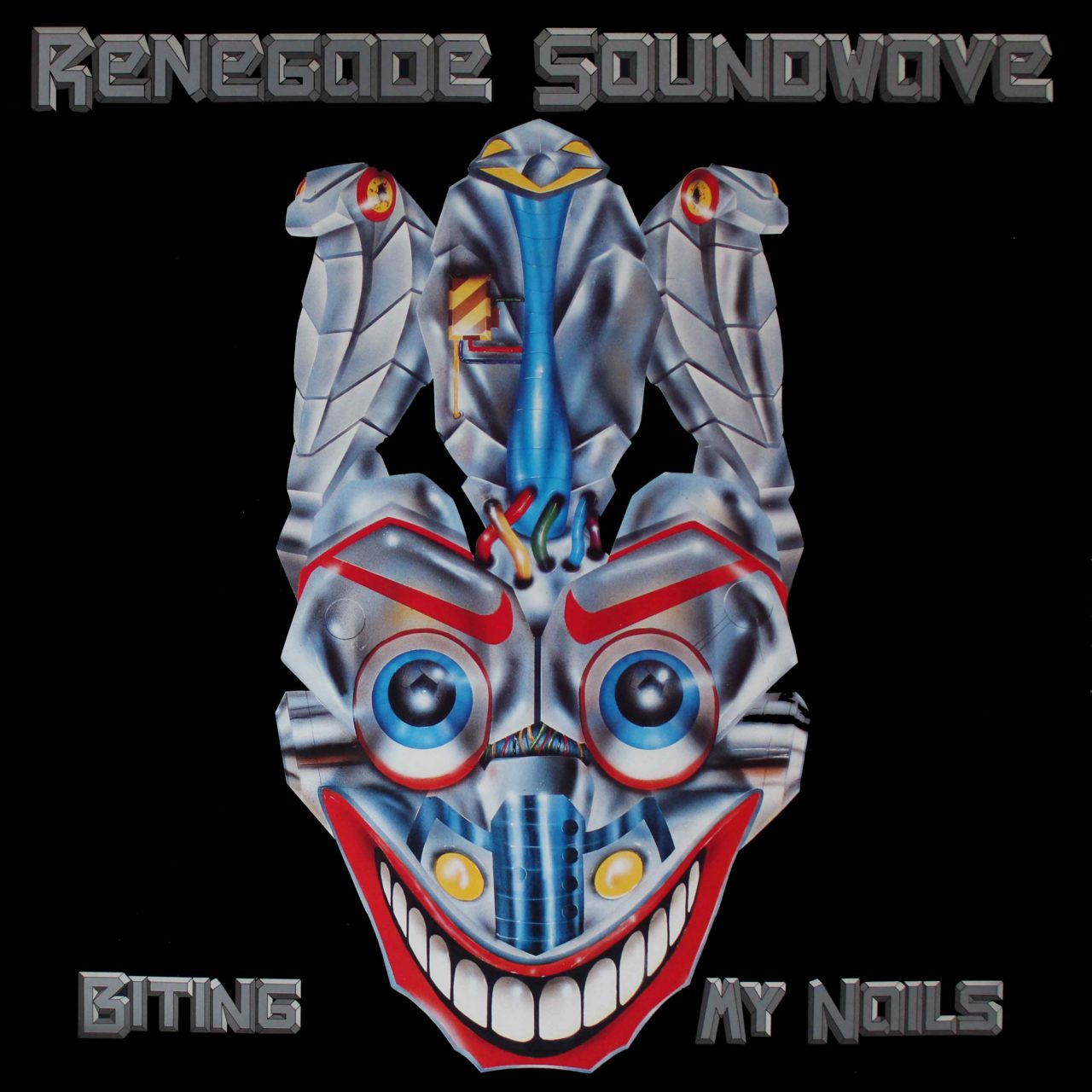 Elsewhere in Junior's worlds we find robots adorned with speakers and audio cables, like a dystopian soundsystem crew, and statuesque black bodies languishing in lurid, infinite oceans.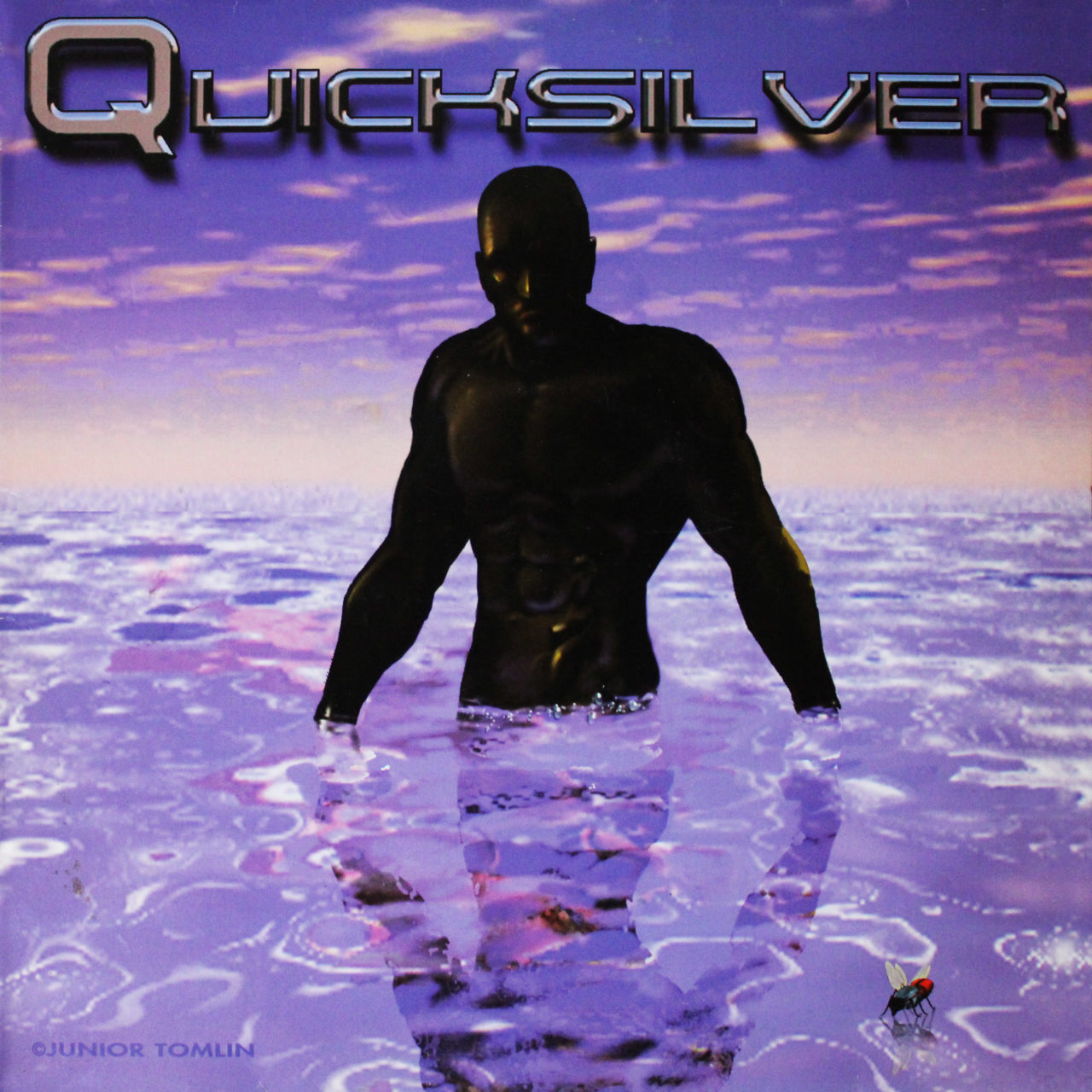 Though it's not always immediately obvious, there's an afro-futurist streak which simmers beneath the surface of Junior's work. Reflecting back on his formative years spent watching the likes of Doctor Who, Blake's 7 and Quatermass, he remembers questioning his own role in these stories "When you'd actually see the movies, you'd ask "good grief, what happened to the black people in space?" But they were there, hidden behind masks and costumes like the subtle sci-fi samples in rave records; James Earl Jones as the weezing voice of Darth Vader, or Bolaji Badejo, the Nigerian graphic artist who brought H. R. Giger's Xenomorph suit to life in Ridley Scott's Alien in 1979.
Notably, though perhaps a coincidence, Junior recreated Giger's Xenomorph for the cover of The Annihilator aka Jon The Dentist's 'Annihilate' 12" which he now cites as his proudest piece of work.
Junior Tomlin: Flyer & Cover Art will be published on June 1st 2020 by Velocity Press.