Published on
March 10, 2014
Category
News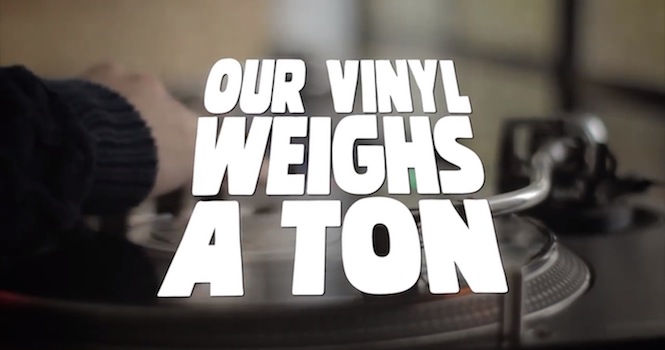 Peanut Butter Wolf, Kanye West, Madlib, Snoop Dogg and many more feature in biopic of the pioneering LA hip hop label.
Fresh from being screened at this year's SXSW on Friday, Stones Throw have released a clip of the first five minutes of their feature length documentary Our Vinyl Weighs A Ton: This is Stones Throw Records, which tells the story of PB Wolf's iconic label, from its fledgling roots in 1996 to the present day.
With a cast that simply reflects the reach and influence of the label, Our Vinyl Weighs A Ton features exclusive interviews with major figures Kanye West, Snoop Dogg, Madlib, Common, Talib Kweli & Questlove among countless others, each of whom offer their own little insight into the label's rich history.
In this 6-minute prologue, we're invited into PB Wolf's house for a drink and an impromptu performance of 'Don't Go Swag, Just Stay Cool' by Dam Funk as a taster of the rare live concert footage, never-before-seen archival material, inner-circle home video and photographs that make the documentary a must-see for fans and newcomers to the label alike.
Directed by Jeff Broadway, Our Vinyl Weighs A Ton will leave Texas for the UK and Ireland as part of the 40+ North American and European theatrical tour, with screenings and Q&As set up in major cities by Syndctd Entertainment and Mr. Wolf between 31st March and 6th April. You can peruse the full list of events here ahead of the full release on 29th April 2014.