Published on
March 10, 2014
Category
Features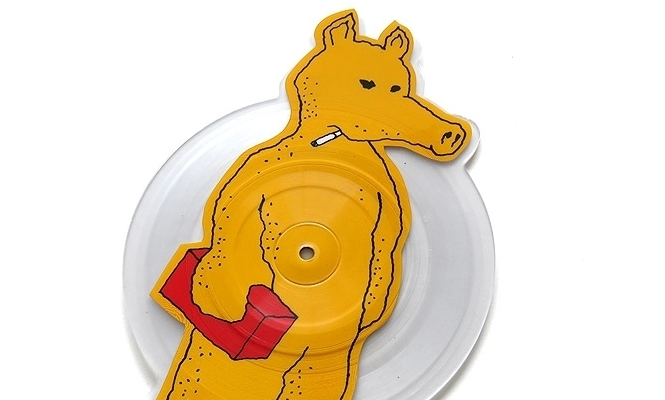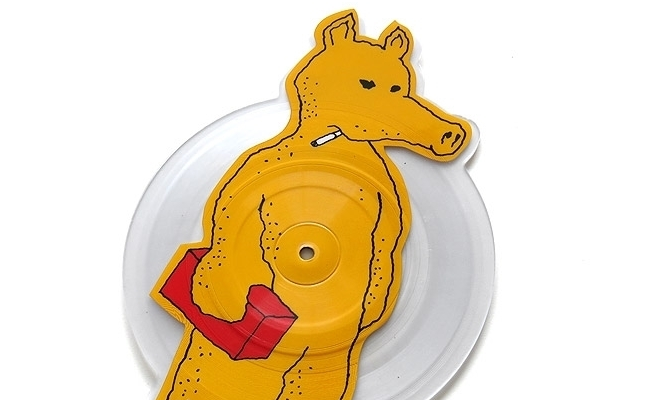 The Vinyl Factory select the 10 most essential vinyl releases of the last 7 days.
Packed into this week's record bag, we've got a second outing in a matter of weeks for the on-form Pender Street Steppers, a heavyweight (in every sense) die-cut Madlib/Quasimoto 7″ for the collectors, and a hot slab of Brazilian acid soul limited to just 150 copies. There's also space for two excursions to India, a toe-tapping 12″ from the upcoming Bombay Disco comp (recently the subject of a feature on The Vinyl Factory) and a stroll down the way in Rajasthan with the fantastic Sublime Frequencies.
Scroll down for our definitive across-the-board rundown of the week's new vinyl releases as selected by The Vinyl Factory's Chris Summers, Patrick Ryder, Theo Leanse and James Hammond. 5 singles and 5 LP's every 7 days that are unmissable additions to any collection.
---
Singles
---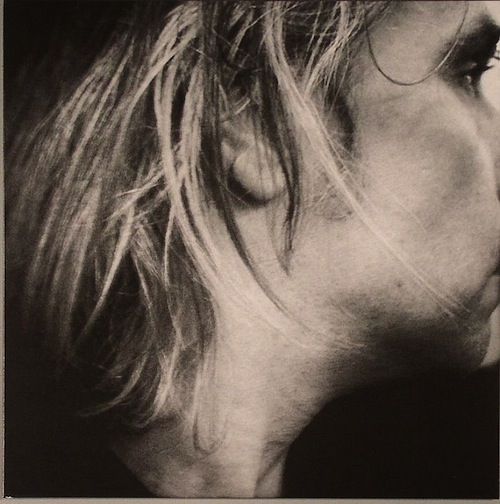 Gallon Drunk
'The Dumb Room'
(Clouds Hill)
The legendary Gallon Drunk return and drop a little taster from their forthcoming Soul Of The Hour long player. Recorded in Hamburg this shivers and shakes with an added menace that's been absent from the band for a little while and turns out to be a full on rock n' roll stormer!
Listen HERE.
---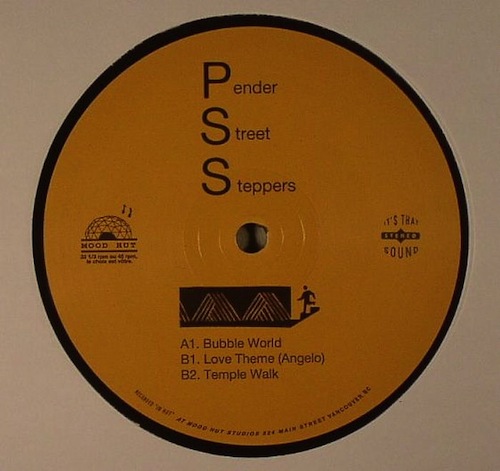 Pender Street Steppers
'Bubble World'
(Mood Hut)
Mood Hut finally drop this belter from Pender Street Steppers after last month's hilarious miss-press (the record arrived, possibly containing new material from Rustie. Discogs speculators search one out!) and it's well worth the wait. Pitched in that smudged blur between boogie, proto house and tapey techno, this trio of tunes smashes right through the analogue trend into a brave new world of stoned hardware jams. 'Love Theme' adds a whomping bass pulse to sun drenched new age pads while 'Temple Walk' is the alternate soundtrack to the Aztec zone on Crystal Maze. But it's the title track that'll be rocking all the real floors with its killer combination of percolating sequences, Dream 2 Science basslines and soothing ambient pads.
Listen HERE.
---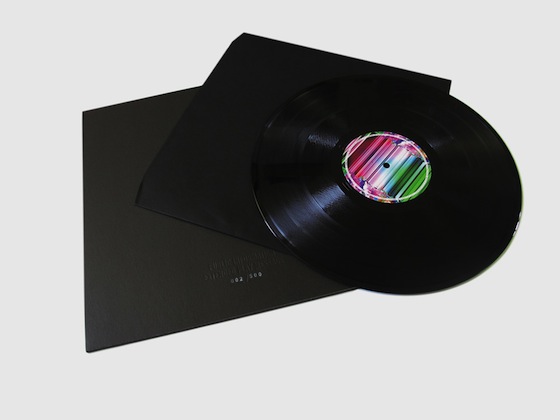 Bass Clef
'Bug Branded'
(Public Information)
The rightfully lauded Bugbrand synth modules give title and inspiration to these four new cuts from Bass Clef aka. Ralph Cumbers – master weaver of real-time frequency structures. All the tracks here are hand crafted, nuanced waveforms that continually morph in character, rather than being allowed to idly loop in stasis. 'Faster Than The Speed of Love' is tension and release, euphoria and melancholy; familiar concepts cast anew in the melting pot of the modular synth and Cumber's crafty manipulation of this oft-intimidating beast. A righteous conversation between man and machine.
Listen HERE.
---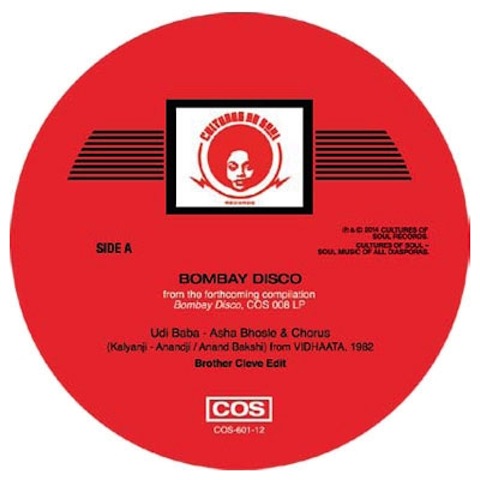 Asha Bhosle
'Udi Baba' / 'Koi Lutera'
(Cultures Of Soul)
Asha Bhosle is the queen of Bollywoood "playback" singing – the vocalist behind a thousand or more lipsynched songs in Hindi cinema. In fact, Ashaji, as she's affectionately called, stands as officially the most recorded artist in music history. In conjunction with his Bombay Disco compilation (also out now), DJ Brother Cleve picks two songs from her dense catalogue. First up is a neat edit of her 1982 track 'Udi Baba', preserving most of the original skewed disco composition by brotherly duo Kalyanji-Anandji. On the other side is Koi Lutera – a high-octane cut complete with acid bassline, wah-wah guitar, dramatic strings and brass bits, taken from the 80s Bollywood western Wanted.
Listen HERE.
---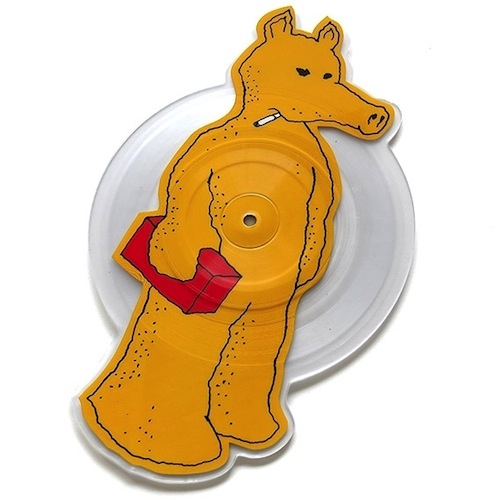 Quasimoto
'Talkin' Shit' (X-ray 45)
(Stones Throw)
"On the crime-infested east side of Lost Gates CA, there is a vinyl pressing plant whose brochure says, "will do anything for a price." Back in the 70s & 80s, they specialized in private press porno soundtracks, but these days Madlib is their only customer." Although we're totally down with the economics of running a pressing plant, this is one of those buy-on-site investments that really needs no blurb whatsoever. 'Talkin' Shit' backs the previously unreleased title track by Madlib's Lord Quas moniker with one of the stand-outs from last year's Stones Throw retrospective Yessir Whatever (a high-roller in our Top 100 vinyl releases of 2013 list). Cat nip for collectors, this half-clear half die-cut picture disc will fly so don't hang about.
Listen HERE.
---
LP's
---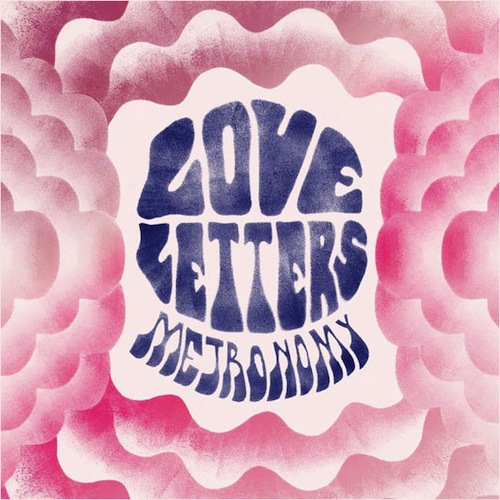 Metronomy
Love Letters
(Because)
If you've heard Metronomy's Joe Mount talk up this record anywhere you'll know that getting your hands on the vinyl edition is more important than ever. Recorded at the analogue Toe Rage Studios, Love Letters boldly professes to do 'fresh things in an old-fashioned way' and by and large hits the mark, finding its own analogue with the wry and humdrum ironies of Kinks and Beach Boys refrains and giving them the crisp urgency that put a spring in the step of The English Riviera. It's a tricky balancing act, and although there are moments where Love Letters feels lop-sided and light-weight, stand-outs like the title track and 'Reservoir' have enough about them to carry the weight of expectation inevitable when you cite The Beach Boys and Diana Ross as active influences. [Watch Joe Mount discuss his favourite records with The Vinyl Factory here.]
Listen HERE.
---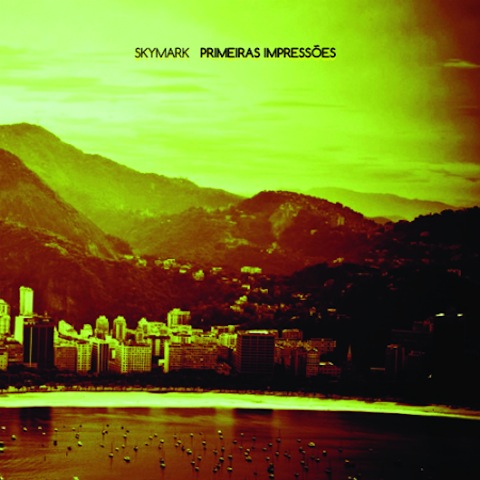 Skymark
Primeiras Impressoes
(Modern Sun Records)
Lent kicks in just as the dust kicked up at the Rio de Janeiro carnival settles. The samba schools are out of costume and the drums of the batucada baterias are probably hanging up somewhere. Now, tentatively, out comes the jazz. Rio producer Skymark delivers an album anchored in Brasilian jazz tones and worldwide jazz fusion. It's a super limited gem (150 copies for the world), recorded solo on an eclectic bunch of synthesizers, infusing the legacy of Azymuth, Airto and George Duke with contemporary psychedelic electronics and mumbly vocals. As an individual re-engagement with fusion from a beatmaker's perspective, file next to Madlib's blunted, world-widening Mind Fusion Vol. 2 mixtape.
Listen HERE.
---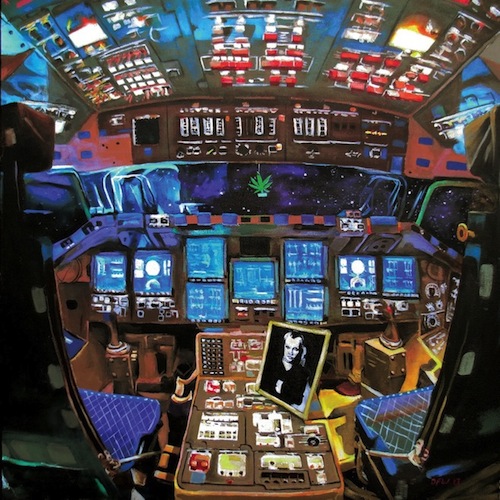 Damaged Bug
Hubba Bubba
(Castle Face)
Does John Dwyer ever sleep? In between running Castle Face, destroying venues around the world with Thee Oh Sees and re-energising Coachwhips he's now managed to drop this electronic wonder full of old school drum machines, vintage synths and killer tunes. It's lo-fi and groovy as hell. You need this.
Listen HERE.
---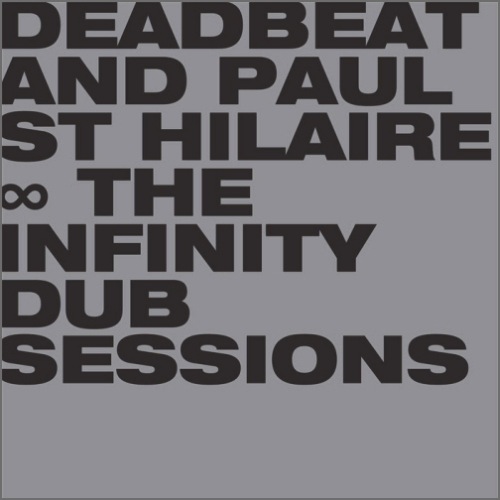 Deadbeat & Paul St Hilaire
The Infinity Dub Sessions
(BLKRTZ)
Since Moritz got lost inside the ECM archive, and Mark set off to explore new lands, it falls to Deadbeat to deliver the best dub techno album in years, and one worthy of Tikiman's vocal talents. Throughout the eight tracks Monteith spoils us with rolling rhythms, immersive pads, echoed stabs and dread sounds straight from the dubspace. But it's the production rather than the songwriting that makes this LP a delight, hitting sweet spots at all frequencies, contrasting the sub aquatic bass with pinpoint hi hats, all the while ensuring every ingredient punches through with complete clarity. And while we're feasting on the sonic delights, Tikiman is in the form of his life, coming correct right from the stoned drawl of 'Dopa' to the sweet soul of 'Hold On Strong' and 'Peace & Love'. Everyone with ears should invest in this record, a decent pair of headphones, and the correct sensory boosts.
Listen HERE.
---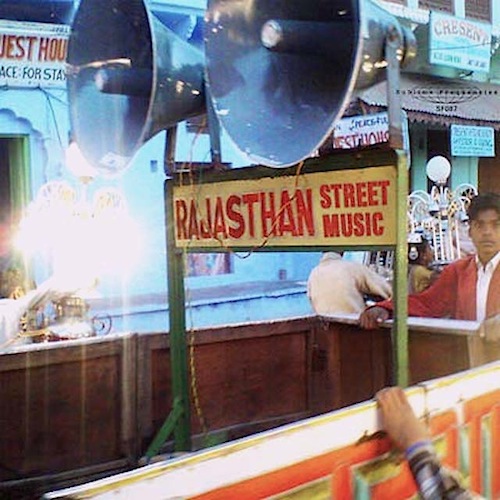 Various Artists
Rajasthan Street Music
(Sublime Frequencies)
As the Sublime Frequencies catalogue continues to grow, thankfully there's no letting up in their ability to capture the sonically diverse delights they're renowned for. 88 releases and 30 LPs in they're beginning to look as important to documented sounds as the trailblazing labels that initially inspired their methodology- think Ocora and Ethnic Folkways for two particularly vast treasure troves. This collection of field recordings from Rajasthan is on the decidedly raw, 'follow your ears and record' end of the SF spectrum. Jaw harpists, devotional singing, party bands- all recorded at street level, and wholly inclusive of the ambience of daily life. A candid and contemporary take on an extraordinary area of musical wonder.
Listen HERE.