Published on
February 8, 2016
Category
News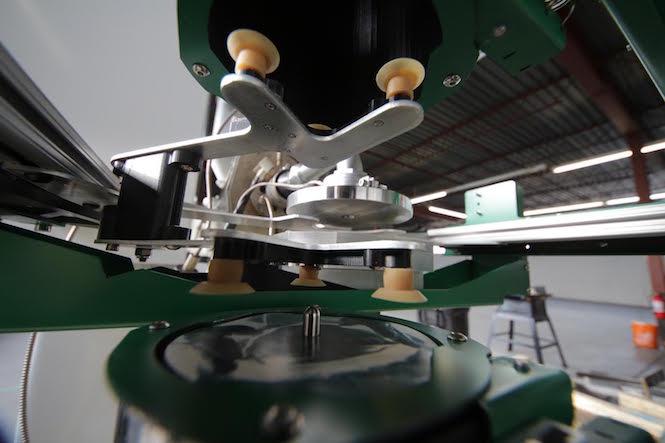 Modernised record presses coming right up.
Vinyl sales keep peaking but so do lead times at pressing plants. A key problem is that to open a new plant or to expand capacity in an existing one, manufacturers must hunt for old presses. With an extremely limited stock out there, tales of dirty warehouse hauls have reached near-mythical status.
A solution may be on the way though. Backed by $1-million from a Toronto investor, a new Canadian firm will introduce a modernised, fully automated record press later this year. Viryl Technologies says its new technology, which it will continually refine, will improve holdups and indeed encourage new factories altogether.
"The idea is to help the industry get rid of its own bottlenecks," Chad Brown told The Globe And Mail. "We're in this to stay. We're not gonna go away after a year."
Viryl isn't alone though. As we reported last year, German start-up Newbilt Machinery has also built new presses which will debut at Jack White's vinyl factory in Detroit. But as the company conceded back then, the Newbilt presses have the same design as old manual pressing machines, just with new parts.
The Viryl presses, however, claim to be completely updated, automated machines. "We're going to collect all this dark information that's never been known in record pressing before," Brown continued. "Nozzle pressure, temperature, all this data that's necessary to actually make a perfect record. In the fifties and sixties, they didn't have this technology."
Viryl machines will go on sale worldwide for (US) $160,000 each. Find out more here.