Published on
February 8, 2016
Category
Features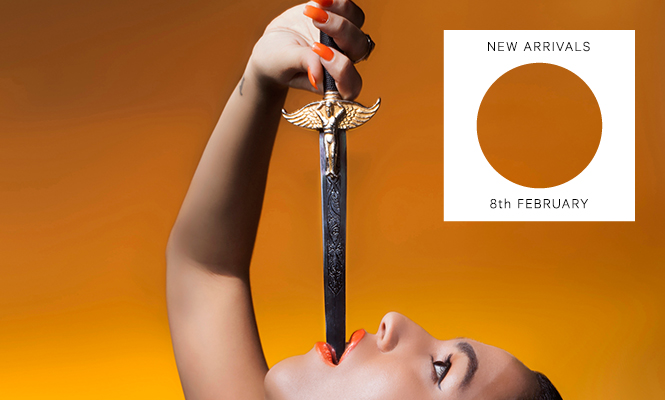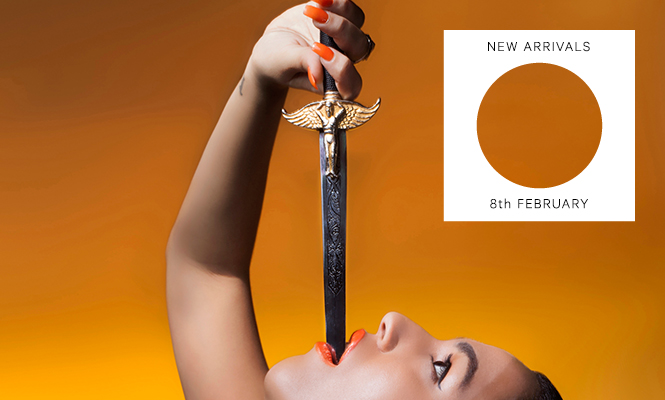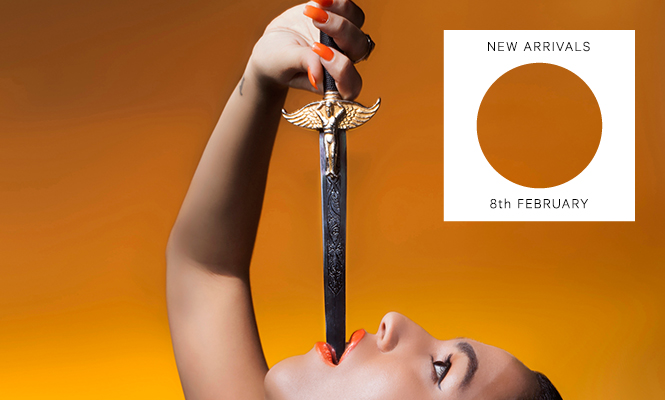 We select the 10 most essential vinyl releases of the last 7 days.
Twilit psych soul, ritualistic recordings from Madagascar, and the mythical tales of Breadwoman go straight into this week's record bag. Hypnotic boogie on OYE and the first from Diagonal in 2016 roundup an encouraging week for the LP.
Fans of FKA Twigs will dig Lafawndah's debut single on Warp, whilst Pavement-appreciators have the chance to revisit Hood's early oddball mix of indie rock and lo-fi atmospherics. Mysterious producer EYE is back with another limited handpainted 12″, Rocket Recordings cue up more heavyweight rock, and a batch of unreleased '90s club tracks from NYC land in one (rather discreet) package.
Scroll down for our definitive across-the-board rundown of the week's new vinyl releases as selected by The Vinyl Factory's Chris Summers, Patrick Ryder and James Hammond with help from Norman Records. 5 singles and 5 LPs every 7 days that are unmissable additions to any collection.
---
Singles
---

Hood
British Radars
(Acuarela)
Possibly getting even closer to winning the race for the longest gestation period of any recording, this was originally due in 1995 and has finally been unleashed 21 years later in the exact same format on which it was originally due. It showcases Hood's early oddball mix of skewed Pavement ish indie rock and lo-fi atmospherics. Scratch the surface further and you'll unveil heartfelt paeans to love, loss and existential regret across these six tracks.
---

EYE
Come On
(Unknown Label)
Eye's 'Crushin Leaves' caused quite a stir amongst those lucky enough to find a copy last year, and this one arrives in a similarly one sided, hand painted package, that keeps details on the project below a bare minimum and lets the music do the rest. Merging all manner of lines between funk, psychedelia and lo-fi, this is sure to prick up the ears of those looking for a fresh take. Grab while you can.
---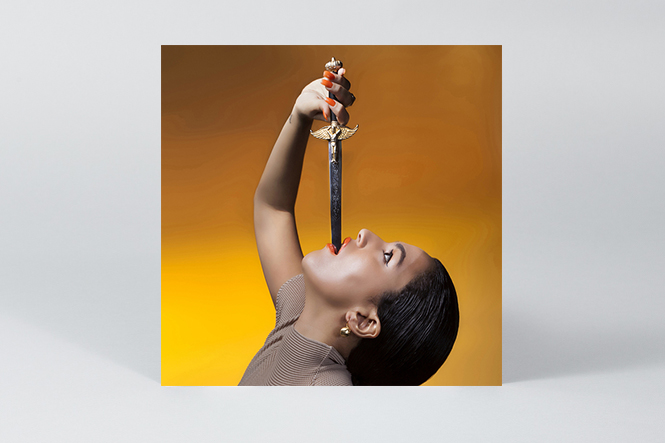 Lafawndah
Tan
(Warp)
That looks a tad bit dangerous, why don't you put the sword down? Following last year's self-titled EP, the charged, unsettling dance pop of Paris-raised singer Lafawndah finds a new home on Warp. In this post-FKA Twigs world, 'Tan' might not be a game changer but it will send chills down your spine.
---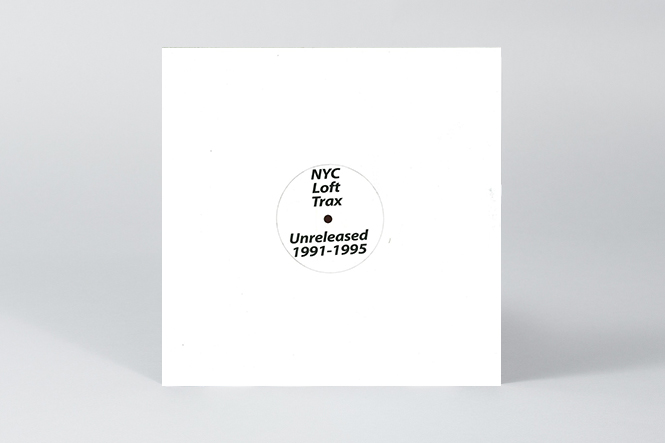 Unknown
NYC Loft Trax + Unreleased 1991 – 1995
(NYC Loft Trax)
With all the talk of legitimacy, licensing and cultural appropriation in the realm of reissues, it's easy to get hung up on the provenance of a vinyl release. It's refreshing then when a totally incognito (and highly dubious) batch of club weaponry drops in your lap, primed for full scale dance floor devastation. This six track set of rough disco cut ups, hypnotic acid workouts and off kilter drum tracks may or may not be the work of New York's finest mid-nineties production outfit (draw your own conclusions), but that's beside the point – this baby bangs harder than a steroid fuelled road crew, and sometimes that's just what you need for a club set.
---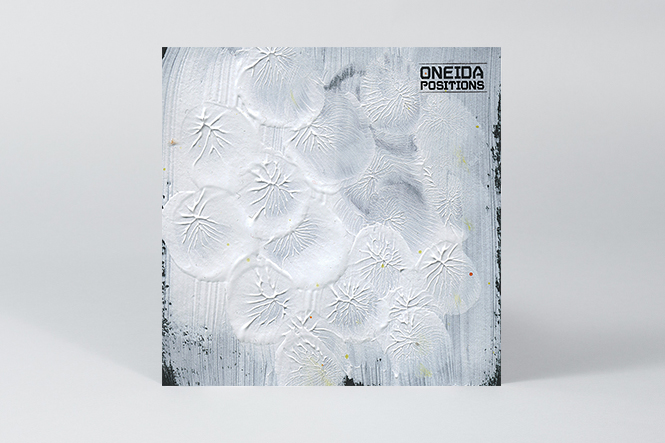 Oneida
Positions
(Rocket Recordings)
Previously a Rocket mail order only item but now all get the chance to get our hands on this essential release from Brooklyn's legendary Oneida. Here the trio get to grips with two bands that have surely shaped them from the beginning – This Heat and Chrome – and turn out two incredible versions that only they could do. On both tunes the atmosphere is menacing and the rhythms are huge as they pull apart the originals and slowly piece them back together. Stunning.
---
LPs
---

Anna Homler & Steve Moshier
Breadwoman and other tales
(RVNG Intl.)
One of our 16 vinyl releases to look out for in early 2016, Breadwoman does not disappoint. Cooked up in the baking heat of California's Topanga Canyon in 1982, it's a salient stream of Anna Holmer's deconstructed language, an imagined vernacular here sculpted into song form by avant garde producer Steve Moshier. Startling and engrossing stuff.
---

Not Waving
Animals
(Diagonal)
With a kick off like this I think it's gong to be a pretty amazing year for Diagonal. Alessio Natalizia aka Not Waving has delivered an amazing electronic album which is sure to feature in every end of year chart for 2016 and we have only just hit February! The most obvious thing about 'Animals' is how pop it is, it's so easy to listen to and shows Alessio to be a fine songwriter with a fine ear for a melody – not just for the home but also the floor too. An incredible set of tunes. You need this.
---

Eagle/Deer
The Summer of Sepia
(Blast First Petite)
The record sounds dusty, as if it has been left in an old cabin for several years, indeed Sara Bennett has been sitting on it for five years, her aching voice unheard by the outside world. Immediately it's easy to see that this is a special record. She makes aching twilit psych soul which sounds like a hazed Kate Bush allowed to sit out in the sun too long. Throw in some Mazzy Star and Gillian Welch and you have a record that needs to be taken home and caressed.
---

Inkswel
Unity 4 Utopia
(BBE)
Antipodean boogie hypnotist Inkswel continues his fruitful relationship with Berlin's OYE here, following his under the counter 12" of club ready edits with an expansive, double disc set of genre melding originals. Working collaboratively with a who's who of the contemporary disco and soul scene, the producer glides effortlessly between future funk, early hip hop, roller disco and boogie tinged house without the slightest hint of a slip up. Although immersive and ambitious Unity 4 Utopia remains an easy listen throughout, thanks in large to the playful nature of its creator.
---
 
Various Artists
Outlier: Recordings From Madagascar
(Sublime Frequencies)
A new batch of LPs from Sublime Frequencies is always a very welcome development, and this compilation from Madagascar is an absolute belter. Ritualistic recordings from the Menabe and Tulear provinces, this is straight from the source, and features some incredible musicianship from a host of players mingling within the 'maresaka', the Malagasy word for a vibrational aura. From instruments such as the valiha and the iokanga there's some strange and wonderful strings within, and it makes for another highlight in the Sublime Frequencies discography, that after nearly 15 years has lost none of its adventurous spirit in documenting neglected and indeed sublime music.