Published on
February 4, 2015
Category
News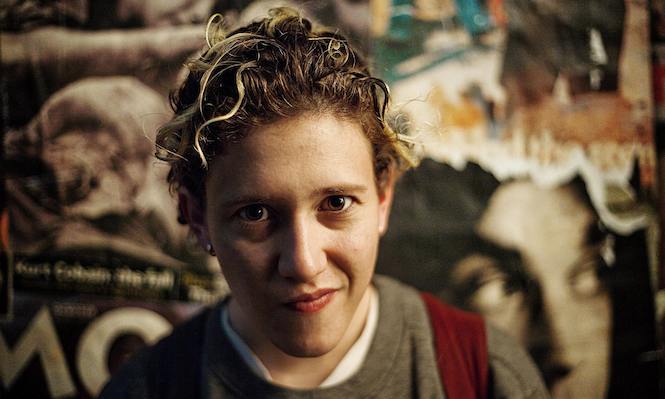 Thurston Moore and Mica Levi to present live performances, that will be pressed straight to vinyl by The Vinyl Factory Press, at Christian Marclay's exhibition.
As part of a unique programme of live performances, White Cube, The Vinyl Factory and London Sinfonietta announce that Thurston Moore (Sonic Youth) and Mica Levi (Micachu & the Shapes; composer, Under the Skin) will be perform live at Christian Marclay's White Cube exhibition on Sunday 8 February and Sunday 15 February respectively.
Each will present a special live performance of a new composition they have been invited to create by Christian Marclay, which explore the sonorities of glass, created in response to one of the key works within the exhibition. They will be accompanied by musicians from the London Sinfonietta.
Further performers confirmed for February include Mark Sanders and Marclay himself, who will lead a trio of musicians in the Singing Saw and Glass Harp. Full details below:
---
Performances / The VF Press
Saturday 7 Feb: Singing Saw And Glass Harp Performance (lead by Christian Marclay)
Sunday 8 Feb: Thurston Moore & London Sinfonietta
Saturday 14 Feb: Mark Sanders
Sunday 15 Feb: Mica Levi & London Sinfonietta
Performances start at 3pm and are free but spaces are allocated on a first-come-first-serve basis so arrive early.
The Vinyl Factory Press is in operation every Thursday and Friday during the exhibition, pressing performances from the previous weekend straight to vinyl.
Christian Marclay at White Cube
28 Jan – 12 April
Tuesday – Saturday, 10am – 6pm and Sunday, 12 – 6pm
Address: White Cube, 144-152 Bermondsey Street, London SE1 3TQ
---
Each performance will be recorded live and then pressed as records on site by The Vinyl Factory Press, the world's first mobile vinyl manufacturing press, which is housed in a shipping container in the gallery for the duration of the exhibition. Following its debut at White Cube, The Vinyl Factory Press will travel to other events and cultural institutions in the coming months.
Featuring a vintage hydraulic hand press that is manually operated, plus all the elements required to power the press and make a record, audiences are able to witness on site the unique process of producing vinyl records, from the initial recording of the performances, to cutting and pressing the records and printing the cover artwork.
Working alongside The Vinyl Factory will be Coriander Studio, who will print unique silk-screened record sleeves designed by Marclay. The limited edition vinyl will retail at £25.00 and be available at White Cube and at vfeditions.com.
---
Photo: Marc Broussely
---