Published on
February 4, 2015
Category
Features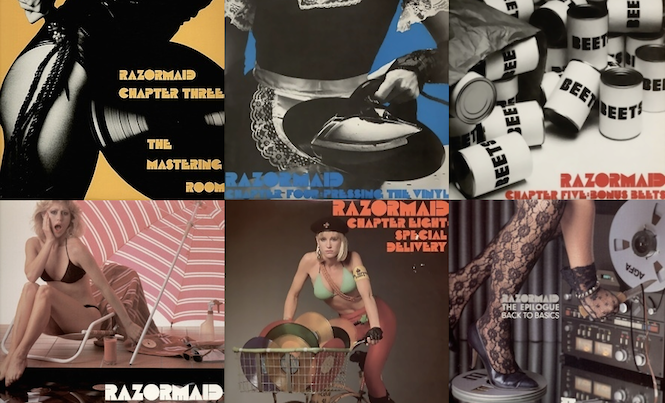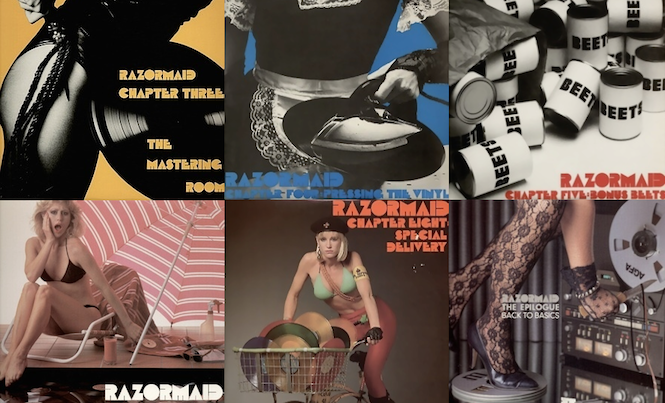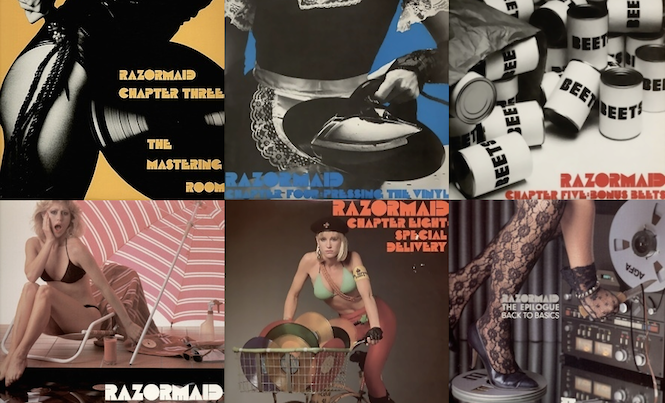 New Order, Depeche Mode and Blancmange all got the Razormaid treatment. Stuart Leath, the man behind Emotional Rescue and Emotional Response, shares the story of '80s and '90s synth-pop remix service and gives us 10 of their best reworks on vinyl.
---
Razormaid (or Razormaid Productions) were one of the remix services for many professional and club DJs during the late '80s and early '90s. Their distinctive clean sound and preferred choice of European groups for remixing and editing, saw them capture the club sound of the newly born MTV generation.
Disconet, Hotmix, DMC are all names that disco DJs and collectors will instantly know as specialist remix labels that had a string of releases through the glory years of the late '70s into the early '80s. Tweaked or completely new versions of songs allowed the club DJs to give dancers a unique aural experience.
Appearing at the tail end of these disco forbears, Razormaid! came with a new style and sound of their own. This San Francisco-based label took the remix service mantle forward as clubbing embraced the new wave, synth pop and electronic sounds emerging mainly out of Europe.
In the hands of Joseph Watt and Art Maharg, the label released 100s of special club versions over and above regular releases, helping to create the soundtracks for clubs (like the infamous Starck in Dallas) that they claimed as their own.
Touring European studios for months at a time, remixing, splicing, dubbing and editing from the master tapes of upcoming releases before returning to compile them on special DJ releases, Razormaid compilations soon became cult items, fetching $100s from clamoring DJs looking for something to make them stand out.
It was no surprise therefore, when bigger labels came calling for the Razormaid seal of approval. The likes of Blancmange, Gary Numan, Depeche Mode and Psyche all had official 12" releases bearing a Razormaid remix that would often be far superior to the standard mixes. Mixing elements from the original tracks, the 'official' remix and dub versions, Joseph and Art created a driving, clean sound that cut through the dry ice, spiked hair and mascara of those pre-House club years.
However, as house music developed, 12"s increasingly came with several different remixes already included and the need for specialist remix services diminished. The untimely death of Art in 1992, saw Joseph continue providing the remixing service in to the next decade but things had moved on.
As with such things though, their productions have continued to resonate across more open-minded dance floors. Discussed, searched and collected by DJs in the know, a resurrection has occurred and recently Joseph has restarted the services, doing DJ seminars, talks on his remix work, as well a return to their distinctive studio productions. Here are ten of the best Razormaid reworks around.
---
Cetu Javu
Situations (Razormaid Remix)
Coming across as some lost out-take from Depeche Mode's Some Great Reward recording sessions, this is actually a personal favourite. All stabs and hats, a song about missing the party is turned in to a 6am sunrise luxuriant of clubland.
---
Psyche
Unveiling The Secret (Razormaid Remix)
One of the fewer examples of a Razormaid versions appearing on the official release. Stuck away on the b side of a French only 12", Joseph's remix is a lighter gem, highlighting the key line (again!) and lifting the whole track towards the infamous Le Palace in Paris.
---
New Order
Touched By The Hand of God (Razormaid Mix) from Prehistoric Razormaid
It is in such a well known song that the genius of Razormaid can heard most clearly. Layering new percussion and a half-beat hat to accentuate the clap, the effect is to push this classic further to the dancefloor, giving it a driving rhythm to match Hook's throbbing bass. This would of destroyed those heavy on the shoulder pad, high on the coke crowds.
---
Peter Godwin
Images Of Heaven (Razormaid Remix)
A case of when a perfect song doesn't need much more than extending and re-editing rather than over-embellishment. Not all Razormaid remixes are about studio mastery techniques. Here the song is all there, but an extended intro and break are simply enough. This song captures the archetypal sound of Razormaid to perfection.
---
Blancmange
Blind Vision (Razormaid Dub)
A huge part of Razormaid's effect and charm was to play with people's perceptions of songs they knew from the charts or the then rising MTV. Here Blancmange's original is teased incessantly, drawing out the guitar, bass, drums and horns, highlighting each at times to build a euphoria before finally reaching the drop and kick. Here in lesser known Dub form, this is possibly the my favourite of all the Razormaid gems out there.
---
Depeche Mode
No Disco (Razormaid Remix)
A lesser known release simply because it came later and was never "officially" release by Razormaid, but was itself booted to vinyl. This is a re-edit over a remix in my book, but it works so perfectly. Never fails when dropped at the right time from Berlin to Glasgow.
---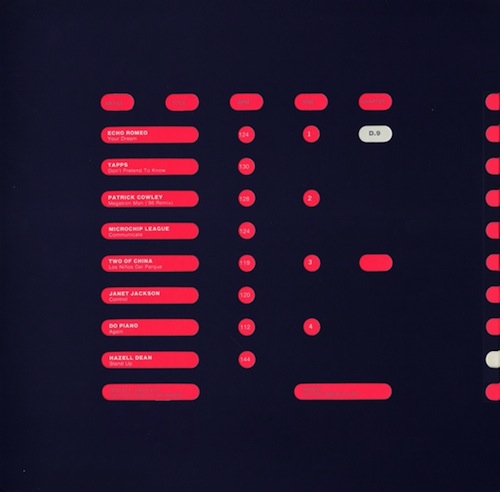 Two of China
Los Niños Del Parque (Razormaid Mix)
Sometimes remixes are about less, not more. Simply improving the arrangement by letting the best elements stand out through the mixing desk works best. Here dispensing with the staccato cut up vocal, stabbing keys and harder elements of the percussion, lets the track ride and groove come through, accentuating the dark edge of the vocal delivery so it compliments the percussion and drives the whole song forward.
---
Siouxsie & The Banshees
Israel  (Razormaid! Mix)
The sound of my youth and a bonafide Cosmic classic to boot. Original punk Dame, Bromley Contingent member and Goth siren, this chugging Bleako anthem has the gentlest of retouches, extending the intro, break and outro to be the perfect DJ tool.
---
Vicious Pink
Cccan't You See (Razormaid Mix)
Selling over 200,000 copies, 'CCan't You See' is not a cult hit but a bonafide near miss. Produced by Tony Mansfield – of New Musik fame – the Leeds duo went from Soft Cells backing band to major label signings with a series of club hits they were calling "techno" all the way back in 1982. A natural choice for a Razormaid mix, the extra hats and extended break made this one of their most popular creations.
---
Fatima
Hassan (Razormaid Remix)
Finally, of special personal interest, the Fatima project. While the original was never officially released, this Georg Kajanus production only appeared as a Razormaid release and in dub form here, never came out on vinyl until I was lucky enough to reissue it on Emotional Rescue last year. A spin off from the DATA project, this short-lived project was full of Eastern flavour, a paean from the singer to her love. Extended in trademark style, this is one of Razormaid's best productions, end of story.
---
You can explore the full Raazormaid repertoire on their website and check out what's new at Emotional Rescue here.