Published on
February 4, 2015
Category
News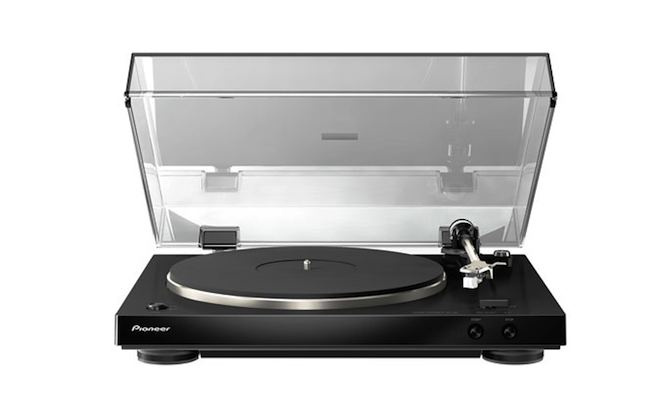 Pioneer launch their PL-30 home turntable for the "new generation of vinyl listeners".
Following the launch of their new professional DJ turntable last summer, Pioneer have unveiled a new audiophile turntable for home listening. The PL-30 will hope to combine audiophile quality with convenient and and accessible set up at an affordable price, with a built-in phono equalizer and a pre-mounted stereo phono cartridge thrown in.
As Pioneer's Chris Walker says "There's a resurgence of people who want to play records again, so we developed a turntable for this new generation of vinyl listeners." With 26% of young people apparently not listening to the music they buy because they don't own turntables, Pioneer might have found a gap in the market.
That said, Walker also points out that the PL-30 should be for anyone who wants decent sound at a decent price. "The PL-30 has a very high-end look with very thick mats and a thick aluminum base. The beauty of this player is that we built in the phono EQ, so no matter what type of receiver you have, the PL-30 will work for any vinyl enthusiast." It's obviously a good time for the turntable industry at the moment, with Europe's largest manufacturer posting record sales earlier this week. (via Businesswire)
The Pioneer PL-30 retails at $299. Click here to check it out in more detail and here for our pick of the 8 budget turntables that won't ruin your records.