MARK SANDERS
LIVE AT WHITE CUBE
The Vinyl Factory
In stock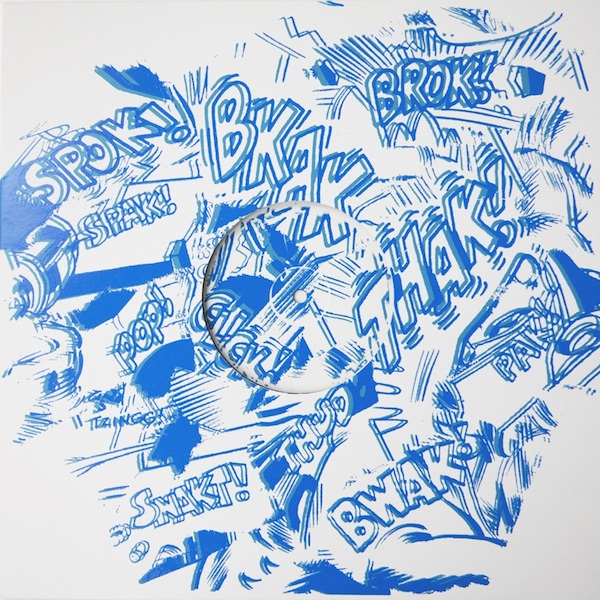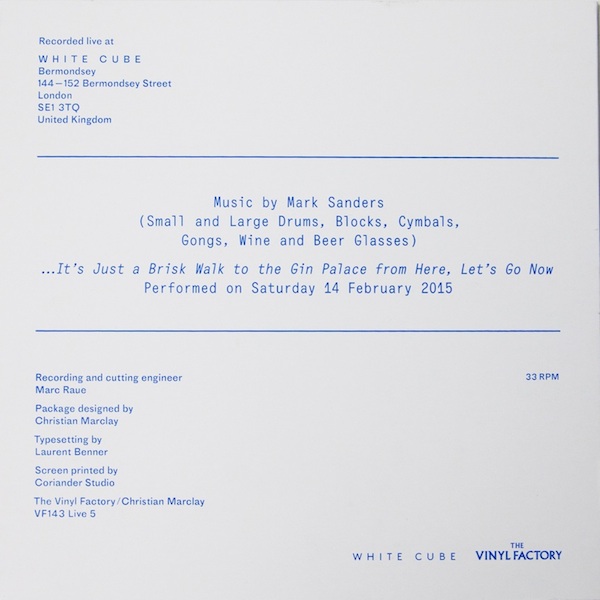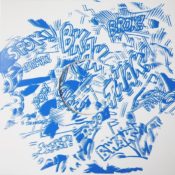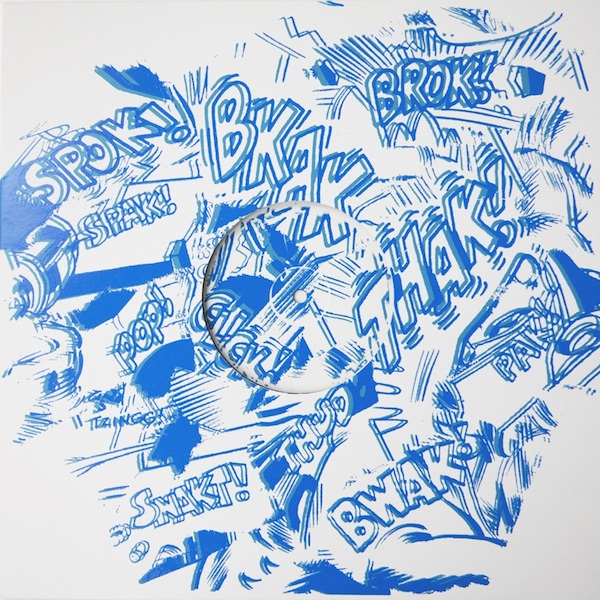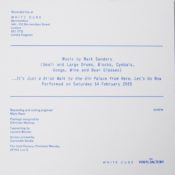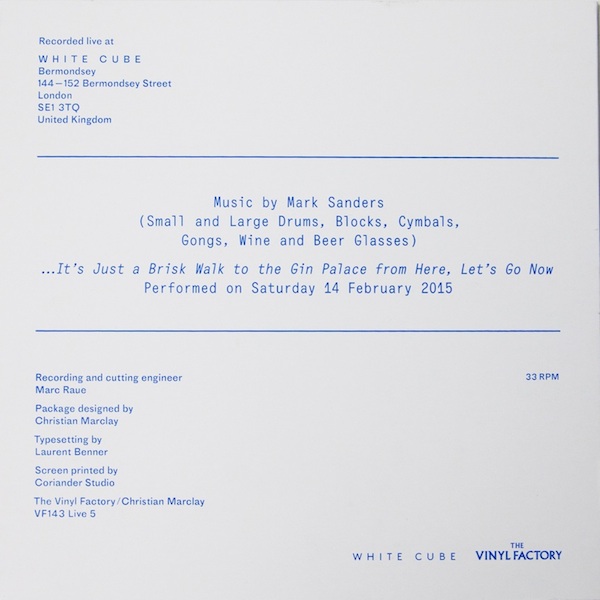 * Live performance from Mark Sanders titled '…It's Just a Brisk Walk to the Gin Palace from Here, Let's Go Now'
* Recorded live at White Cube on 14th February 2015
* Sleeve artwork by Christian Marclay
* Screen printing by Coriander Studio
* Hand pressed on The Vinyl Factory Press
* Limited edition of 500
In collaboration between Christian Marclay and the London Sinfonietta, some of the world's most renowned contemporary musicians have been invited to stage performances, including new compositions and live improvisation sessions inside the White Cube. Each performance over the course of the exhibition is recorded, pressed and screen-printed live inside the gallery.
Biography:
Mark Sanders has played with many renowned musicians including Derek Bailey, Henry Grimes, Roswell Rudd, Okkyung Lee, Barry Guy, Tim Berne, Otomo Yoshihide, Jah Wobble, Harold Budd, Sidsel Endresen, in duo and quartets with Wadada Leo Smith and in trios with Charles Gayle and Sirone and William Parker.
Sanders and John Edwards have a long history as a rhythm section with groups including Evan Parker Trio, Trevor Watts Quartet, with electro acoustic composer John Wall, in `Foils` with Frank Paul Schubert and with Matthius Muller, Veryan Weston, John Tilbury, Agusti Fernandez and Mathew Shipp.
Using composition Sanders has worked on projects including Christian Marclay's 'Everyday' piece for film and live music with Marclay, Steve Beresford, John Butcher and Alan Tomlinson as well as Butcher's 'Tarab Cuts'. With both projects Sanders has performed at major festivals and Biennales across Europe. For artist Henrik Hakensen's film 'The End', he performed John Coxon`s music in Glasgow and Sydney, playing with the Scottish Symphony Orchestra and the Sydney Symphony Orchestra. With New York's ICE Ensemble he performed John Zorn's 'The Tempest' in London. He also performed at Huddersfield New Music Festival as a member of the group 'The Langston project' with Hasse Poulsen, Deborah Cameron and Luc Ex, where they performed pieces based on the poetry of Langston Hughes.
Exhibition Details:
Christian Marclay
28 January – 12 April 2015
White Cube, 144-152 Bermondsey Street, London, SE1 3TQ.