Published on
February 9, 2015
Category
News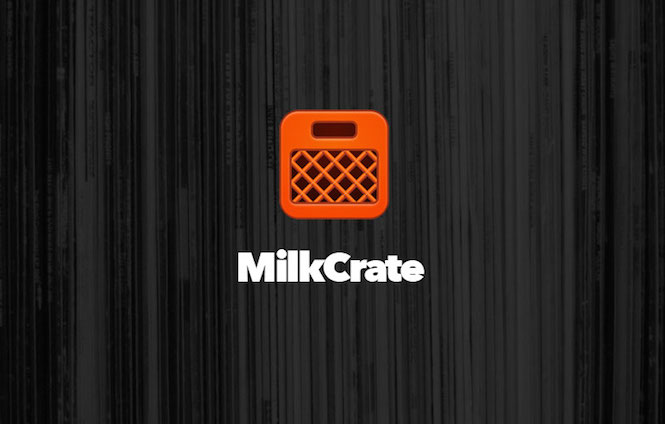 Introducing MilkCrate, an app designed specifically for Discogs users.
Discogs has completely revolutionised record collecting. Initially a simple cataloguing project for records, it's now the world's largest and most comprehensive vinyl database, enabling users to find practically any record (including different pressings), manage virtual collections and use the marketplace to buy and sell records.
Now an app is attempting to take things to the next level: using Discogs data to change the role of smartphones in our digging and collecting experiences. For £2.29 MilkCrate allows you to put your virtual record collection in your pocket, while also giving you access to the entire Discogs library on the move.
Using a slick user-interface you can browse individual record releases in detail, listen to tracks via YouTube, manage your want list and virtual collection, and find sellers in the Discogs marketplace. To cap it all off, there's a barcode scanner, providing quick access to release data – although this is mostly applicable to modern records, and even then the majority of records appear to be barcode-less. Nonetheless, a neat feature.
What's exciting about an app like this is the possibilities it holds for digging. Anytime you encounter a record in the physical world, having MilkCrate on hand to look-up, and in some cases scan, the record is pretty handy. There is however a slight conflict between the slow experience of record shopping and the rapid energy that Discogs and now MilkCrate create, a tension that might turn off the purists out there. But for many, combining digital and physical worlds in this way probably doesn't detract from the joy of record collecting itself.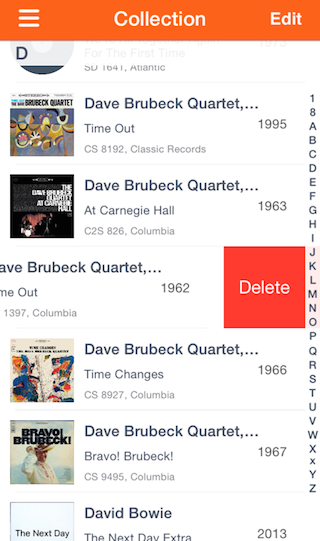 Having said that MilkCrate is not without weakness. From a seller's point of view, the app holds little value, although the fact that potential buyers may be leafing through releases more often is likely to be beneficial in the long run. From the buyer perspective, a key flaw is an inability to sort records, both within one's own collection or want list, but also within an artist's discography. Fortunately this is something MilkCrate are working on for the next version. Needless to say, app development is a continuous process and since the app launched two years ago, there have been regular updates to incorporate new features, so watch this space.
Mind you, this isn't the first app based around Discogs data: since Discogs launched an API in 2007, a number of designers have developed related apps but overall there's been limited success in convincingly extending Discogs to mobile. MilkCrate seems to have the potential to command that blue sky territory because of its design-focused approach. With its crisp, clean aesthetic and self-explanatory navigation, this is easily the most credible app available for the Discogs user.
Check out the MilkCrate website and download the app from iTunes.