Published on
February 9, 2015
Category
Features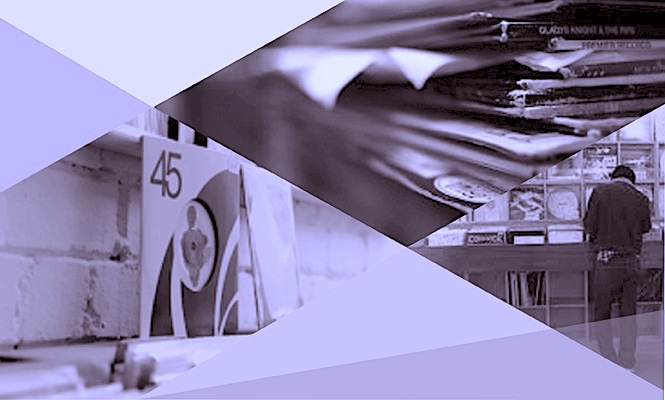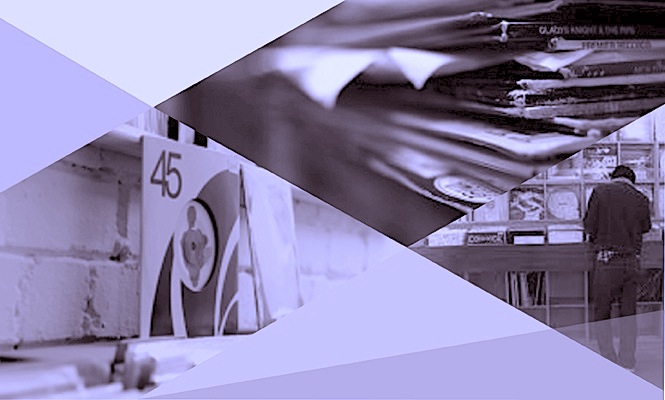 We select the 10 most essential vinyl releases of the last 7 days.
This week's record bag is full of new 12″s on L.I.E.S., Smalltown Supersound and Future Times as well as some Valentine's Day trickery from Karen O on Cult, while the week's best LPs include a brilliant Athens Of the North collection, Matana Roberts' latest Coin Coin Chapter and a deluxe reissue of Roberto Cacciapaglia's utterly bonkers Avant Pop masterpiece The Ann Steel Album.
Scroll down for our definitive across-the-board rundown of the week's new vinyl releases as selected by The Vinyl Factory's Chris Summers, Patrick Ryder, James Hammond and Theo Leanse. 5 singles and 5 LP's every 7 days that are unmissable additions to any collection.
---
Singles
---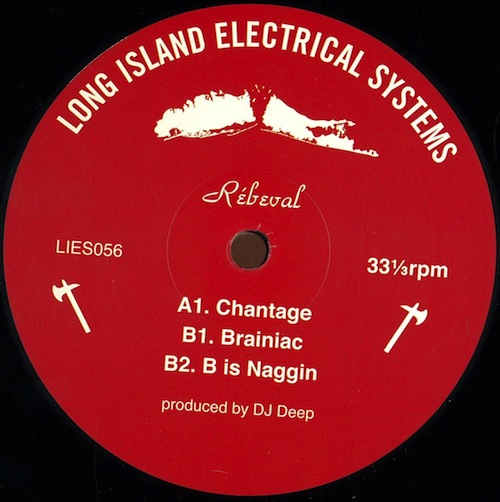 Rebeval
Rebeval
(L.I.E.S.)
For their latest release Long Island Electrical Systems take a step away from the sonic warfare they've been known to trade in, instead turning to French techno veteran DJ Deep to deliver a trio of retroist machine funk cuts designed with only the dance floor in mind. Taking inspiration from his tenure as an underground Radio DJ back in '94, Deep serves up a trio of trim and taut tracks packing body moving basslines, crisp percussion and little else as they catch you in their hypnotic dream beam. If you're hooked on those Kenny Larkin cuts Rush Hour reissued last week, then this should provide the perfect companion piece.
---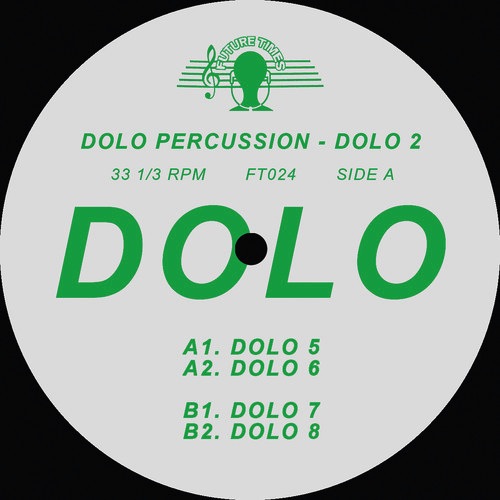 Dolo Percussion
Dolo 2
(Future Times)
If you've blinked, this one might be gone. Just like the last Dolo Percussion record from Maxmillion Dunbar – released as a LIES white label – this is a no-nonsense, all-banging press of drum tracks. It is in equally hot demand. Max Dunbar, the man behind these drums, is also the man behind the decks for Beautiful Swimmers and behind the administrative duty of Washington, DC label Future Times – all of which goes some way to explaining why this record elevates the humble DJ tool to a listen-at-home art.
---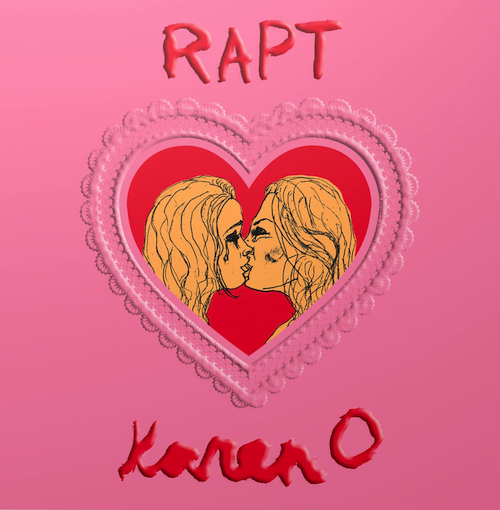 Karen O
Rapt
(Cult Records)
Just in time for Valentine's Day, Karen O wraps up the title track from her excellent Crush Songs LP in the perfect package. 'Rapt' couldn't be a better choice if it tried and comes in a specially designed die-cut sleeve that you can also personally dedicate to that special someone in your life! Etched pink vinyl too. Perfect.
---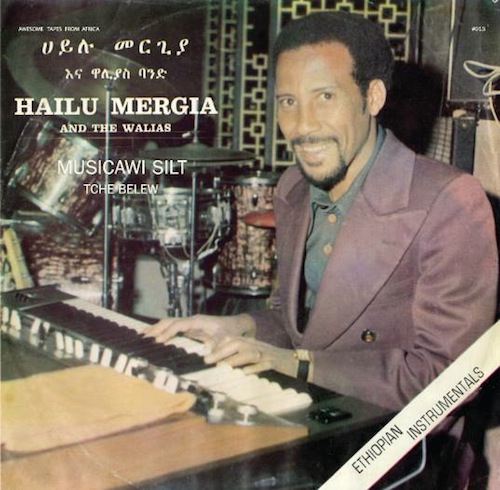 Hailu Mergia & The Walias
Musicawi Silt / Tche Belew
(Awesome Tapes From Africa)
Awesome Tapes from Africa are no strangers to this feature and this 7" that culls two tracks from last years sublime reissue of the Tche Belew LP is a fine way for them to get 2015 started. Intended for, but never seeing a 7" release back in 1977, this is the first time these delights of Ethiopian groove have found their way onto the medium. There are very few copies left so act fast and let this also serve as reminder they've just repressed the full LP, and that the label's much-anticipated Ata Kak reissue is soon to be with us.
---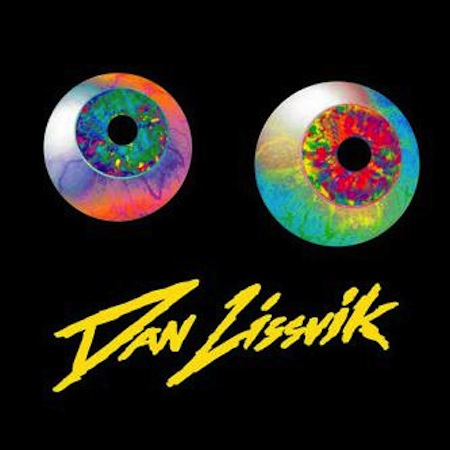 Dan Lissvik
Shuvit!
(Smalltown Supersound)
Gothenburg producer Dan Lissvik moves on from his role in Swedish duo Studio to release his first 12″ on neighbouring institution Smalltown Supersound that could have come straight from Todd Terje or Lindstrøm's Norwegian disco songbook. It's a low slung affair, with 'Airwalk' strutting at a cool beach-side 100 bumps per minutes, while the playfully cosmic 'Shuvit!' hops along by its side. The best lounge-slippered disco you'll hear all week.
---
LPs
---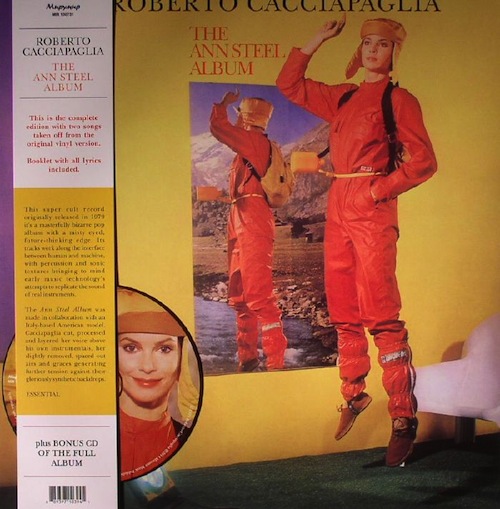 Roberto Cacciapaglia
The Ann Steel Album
(Mirumir)
If you missed the first time reissue of this absolute classic of avant-pop a few years back, here's your chance again as Russia's Mirumir records steadily goes about reissuing and re-mastering Roberto Cacciapaglia's back-catalogue of visionary works. With 1979's The Ann Steel Album Cacciapaglia's electronic compositions joined forces with American model Ann Steel's dreamy and eccentric vocals for a record that still stands up as a delightful and peerless oddity of upbeat experiments in synthetic style and form. Head straight to 'My Time', 'Media' or 'Measurable Joys' for a dose of what this one's all about.
---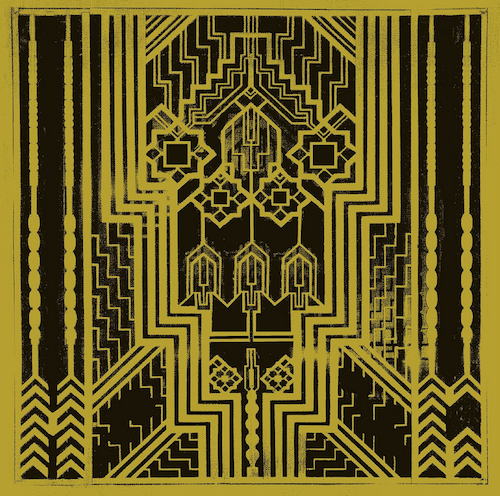 Hey Colossus
In Black And Gold
(Rocket Recordings)
These boys have been around for a minute now, doing their riff thing and releasing some fine records, yet on In Black And Gold something different has clicked into place – it's all become a lot more smoked out, cosmic, motorik and psychedelic. They still rock out that's for sure, but now seem able to calculate those ups and downs with much more precision. Their finest moment yet.
---
Milton Wright
Complete Friends and buddies
(Athens of the North)
Milton Wright's excellent 1975 album Friends and Buddies is best known for including the relentlessly positive all-time rare groove classic 'Keep it Up' (all gliding keys and Milton's forthright fronting) but is one heck of a strong album (the sometimes-overlooked 'Black Man' would make any other record essential). Athens of The North out-nerds archivists across the world by digging out a set of alternative takes from the original recording sessions (previously thought to have been destroyed by fire), and they're good far beyond the archival nerd factor.
---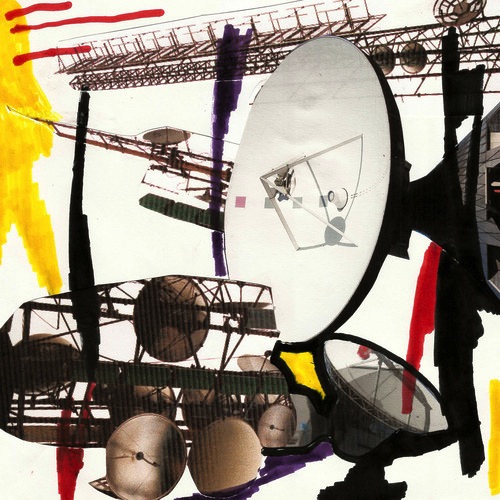 Tele­­spazio
Telespazio
(Hell Yeah)
After seducing us all with the gorgeous downbeat sounds of Tempelhof & Gigi Masin, Hell Yeah keep it eclectic with their latest LP, which comes courtesy of Fabrizio Mammarella. The Slow Motion Records boss adopts his Telespazio alias to transport us on a bleep filled journey into the far reaches of the synthesizer universe. Taking his lead from fellow countrymen Beppe Loda and Daniele Baldelli, Mammarella delivers a diverse long player which places wonky cosmic disco grooves side by side with electronic library experiments and droning synthscapes. Telespazio is one of those rare records with the mind-bending power to unite the disco, house and Balearic crowd into under a single spangled banner.
---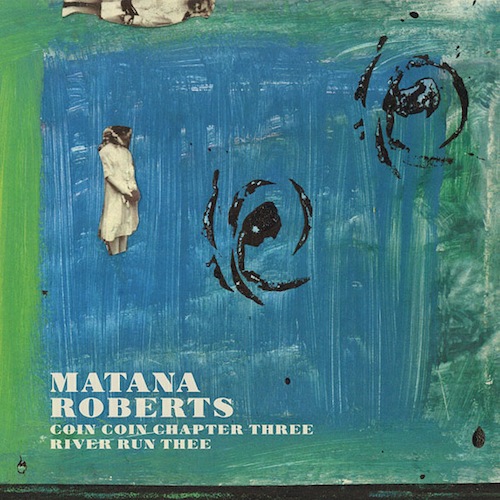 Matana Roberts
Coin Coin Chapter Three: River Run Thee
(Constellation Records)
The third part in her visionary Coin Coin series, Matana Roberts' River Run Thee is perhaps the most fluid installment so far, a stream of consciousness that flows in one uninterrupted gesture, tracing her own solo 'sojourn' south of the Mason-Dixon line. Her stories, expressions and exasperations are delivered in as a vernacular act, drifting in and out of focus as her voice meanders in an intuitive double helix with memories and samples of her own processed saxophone. Warped and sometimes even obscured by drones, the continuous suite (a form so crucial to Black American protest jazz – Max Roach's Freedom Now Suite, and Charles Mingus' Black Saint And The Sinner Lady) is described by Roberts as a 'fever dream', able to disturb and transform in equal measure. The vinyl comes complete with two pull out posters, Roberts' own manifesto for the album and a beautifully printed sleeve. Put all distractions to one side and let River Run Thee run over you.