Published on
October 23, 2015
Category
News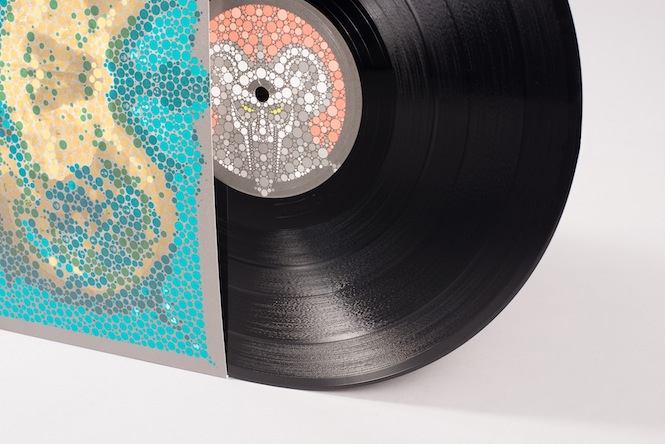 We photographed Lex Records' stunning new Danger Doom reissue.
MF Doom & Danger Mouse's collaboration on The Mouse & The Mask was treated to a deluxe double vinyl reissue earlier this year.
Originally released ten years ago this month, the absurdist manifesto, black comedy and hip hop touchstone remains Doom's biggest selling record to date, his unhinged verses snaking over beats sampled by Danger Mouse from Cartoon Network's Adult Swim channel.
Released with alternate cover art by Lex on 17th October 2005, the album was only ever pressed in limited quantities in Europe, originals of which have demanded up to £50 on Discogs.
Readily available once more, Lex have really gone to town on the packaging for this one. Here's what to expect from the EHQuestionmark design:
The outer sleeve is made from thick translucent textured plastic with DOOM's mask printed on cover, and mouse ears on each side of the mask forming a pattern that looks like a Rorschach test (a technique reused in another Danger Mouse project six months later). The inner sleeves, visible through the outer at first glance pattern based on an Ishihara test, but inside the circles in the pattern are tiny icons depicting a different disasters – climate change, acid rain, holy war, nuclear leaks.
We just had to take a closer look. Order the 2xLP here and check out the artwork in more detail below: