Published on
September 5, 2015
Category
News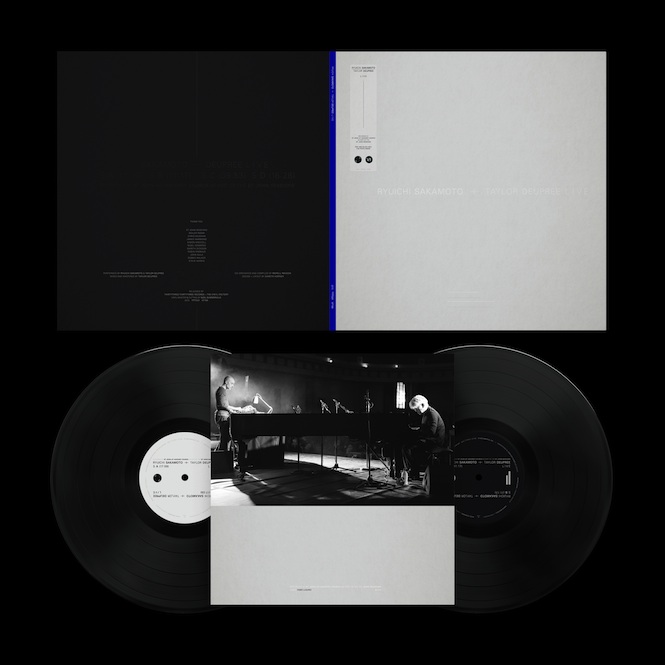 Recording in Hackney church launches new label for London event series St. John Sessions.
Having established a reputation for hosting ambitious and experimental music in the evocative surroundings of a renovated 13th century church, St. John Sessions have expanded to found their own label ThirtyThree ThirtyThree in collaboration with The Vinyl Factory.
Set up to showcase live recordings from St. John Sessions at home and abroad as the series grows, the label will cut the ribbon with perhaps its most impactful shows to date: Ryuichi Sakamoto and Taylor Deupree.
You can pre-order the vinyl here and stream one side of the release below:
A multi-disciplinary trail-blazer and Yellow Magic Orchestra founder whose work stretches from Oscar winning film scores to proto-electronic 12″s, Ryuichi Sakamoto was joined by American electronic musician Taylor Deupree for an iconic performance in 2014. Continuing a creative partnership that has seen them release a string of records together in recent years, Live In London represents a rare opportunity to own the pair's work on vinyl.
Pressed to double heavyweight vinyl and including a 12″ photographic print, Ryuichi Sakamoto and Taylor Deupree's Live In London will be released on 5th October via ThirtyThree ThirtyThree and The Vinyl Factory. Pre-order it now.