RYUICHI SAKAMOTO & TAYLOR DEUPREE
LIVE IN LONDON
THIRTY THREE THIRTY THREE / THE VINYL FACTORY
SOLD OUT
Out of stock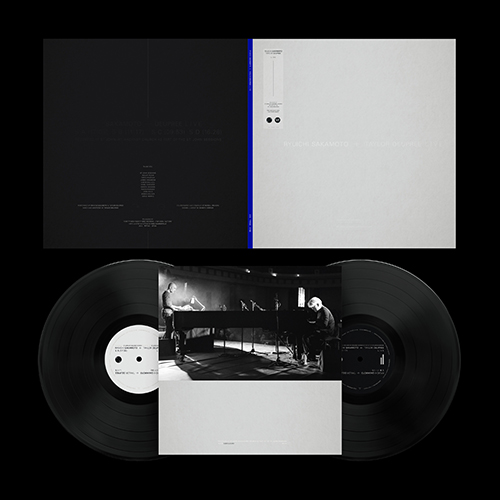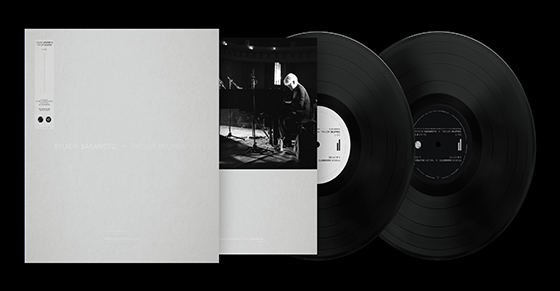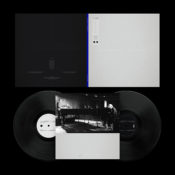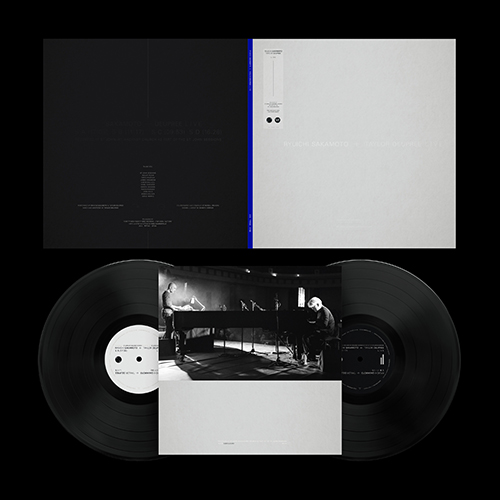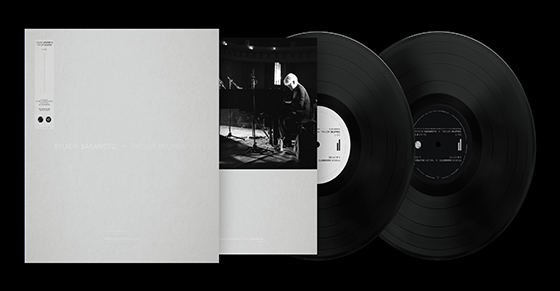 * Legendary live performance by Ryuichi Sakamoto & Taylor Deupree
* Recorded as part of the St. John Sessions
* Mixed and mastered by Taylor Deupree
* Vinyl mastering by Noel Summerville
* Pressed on two 180-gram heavyweight records (run time: 54 minutes)
* Housed in a bespoke clear foiled outer sleeve
* Includes 12″ photographic print
* Limited to 1000 copies worldwide
As St John Sessions' reputation has developed, so too have opportunities outside its stained-glass windows: an accompanying string of performances have been established up the road at Café OTO; cultural institutions are frequently on board, most notably in the case of founding partner Moringa, a community-focused arts charity; local broadcasters NTS Radio and Boiler Room have been bringing the music to an international audience via frequent live streams.
All this will now be housed within a larger umbrella company entitled ThirtyThree ThirtyThree – a double quip on both the sonic (full-length RPMs) and the spiritual (Jesus' rather untimely demise) – with a namesake record label to match.
The imprint, set up in collaboration with The Vinyl Factory, will exist to showcase live recordings taken from St John Sessions, both home and abroad as the series expands. ThirtyThree ThirtyThree kicks off with arguably the most impactful St John performance to date: Ryuichi Sakamoto and Taylor Deupree.
2014's concert with sound design wizard Deupree and multi-discipline legend Sakamoto – whose career has run the gamut from Oscar-winning film scores through daring proto-electronic records – was notable for their kinetic understanding on stage, providing a fittingly unique way to inaugurate a unique label.
THIS EDITION HAS NOW SOLD OUT.