Published on
April 27, 2015
Category
News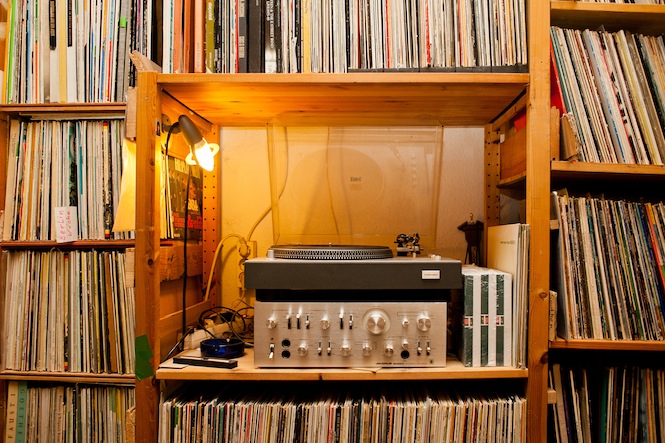 THIS COMPETITION IS NOW CLOSED
---
Enter our photography competition for the chance to win a brand new Rega RPI turntable worth £230 / $445.
Whether you keep your records in a beach hut, a custom built vinyl palace or your mum's attic, we want to see your collection.
Share with us your best photograph of your collection and you could win a white Rega RP1 turntable. The winning entry along with runner-ups and and a selection of our favourite snaps will be published in an online gallery on The Vinyl Factory.
Send landscape photographs in the highest possible resolution (minimum 800 pixels x 533 pixels) to [email protected] with the subject line: "My record collection". You'll need to include your name, country of residence, and a caption of up to 80 words to accompany the shot.
The competition is open to readers worldwide. Only one photography entry per person is permitted.
The closing date for entries is 23:00 (GMT) on 31 May 2015.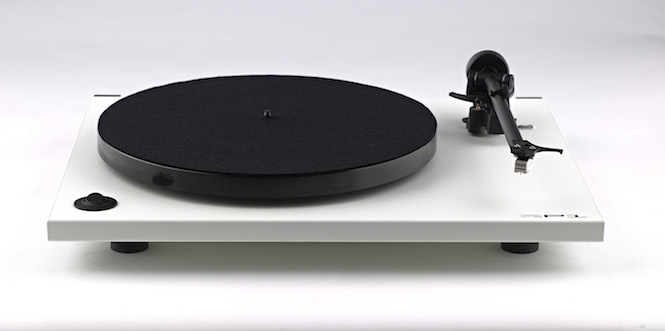 8/5 Prize Update: We're now offering the second place runner-up a slipcase edition of Eilon Paz's brilliant photo-book Dust & Grooves: Adventures in Record Collecting (worth $95), which profiles 130 record connoisseurs including Gilles Peterson and Four Tet.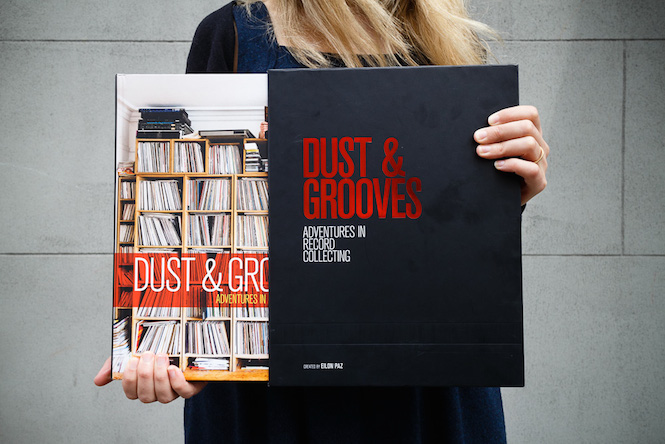 Terms and Conditions
1. The Competition is open to all photographers (both amateur and professional)
2. Entrants into the Competition shall be deemed to have accepted these Terms and Conditions.
3. By submitting an entry to the Competition, you grant The Vinyl Factory (TVF) permission for your entry to be published on TVF and you grant TVF a non-exclusive, irrevocable, royalty-free, worldwide, perpetual licence (with a right to sub-license) to use, republish, edit and/or modify your Competition entry in any/all media (including in electronic format, hard copy and in TVF publications) for purposes connected with the Competition.
4. You grant The Vinyl Factory the right to use your name and county of residence for the sole purpose of identifying you as the author of your entry and/or as a winner of the Competition.
5. You must own the copyright to your Competition entry as its author. Your entry must be your own work, must not be copied, must not contain any third-party materials and/or content that you do not have permission to use, must not include any trade marks, and must not show inappropriate or dangerous behaviour, or otherwise be obscene, defamatory, distasteful, offensive, or in breach of any applicable law or regulation, or in breach of any confidentiality obligations owed by you to third parties. If TVF has reason to believe your entry is not your own work or otherwise breaches these Terms and Conditions, then TVF may not consider it and may disqualify it.
6. Entrants confirm that each individual whose image is featured in the Competition entry has given consent for the use of his/her image in connection with this Competition and in accordance with these Terms and Conditions. Where an individual whose image is featured in a Competition entry is aged less than 18 years the entrant confirms that the parent or guardian of that individual has given the relevant consent.
7. TVF will choose one winning entry and two runners up. When choosing the winners, TVF will be assessing composition, aesthetic and originality in photographing a collection of records.
8. The Winning Prize is a Rega RP1 turntable in white finish. The Prize will be shipped directly to the Winner. If the location of the Winner presents shipping difficulties, TVF reserves the right to offer a cash alternative or Rega products to the same value.
9. The Winner will be notified by TVF by email and given details of how to claim their prize. If the Winner does not respond to TVF within 14 days of being notified of their win, then the Overall Prize will be forfeited and the judges shall be entitled to select another winner of the monthly competitions using the process referred to above (and that winner will have to respond to the phone call or email from GNM within 14 days or else they will also forfeit the Overall Prize). If a winner rejects the Overall Prize or the entry is invalid or in breach of these terms, then the winner's prize will be forfeited and TVF will pick another winner.
10. Entries on behalf of another person will not be accepted and joint submissions are not allowed.