Published on
January 21, 2016
Category
News
Pet Shop Boys reveal details of their new album.
Pet Shop Boys will release their new album Super on 1st April. The follow up to 2013's Electric has been teased with new track 'Inner Sanctum', which you can stream below.
Written between London and Berlin, Super sees the duo refresh their relationship with producer Stuart Price. Talking about the release, they said: "It was fantastic to be back in the studio with Stuart Price continuing from where we left off with Electric and we're thrilled with the results."
Super will be released on single vinyl via x2 records on April 1. Click here to pre-order your copy and check out the tracklist below.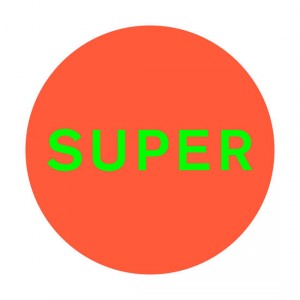 1 Happiness
2 The Pop Kids
3 Twenty-something
4 Groovy
5 The dictator decides
6 Pazzo!
1 Inner sanctum
2 Undertow
3 Sad robot world
4 Say it to me
5 Burn
6 Into thin air
The Vinyl factory released a special limited edition version of Pet Shop Boys Electric in 2013, all 500 copies of which sold out in just 48 hours.