Published on
August 1, 2019
Category
News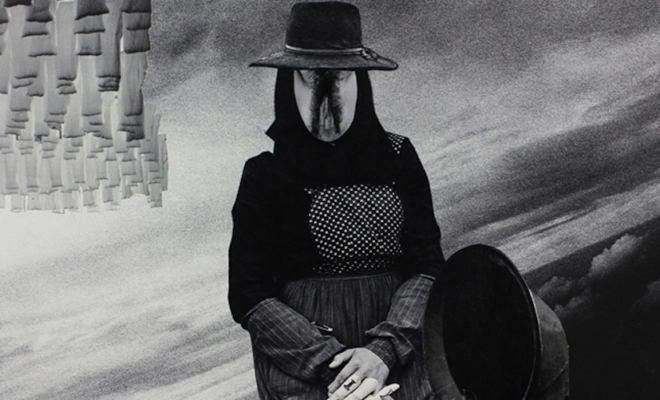 The cult collection of "psych/prog/punk peculiarities" assembled by Finders Keepers.
In 1979, industrial outfit Nurse With Wound released their debut album Chance Meeting on a Dissecting Table of a Sewing Machine and an Umbrella.
Read next: An introduction to Nurse With Wound in 10 records
With it, Steven Stapleton, John Fothergill, and Heman Pathak included an alphabetical list of records that had influenced the band's sound, spanning the full gamut of obscure, dissonant (and dissident) underground music.
Expanded on their second album the following year, the 291-strong list has since become something of a crate diggers' grail guide – a compendium of curiosities, far beyond its original purpose, that passes for a stamp of quality in record buying circles. As Finders Keepers' writes:
"'NWW' has become a buzzword and in the passed decades since its first publication The List has been mythologised, misunderstood and misconstrued. It's also been overlooked, overestimated and under-appreciated in equal measures, but with a growing interest it has also come to represent a maligned genre in itself."
Working closely with Stapleton, the Manchester-based label have compiled the first in a series of volumes, providing a piecemeal introduction to the list, starting with music of French origin.
Featuring "musique concrète, free jazz, Rock In Opposition, Zeuhl School space rock, macabre ballet music, lo-fi sci-fi, and classic horror literature inspired prog" – to be specific – Strain Crack & Break: Music From The Nurse With Wound List Volume One includes 13 officially licensed tracks presented on 2xLP.
Released on 6th September, head here to find out more, and check out the artwork and tracklist below.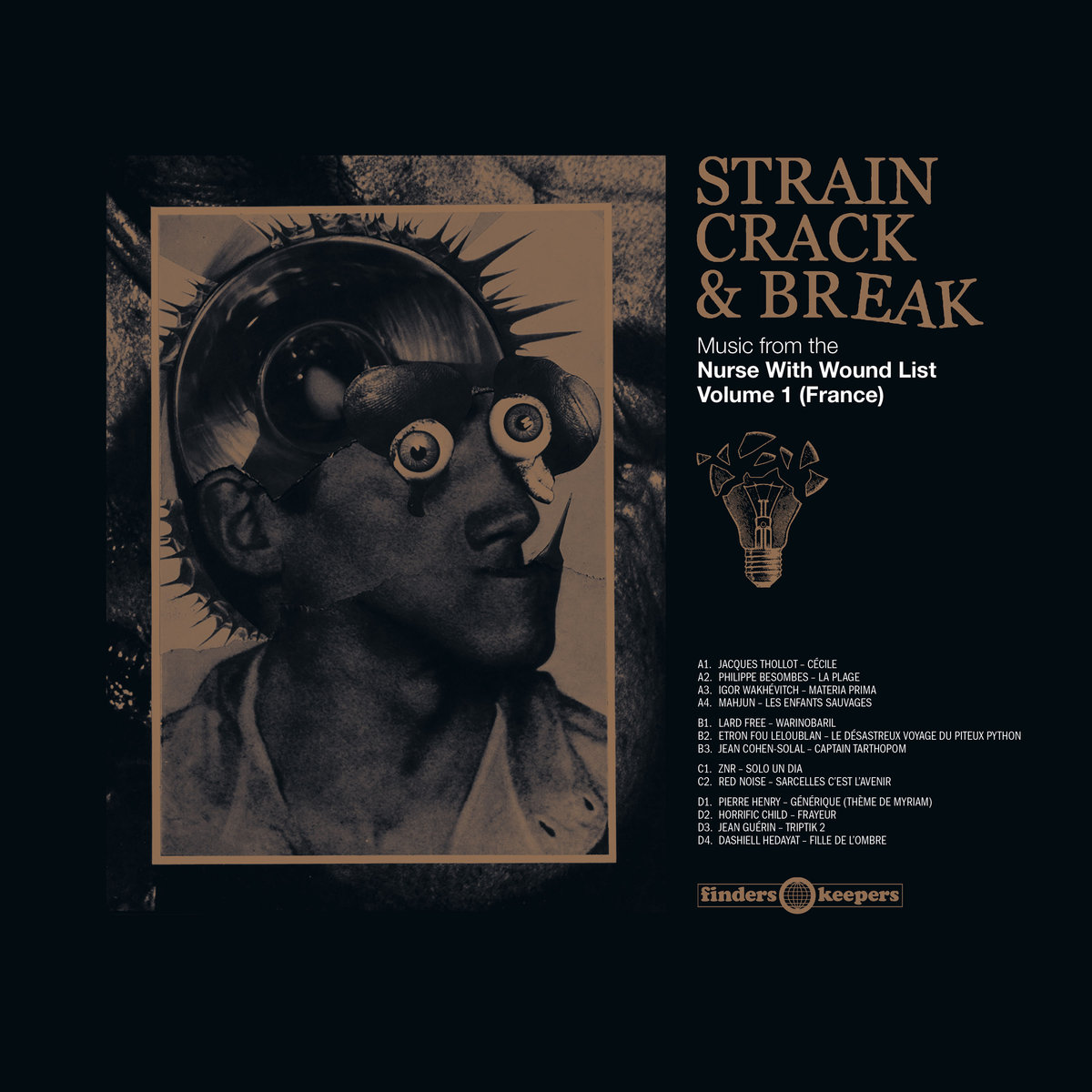 Tracklist:
1. Jacques Thollot – Cécile
2. Philippe Besombes – La Plage
3. Igor Wakhévitch – Materia-Prima
4. Mahjun – Les Enfants Sauvages
5. Lard Free – Warinobaril
6. Etron Fou Leloublan – Le Désastreux Voyage Du Piteux Python
7. Jean Cohen-Solal – Captain Tarthopom
8. Z. N. R. – Solo Un Dia
9. Red Noise – Sarcelles C'est L'avenir
10. Pierre Henry – Générique (Thème De Myriam)
11. Horrific Child – Freyeur
12. Dashiell Hedayat – Fille De L'Ombre
13. Jean Guérin – Triptik 2