Published on
March 15, 2016
Category
Features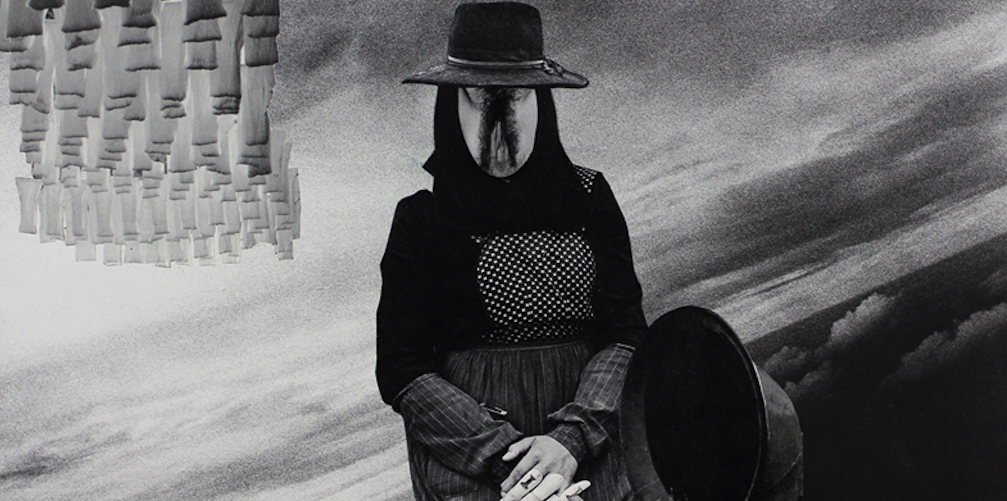 A challenging, amorphous entity that has revolved around Steve Stapleton for almost forty years, Nurse With Wound has operated at the vanguard of industrial, drone and ambient music with fearless clarity. With over forty full length titles and a formidable reputation to boot, entering the world of Nurse With Wound can be a daunting affair. As Nick Soulsby explains, the rewards are great if you know where to look.
---
Words: Nick Soulsby
---
Steve Stapleton's Nurse With Wound project is regularly positioned in the same universe as Current 93 and Coil on the basis of shared roots, ongoing social connections and a vague genre definition. What really unifies NWW with the other two, however, is the sheer uniqueness of the musical vision at play – each band has defined a sound world that echoes known genres, while belonging to any and all they might wish.
In the case of Stapleton, his work has rarely featured a front-man or a conventional vocal presence, meaning the focus has always been on his abilities to reinvent and reimagine sounds in new contexts and new situations via his skill as a sound collagist. His focus on the moods and emotions evoked by what he creates has ensured a truly expansive set of alternative visions within his long discography. Here we digest ten starting points drawn from different eras of Nurse With Wound's journey.
---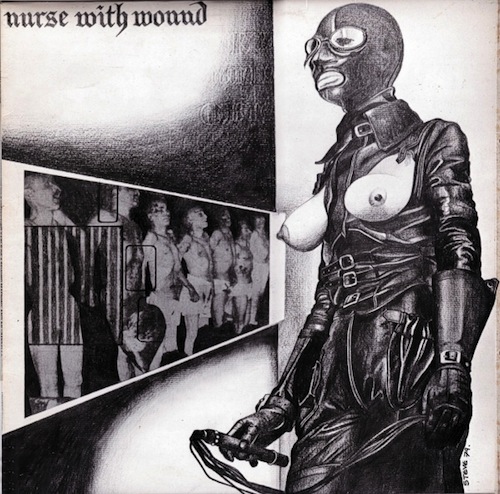 Nurse With Wound
Chance Meeting on a Dissecting Table of a Sewing Machine and an Umbrella
(United Diaries, 1979)
The earliest album to emerge under the Nurse With Wound name can definitely be comprehended as a meeting of quite divergent urges. Nicky Roger's guitar takes things into psychedelic realms with its crackling ad-libs and scratchy soloing peppered across the top of each track. It's unfortunate that the guitar drenches the album so completely that the early industrial electronica created by Steve Stapleton, John Fothergill and their friend 'Herman' is rather drowned.
What can be heard on a track like 'Six Buttons of Sex Appeal' is a burbling of early drum machine rhythms until eventually things settle into a second half of metal echoes. 'Blank Capsules Of Embroidered Cellophane' bears a passing resemblance to Throbbing Gristle's little mentioned 1981 album Journey Through a Body – a clatter of chimes, drones, whines and recognizable piano.
---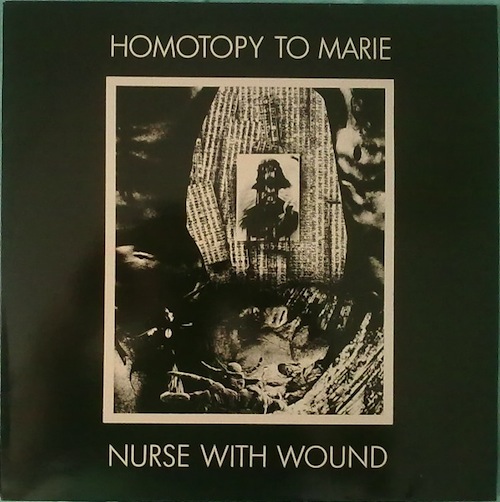 Nurse With Wound
Homotopy to Marie
(United Diaries, 1982)
A crackling, rasping commencement giving way to what might be throat noise or electricity – who can tell? The album's name is taken from a term in topology meaning a connection that can be deformed, without breakage, into the shape of another; the sleeve notes are even dedicated to a composer who drew similar inspiration from topology and chance. It's a very specific, and very apt system of meaning wrapped around the record.
Steve Stapleton's first work under the NWW name after the conclusion of the original trio, the result clearly divisible into tracks – disembodied voices of stark clarity, assaulted metal, near-silent pauses laced with indistinct traces of presence. Fourth song, 'The Schmürz', slices what sounds like male voices into staccato militancy, calling Riefenstahl's Triumph of the Will to mind – a fine example of Stapleton's ability to create cinematic imagery from minimalist sonic elements.
---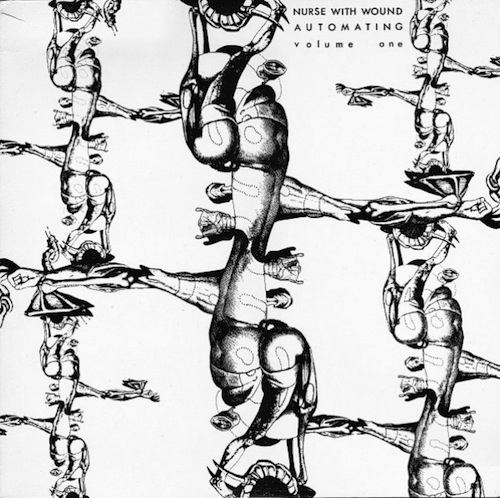 Nurse With Wound
Automating Volume One
(United Diaries, 1986)
A dive into maximal volume and surreality, Automating Volume One compiles a number of Nurse With Wound's compilation appearances into a distracting clash of styles that emphasizes the sheer diversity of Stapleton's tastes. This ranges from the alienating agro of 'Dueling Banjos' to the chittering discomfort of half-voices and tears caught on 'Fashioned to a Device Behind a Tree' which turns uncertainty over what can be overheard into a sense of wrongness and threat.
The absurdly swashbuckling title 'Stick That Chick & Feel My Steel Through Your Last Meal' hides orientalist vocal sounds, shimmering metals and gongs – something more subtle than the name might suggest. 'I Was No Longer His Dominant' is apparently based on Harold Pinter's work The Examination given it a literary pacing and also the sense that one is bearing witness.
---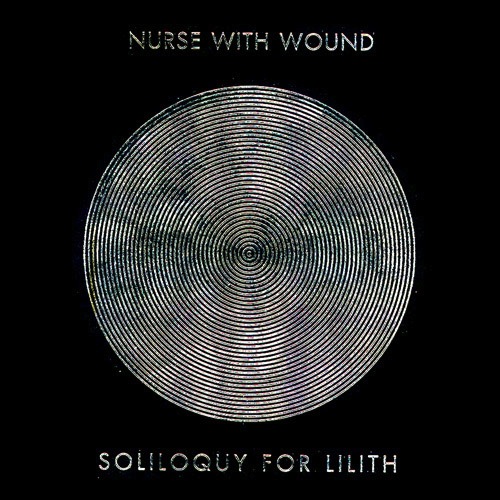 Nurse With Wound
Soliloquy for Lilith
(Idle Hole records, 1988)
Stapleton's gift for improvisation was visible on an album that makes even more sense in the aftermath of William Basinski's The Disintegration Loops and other slow-burning triumphs. Discovering that his effects pedals, when plugged into themselves to create a loop, would react to the movement of his hands, Stapleton created a gradually evolving series of musical cycles that creak forward subtly yet relentlessly.
One forebear would be Steve Reich's Pendulum Music (1968) during which microphones were swung back and forth across speakers to create sliding circuits of feedback; a modern reference point for the second piece on the original album would be Coil's Time Machines record of electronic tones, while a past touch-point would be the sounds dreamt up for BBC Radiophonic Workshop era episodes of Dr. Who in the late Sixties. This is a malleable release approaching ambient/new age yet always with an unsettling edge.
---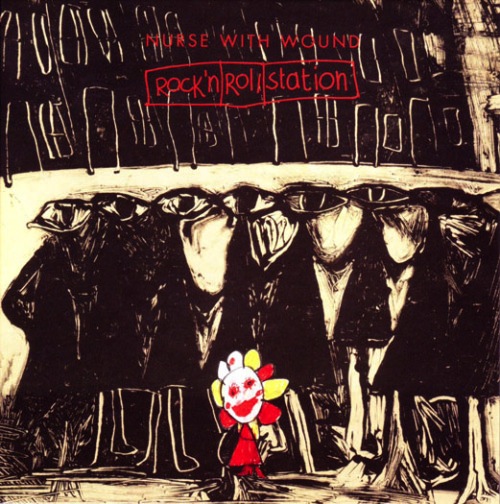 Nurse With Wound
Rock 'n Roll Station
(United Diaries, 1994)
A mischievous blast, this record starts with a spoken word reminiscence – the title track – about "I'm in a rock 'n roll session and I'm waiting for Michael, he's not here." Phrases revolve as if suggesting the ever increasing stasis knowledge of history has imposed on the entire genre of rock music. It gives way to what, with a touch of remixing, might have made an awesome club tune, 'The Self Sufficient Sexual Shoe', leaving aside the title, is a moody, sexy array of shuffling danceable beats and hissed female incursions.
'Two Golden Microphones' continues with clockwork clicks and what sounds like a suitcase full of comedy wind-up teeth before tearing itself apart and rebuilding itself around a range of different beat patterns, brushed drums, fuzzy borrowings from dancefloors. The album closes with the more ominous night-ride experience of 'Finsbury Park, May 8th, 1.35 pm (I'll See You In Another World)', a parade of chemical twitches, train rumbles, dentist drill intensities and drops to never-quite silence. Like Coil's Love's Secret Domain, dallying on the post-rock 'n roll dancefloor isn't all bright eyes and happy feet.
---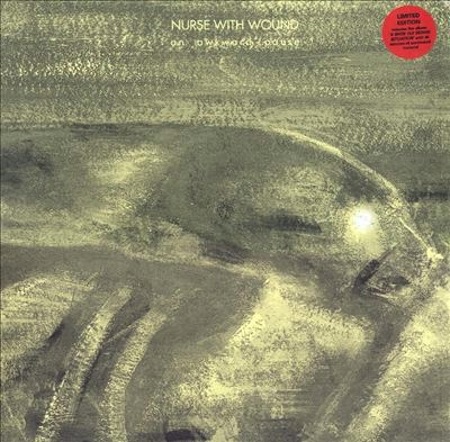 Nurse With Wound
An Awkward Pause
(United Diaries, 1999)
Increasingly NWW has come to resemble a travelling cavalcade of Stapleton and whichever friends he feels will benefit his vision – ten individuals contributed everything from guitar to 'wind-up fire breathing nun' to what is a composed and coherent merging of multiple talents. There's a rock vibe afoot – 'Intravenous' is slathered in guitar then the intro to 'Two Shades and a Shine (concerto for bouzouki and 3 piece rock group in 93 six second segments)' starts with clicked fingers and funky bass, wrecked by David Tibet's always welcome vocal hysteria – but he soon drops out and what follows is instrumental rock call-and-response with different players dropping in and out in a series of fast-fingered movements.
'The Penis Fruit Loop' breaks the mood of acceptability with stabbing keys, clattering background sounds, robotized voices, glitchy electronica and other elements hurled at the listener. The return to impoliteness continues with 'Lunar Cement Sidewalk' – a parade of isolated tones and effects processing one after the other before 'Mummer's Little Weeper' blends this tenser mood back into some of the rock vibe of earlier.
---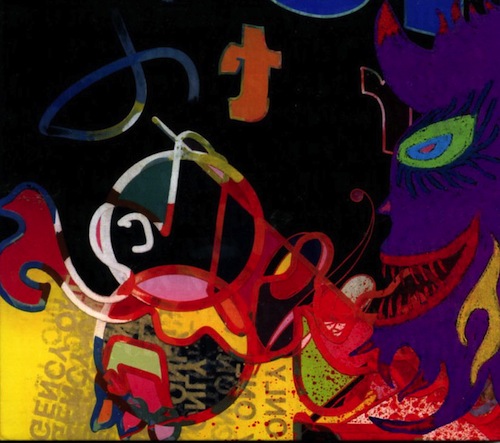 Nurse With Wound & Current 93
Bright Yellow Moon
(United Durtro, 2001)
A bout of appendicitis that left David Tibet hospitalized and hallucinating about death was, of course, the perfect preparation for an album combining his complex literary/lyrical sense with Stapleton's distorted sonic vision. Their comradeship results in a minimum of push-pull between competing approaches, instead their stall is laid out with 'Butterfly Drops' seamless merging of Current 93 acoustic backing, Tibet's muttering of "children rush to sleep like butterflies…" while Stapleton deploys billowing curtains of distortion.
This is an album of highlights for fans of either artist; album centerpiece 'Disintegrate Blur 36 Page 03' returns to Stapleton's love of gongs/cymbals and ritual drums which dominate the track for a full six-and-a-half minutes before Tibet gently purrs another tale of sleep headed toward an eternal end – it's a pastoral 17 minute success.
---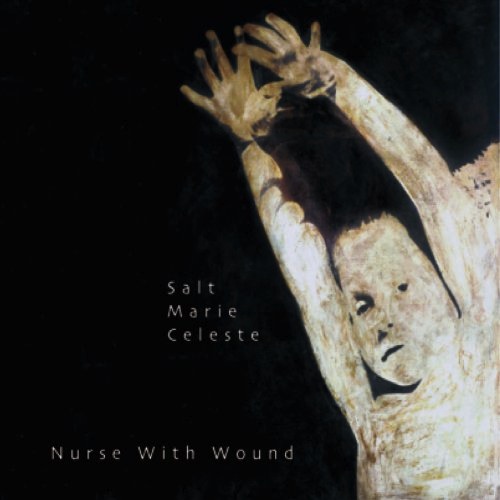 Nurse With Wound
Salt Marie Celeste
(United, Diaries, 2003)
A queasy hour of tipping, tilting sounds. Surges of digital static and spray mimic wave motion while underlying tones drive the piece forward to its dénouement. The chosen title, of course, influences the listening experience – it's impossible not to reach for images of sundered timbers and throttling storms. Stapleton and Colin Potter lace the underlying chords with occasional creaks, putters and scrapes all of which walk across the speakers as if untethered objects were waving in the wind, or falling past.
Soon though these distractions drop away and one is left with the thought of an empty vessel crashing onward without a hand at the tiller. The artistry comes from making something created by human hands sound like the motion of nature, as if everything caught here is unconscious when the piece can only have been the result of intense control, know-how and focused intent.
---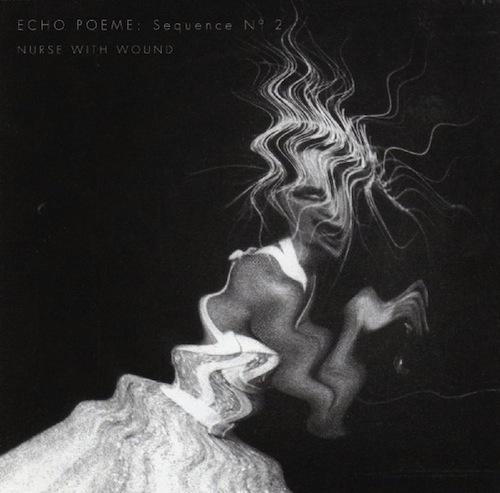 Nurse With Wound
Echo Poeme Sequence No. 2
(Jnana Records, 2005)
A late-era glory, this Nurse With Wound is centred around the angelic and, initially, decides not to pervert the mood. French exclamations, cooed breathiness from Amantine Dahan Steiner and Isabelle Gaborit – it's like looking into several rooms of a home simultaneously to eavesdrop on singers in each. Their voices run over, round, through one another with a degree of mixing and treatment visible more in their arranging than their tone
By the thirty minute mark each phrase is shorter, creating a shuffling sensation, which gives way again to a lullaby or perhaps a folk song, which again comes apart as other voices pulse and beat all around, until by the final minutes of this 50 minute collage everything is stripped down to the isolated voice of a single speaker intoning phrases in such a way that one can seemingly hear every motion of her lips. Throughout there's a hint of a revolving cymbal sound never intrusive enough to fully bloom.
---
Nurse With Wound
Space Music
(Beta-lactam Ring Records, 2009)
Stapleton's calling of visions to life through the careful deployment of sound has been a thread running through the eeriness of much of his more industrial output, the oddities of his wilder collages, and the more stately projects he's created in more recent years. This particular release from 2009 commences with his trademark humour by suggesting that maybe all we're about to receive is a genre exercise, twinkly synth sounds, mellotron, the various standard tropes present all the way back through Desmond Leslie's Music of the Future or John Carpenter's Dark Star soundtrack. It evolves into something more evocative and firmly within Nurse With Wound's own idiosyncratic playground.
Hovering tones pirouette, crackling organic motion enters at left or right, moments of calm give way to teeth-rattling sinewaves. It's a minimalist piece with plenty of open space, very much toward the mellow end of Stapleton's oeuvre – a good entry point for lovers of electronica, chillout rooms, night music… Maybe a bit of a surprise to those who like their NWW on the crunchy side.
---
Nurse With Wound plays Convergence Festival on 19th March.