Published on
August 15, 2019
Category
News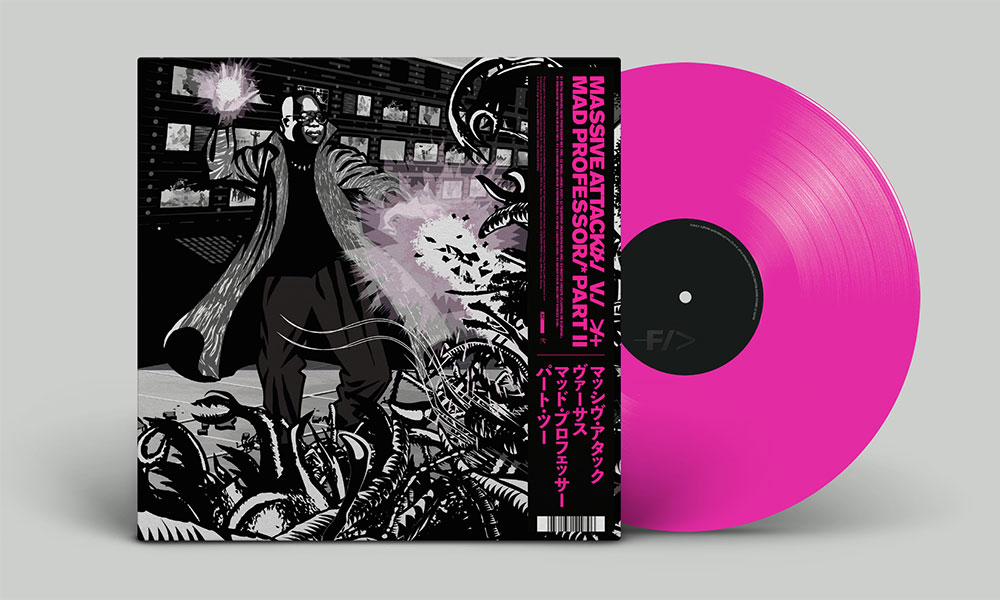 Mad Professor reworked iconic tracks like 'Teardrop' in 1998.
Massive Attack are set to release Mad Professor's dub versions of their third studio album Mezzanine this September via UMC / Virgin EMI.
Read next: 3D and the art of Massive Attack
Originally created in the wake of the album's release in 1998, Mad Professor's dubs were meant to be released as a companion to Mezzanine – as the band had done with previous LP Protection (No Protection) . However, the release was ultimately shelved, with only a handful appearing as single B-sides.
Featuring versions of classics like 'Teardrop', 'Angel and 'Inertia Creeps' alongside lesser known tracks 'Wire' and 'Superpredators', Massive Attack vs. Mad Professor Part II (Mezzanine Remix Tapes) will be pressed to pink vinyl and features artwork by Brute!'s Aiden Hughes and packaging designed by Robert Del Naja and Tom Hingston.
In 2018, Massive Attack announced a 20th anniversary edition of Mezzanine on triple vinyl, which is yet to see the light of day. The remastered album will however be available digitally and on 2xCD on 23rd August.
Massive Attack vs. Mad Professor Part II (Mezzanine Remix Tapes) will released on 20th September. Head here to find out more and check out the tracklist below:
Tracklist:
Side A
1 Metal Banshee (Mad Professor Mix 1)
2 Angel (Angel Dust)
3 Risingson (Setting Sun Dub 2)
4 Teardrop (Mazaruni Dub 1)
Side B
1 Inertia Creeps (Floating On Dubwise)
2 Exchange (Mountain Steppers Dub)
3 Wire (Leaping Dub)
4 Group Four (Security Forces Dub)