Published on
July 14, 2014
Category
News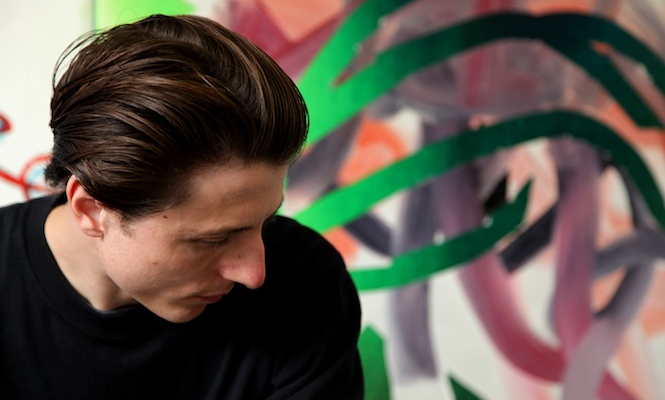 Gwilym Gold shows his strength with 'Muscle', released in collaboration with artist Eddie Peake and The Vinyl Factory.
Set to release his first new material since 2012, forward-thinking British musician Gwilym Gold has invited Beam to remix his powerful and tender ballad 'Muscle' to inaugurate artist Eddie Peake's HYMN imprint.
Somewhat of an unknown quantity, Beam has reworked the original into a brooding, soft-footed version of itself, where the organic finger clicks and soaring chords of Gold's piano are replaced by eerie synth strokes and a restless shuffling beat. Having premiered the lead track last week, we're excited now to share Beam's remix, which you can listen to exclusively below.
The continuation of a long-standing collaboration between Peake and Gold, the track was born out of the latter's involvement in Peake's White Cube show last year, in which he spent six weeks at the piano improvising a soundtrack to the interpretive performance piece 'Infinite Disparity'. Speaking to The Vinyl Factory, Gold outlined his interpretation of the physicality of Peake's work in the context of 'Muscle':
"I think with the word muscle, the first thought is the outer muscles and in terms of the way people present their bodies, which can sometimes be in a sexual way. In a way it's quite a nice idea that the main muscle is your heart."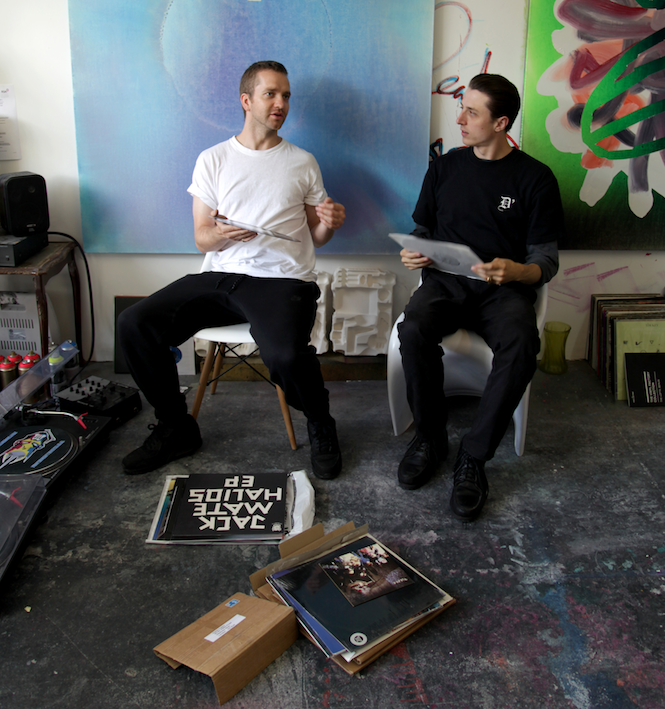 It's a sentiment echoed by Peake, who also told us of the "kinship" he has felt between the song and his own performances. Conceived and presented in collaboration with The Vinyl Factory, he also outlined his vision for new imprint HYMN:
"I'm interested in the label having a pointedly eclectic feel, where I can do things like the song with Gwilyn, then we might jump to doing something totally different to that that even isn't necessarily music, as such."
Gwilym Gold's 'Muscle' is out today and available to order on 12″ vinyl from The Vinyl Factory online shop. Keep a look out for our full interview with Eddie and Gwilym, which will be published on Wednesday.
Photos by Pawel Ptak / The Vinyl Factory.