Published on
November 27, 2019
Category
News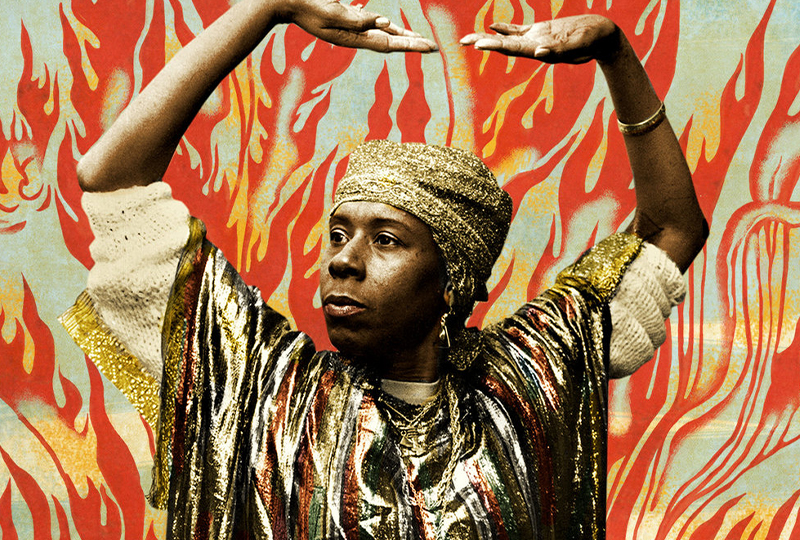 One of the first women in the collective.
Modern Harmonic is releasing a new compilation celebrating the legacy of Arkestra vocalist June Tyson, titled Saturnian Queen Of The Sun Ra Arkestra, this November.
Read more: Channeling the cosmic imperfections of Sun Ra's record sleeves
Working as a dancer and singer for outdoor Broadway musicals in New York, June Tyson was spotted by the Arkestra's manager, Lem Roebuck, and was soon introduced to Sun Ra.
One of the only women to join Sun Ra's Arkestra, Tyson remained in the collective from 1968 until her death in 1992. Not only a versatile vocalist, Tyson also designed and sewed costumes, choreographed dances and played the violin.
Saturnian Queen Of The Sun Ra Arkestra is pressed on gold vinyl and features six previously unreleased tracks, plus a booklet containing rare photos and liner notes.
Head here for more info in advance of its 29th of November release, check out the artwork and tracklist below.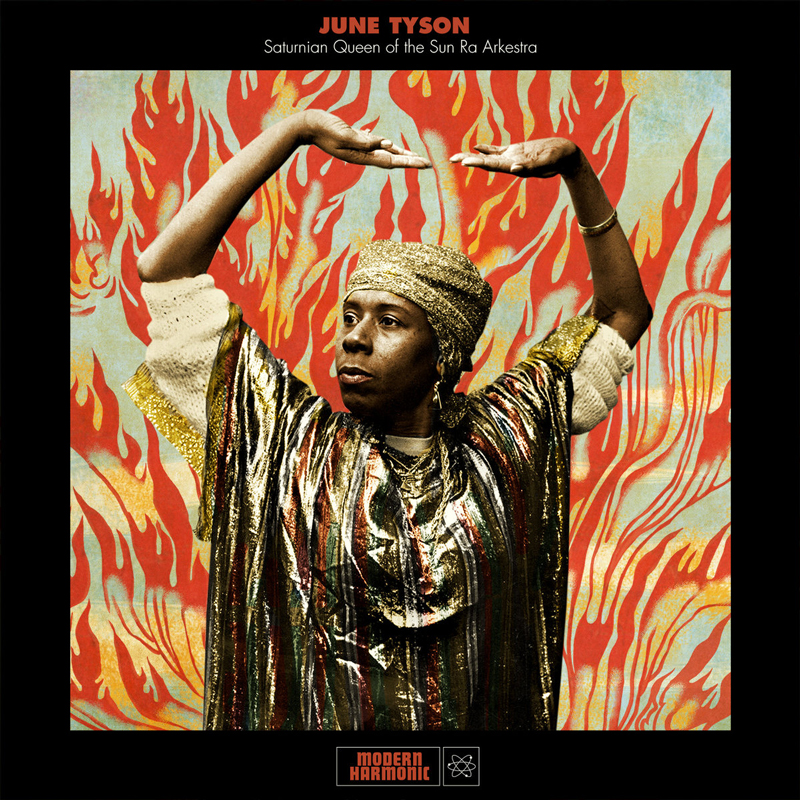 Tracklist:
1. Outer Spaceways Incorporated
2. Somebody Else's World
3. Stardust From Tomorrow
4. We Travel The Spaceways
5. Astro Black
6. Theme Of The Stargazers
7. The Moors (AKA Moorish Nights)
8. If You Are Not A Myth – Strange Worlds In My Mind
9. Outer Space Is A Pleasant Place
10. Tapestry From An Asteroid
11. Never Never Land 02:47
12. Smile
13. Enlightenment
14. They'll Come Back
15. Satellites Are Spinning
16. A Lost Horizon
17. Walking On The Moon