Published on
November 4, 2021
Category
News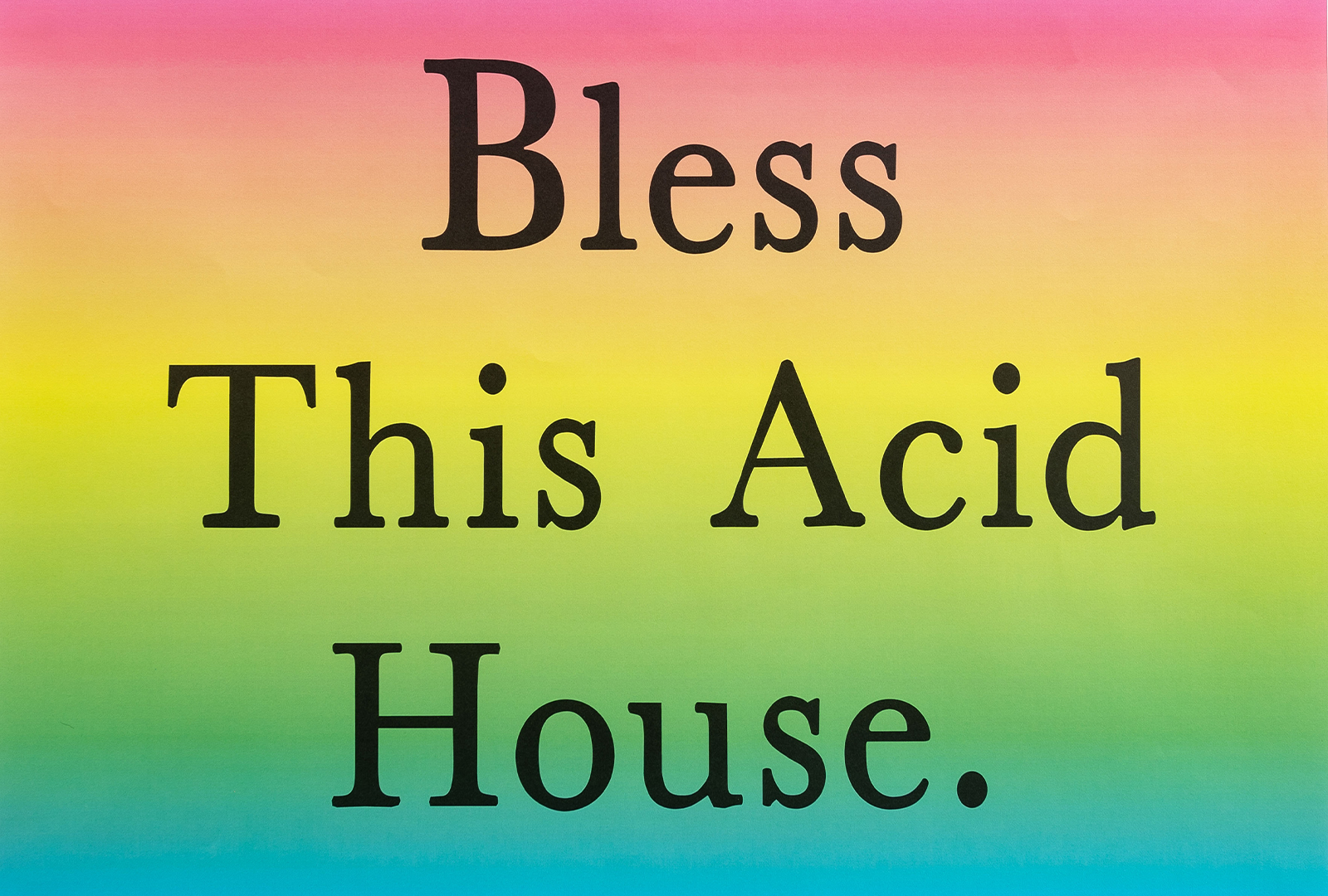 Bless This Acid House.
An exhibition of Turner Prize-winning artist Jeremy Deller's prints — titled Warning Graphic Content — is opening at Glasgow's The Modern Institute this November.
Watch next: Jeremy Deller explores the illegal raves and pagan rituals of Stonehenge
Warning Graphic Content features all of Deller's print and poster works produced between 1993 and 2021.
Alongside The Modern Institute, the exhibition will also run simultaneously at Paris gallery Art: Concept.
Deller has frequently collaborated with The Vinyl Factory, including on the release of his collaborative album Freetail Dub with Adrian Sherwood, and on the soundtrack to his English Magic film.
Warning Graphic Content will run at The Modern Institute from the 6th November to the 22nd January.
Head here for more info.
---
Image credit, in order of appearence: Jeremy Deller, Bless This Acid House, 2020; Jeremy Deller, Cronyism is English for Corruption, 2021; Jeremy Deller, The History of the World, 1997; Jeremy Deller, Welcome to the Shitshow, 2019; Jeremy Deller, Strong and Stable My Arse, 2017; Jeremy Deller, Do Not Eat Octopus, 2017; Jeremy Deller, If, 2014.
All images Courtesy of Jeremy Deller and The Modern Institute/Toby Webster.