Published on
March 28, 2019
Category
News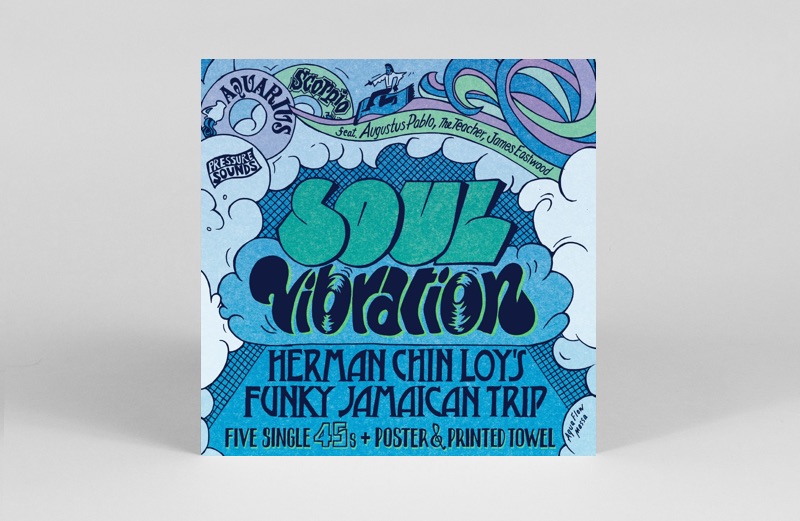 Featuring ten rare cuts.
A new box set gathering music from Jamaican producer Herman Chin Loy is set to be released via Pressure Sounds this April.
Read next: Independence dub: Pressure Sounds at 100
Responsible for bringing US soul and funk influences into the reggae sound of '70s Jamaica, Chin Loy's productions span the wah wah funk sound of H2O's 'Medusa', which features in two parts on the first disc of the set, the crisp horn arrangements of 'Arise', and the slow-burning declaration 'Soul Vibration', which lends its name to the collection.
Also featuring music from Augustus Pablo, James Eastwood and Sounds Unlimited, the collection of five 45s is presented in a hand-silk-screened box with artwork by Okinawan artist Massa Aquaflow, and features a silk-screened poster, liner notes, an interview with Chin Loy and a printed towel.
The box set comes fifteen years after Pressure Sounds released a 2xLP compilation called Aquarius Rock – The Hip Reggae World of Herman Chin Loy.
Soul Vibration – Herman Chin Loy's Funky Jamaican Trip is released in late April. Head to Pressure Sounds on 26th April to grab a copy and check out the artwork and tracklist below.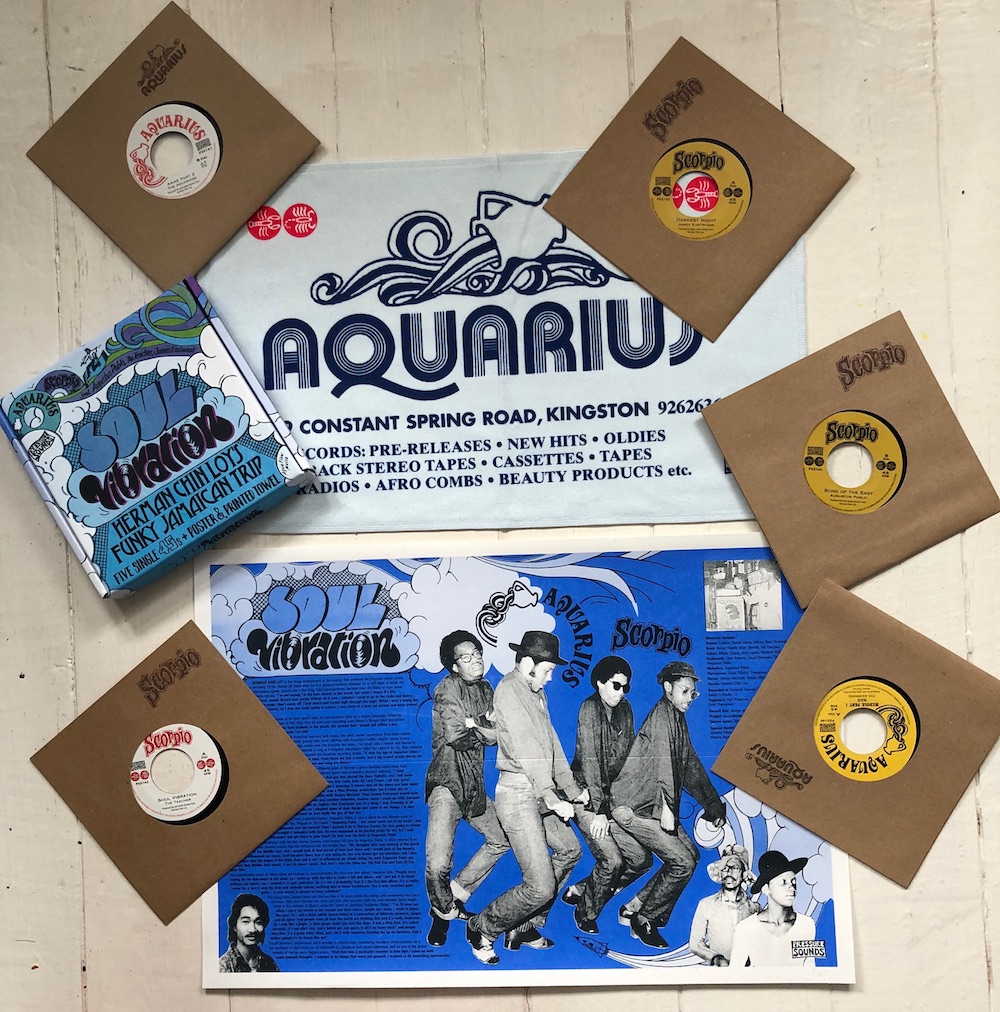 Tracklist:
1A. H2O (The Aquarians) – Medusa Part 1
1B. H2O (The Aquarians) – Medusa Part 2
2A. H2O (The Aquarians) – Arise Part 1 (Horns cut)
2B. H2O (The Aquarians) – Arise Part 2
3A. James Eastwood – Darkest Night
3B. Augustus Pablo – Red Sea
4A. The Teacher – Soul Vibration
4B. The Teacher – Soul Vibration (Version)
5A. Sounds Unlimited – Middle East Skank
5B. Augustus Pablo – Song Of The East